Health crisis: NHS staff working 1m hours unpaid overtime a week, say Labour
Understaffing means average health worker doing 2 hours and 18 minutes of extra work without pay each week, according to staff survey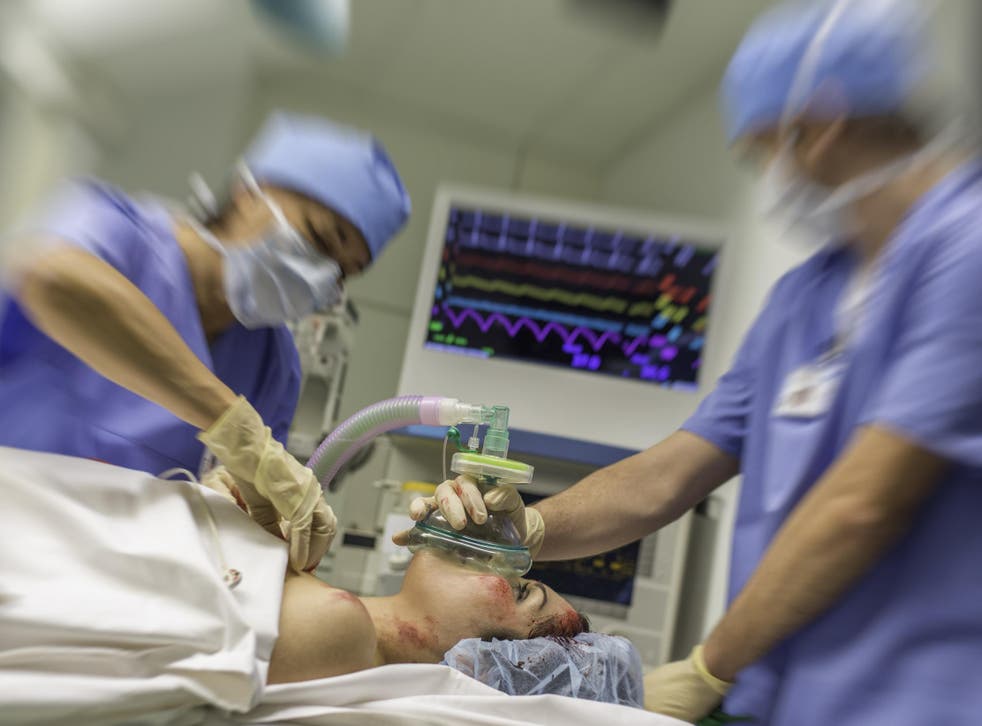 NHS staff are working 1 million hours of unpaid overtime every week to help the system cope with under-staffing, Labour has claimed.
Shadow health secretary Jonathan Ashworth published new analysis of official NHS staff survey data which showed that nearly 270,000 personnel said they worked an average of 2.3 extra hours a week without pay.
The figures came hot on the heels of official data showing a crisis in the health service in England, with one in four patients going over the four-hour wait limit in major NHS emergency departments and a record 4.4m patients waiting longer than the 18-week maximum for treatment.
Two thirds of NHS staff questioned for the survey said their organisation has not got enough staff for them to do their job properly.
Doctors and dentists between them said they worked 125,000 unpaid hours a week (average 3.6), allied health professionals such as occupational therapists and physiotherapists worked 210,000 (average 2.2), and nurses worked 380,000 (average 3.0).
UK news in pictures

Show all 50
Mr Ashworth said: "The NHS is in crisis after nearly a decade of Tory cuts and it's a disgrace that it's dedicated staff, who always put their patients first, are having to pick up the pieces to fill the gaps left by this crisis made in Downing Street.
"Boris Johnson's Tories have let the NHS, its staff and our country badly down by intentionally slashing funding for staff training and scrapping the nursing bursary.
"Labour's NHS Rescue Plan will restore the nursing bursary and recruit thousands of doctors and nurses that the NHS clearly needs to end the Tory crisis. You can't trust the Tories with our NHS and we can't have another five years of this."
The general secretary of the health union Unison, Dave Prentis, said: "The NHS is running on fumes after years of underfunding. Chronic understaffing has left us with a system propped up by the goodwill of devoted health workers.
"It is no way to run a cherished national asset and is the terrible legacy of nine years under the Conservatives. We need a government prepared to invest properly in the NHS."
Labour this week unveiled an NHS Rescue Plan pledging a £26bn real-terms increase to health spending as part of a package including the recruitment of 24,000 extra nurses and expanding GP training places to 5,000 to create 27 million more appointments with family doctors.
Join our new commenting forum
Join thought-provoking conversations, follow other Independent readers and see their replies