Paper prescriptions to disappear with NHS digital shakeup, health secretary announces
Regulations that prevent GPs sending prescriptions to pharmacies digitally in some circumstances will be dropped
Rob Merrick
Deputy Political Editor
Sunday 26 August 2018 00:48 Comments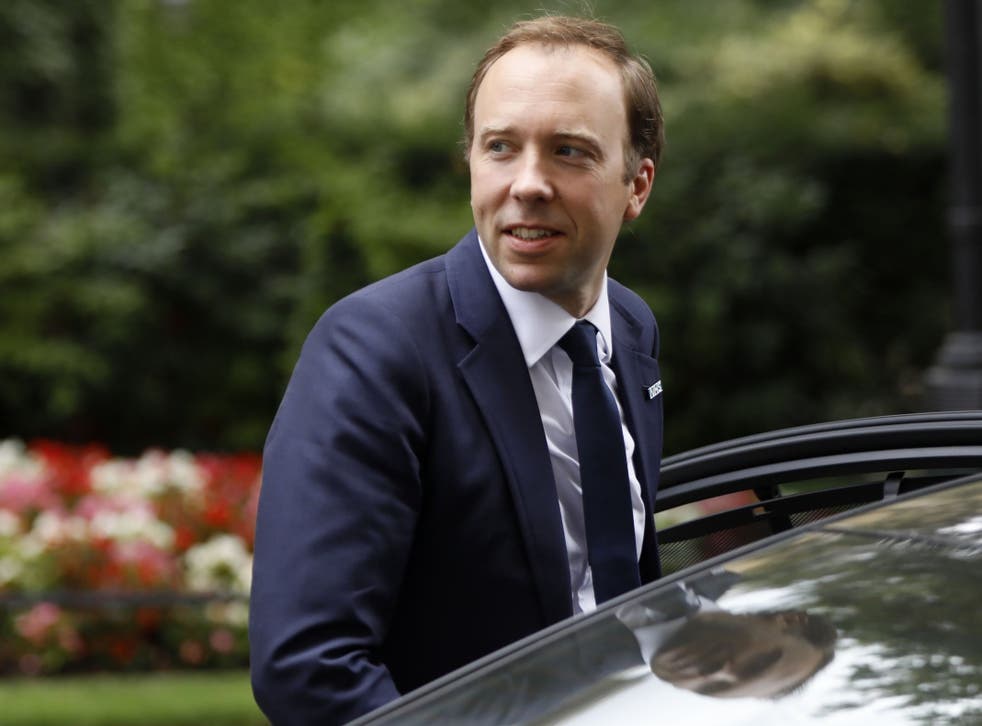 Paper prescriptions will all but disappear under a shakeup to allow more electronic authorising of medicines, the health secretary has announced.
Regulations that prevent GPs sending prescriptions to pharmacies digitally in some circumstances will be dropped – with the aim of saving the NHS £300m by 2021.
Matt Hancock, the health and social care secretary, said the move would also be far more convenient for patients, while saving staff crucial time.
Repeat prescriptions could be easily collected from the pharmacy, instead of having to visit the GP first, and the "worry" about losing paper prescriptions ended.
"In an NHS where thousands of GP surgeries already enjoy the benefits of electronic prescriptions, it can't be right that there are occasions when archaic paper prescriptions still have to be used," Mr Hancock said.
"As part of our long-term plan, I want the NHS to become the most advanced healthcare system in the world.
"Electronic prescribing both saves GPs' time and helps to give patients a better, more seamless experience and ensures every pound of taxpayers' money is spent effectively."
Almost 7,000 GPs in England are already able to upload prescriptions electronically, a huge increase on the figure of just eight back in 2010.
Over the same period, the number of pharmacies sites boasting an electronic prescriptions service has mushroomed from only 18 to more than 11,500 – leaving just 85 without it.
NHS at 70: Pride and worry as free health service celebrates birthday

Show all 18
However, current regulations only allow an electronic prescription to be used where a patient has a nominated pharmacy.
The restriction was to prevent patients turning up at a pharmacy not able to receive electronic prescriptions, but – with near 100 per cent coverage – it will now be removed.
Ministers expect the switch to be made this autumn, subject to approval of the necessary regulatory changes.
There will continue to be a bar on electronic prescriptions of some controlled drugs or "specials".
Mr Hancock said his drive to "get the most out of every penny of taxpayers' money" would be even more crucial as NHS funding was increased by £20bn a year by 2023-24.
Appointed to succeed the hugely unpopular Jeremy Hunt in July, he is an evangelist for introducing new technology into the NHS.
This will include barcoded wristbands that help staff track patients and what treatment they have been given as they move around hospitals.
The scheme was originally tested in six NHS hospitals two years ago, which found that it allowed accurate recording of which treatment had been given by which staff.
Officials estimate that it could save the NHS up to £1bn over seven years by reducing mistakes, prompting Mr Hancock to pledge to speed up its expansion.
In a speech last month, he said: "Let this be clear: tech transformation is coming. Our health system is uniquely placed to become the most advanced health system in the world, one where technology addresses the user need, making care better for patients, but, just as importantly, making life easier for staff."
Register for free to continue reading
Registration is a free and easy way to support our truly independent journalism
By registering, you will also enjoy limited access to Premium articles, exclusive newsletters, commenting, and virtual events with our leading journalists
Already have an account? sign in
Join our new commenting forum
Join thought-provoking conversations, follow other Independent readers and see their replies