Jeremy Hunt announces NHS pay cap has been 'scrapped' but doesn't reveal if awards will match rising inflation
And, asked if the NHS will receive extra funding for the cost of higher pay, Health Secretary replies: 'That is something I can't answer right now'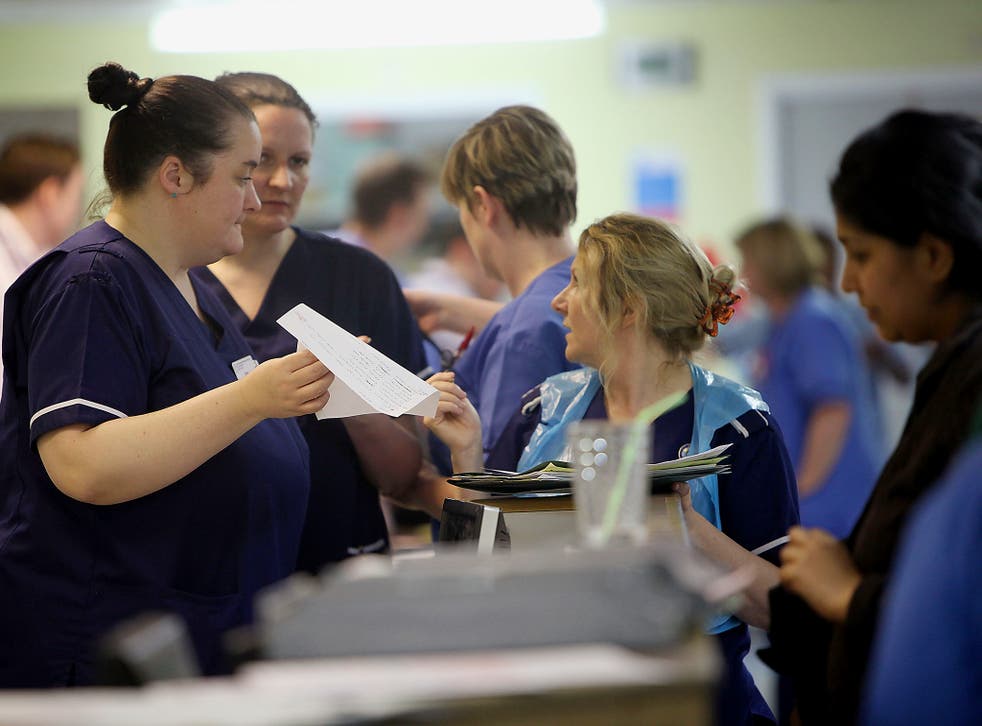 Jeremy Hunt has confirmed the NHS pay cap has been "scrapped", but without revealing whether staff will get awards to match rising inflation.
The Health Secretary became the first cabinet minister to use the word, after Theresa May said only that "flexibility" would be allowed from next year.
However, Mr Hunt did not say whether he expected future pay awards to be at or above inflation – now running at almost 3 per cent.
And, asked whether the NHS would be "fully funded" by the Treasury for higher pay, he alarmed Labour MPs by replying: "That is something I can't answer right now."
The Chancellor was demanding "productivity improvements" that would have to be "agreed at the same time", Mr Hunt told MPs.
When the pay cap was lifted for police and prison staff last month, the awards fell well short of inflation – and organisations were ordered to find the cash from their own resources.
During health questions in the Commons, Mr Hunt claimed: "Without pay restraint, we wouldn't have 11,300 more doctors in the NHS, 11,300 more nurses in our wards.
"But you will be aware that we recognise it wasn't sustainable to carry on with the 1 per cent going forward and that's why next year we've been given the leeway to have more flexible negotiations."
Questioned by Labour MPs, the Health Secretary added: "I can give you good news – the pay cap has been scrapped."
The possibility that the NHS will not receive extra funding to pay staff more will alarm health service leaders, already warning of a growing funding gap running to many billions.
On whether the Treasury would provide the money, Mr Hunt said: "The fact is that we have that flexibility – and I hope we can get that win-win as a result."
Jonathan Ashworth, Labour's Shadow Health Secretary, said the NHS should fear the worst, adding: "It looks like hospitals will be forced to cut other services to find the funds.
"Jeremy Hunt is trying to face both ways on NHS pay and it just means even more uncertainty. While the Government dithers, staff continue to leave the NHS and patients continue to be at risk from short staffed services.
"The Government need to immediately confirm that extra funding will be provided to lift the NHS pay cap so that all staff can benefit from a long overdue pay rise."
Mr Hunt's confirmation comes Labour successfully moved a non-binding motion last month, calling for the scrapping of the pay cap for NHS workers.
The motion split the arrangement propping up Theresa May in power when the Democratic Unionist Party announced it would vote with Labour.
But no formal vote was pushed, enabling the Tories to avoid the embarrassment of seeing their minority administration allies walking through the lobbies in support of Labour.
Join our new commenting forum
Join thought-provoking conversations, follow other Independent readers and see their replies