NHS services cut in Nottingham after doctors quit rather than work for private firm
Exodus of senior doctors from dermatology unit raises concerns about outsourcing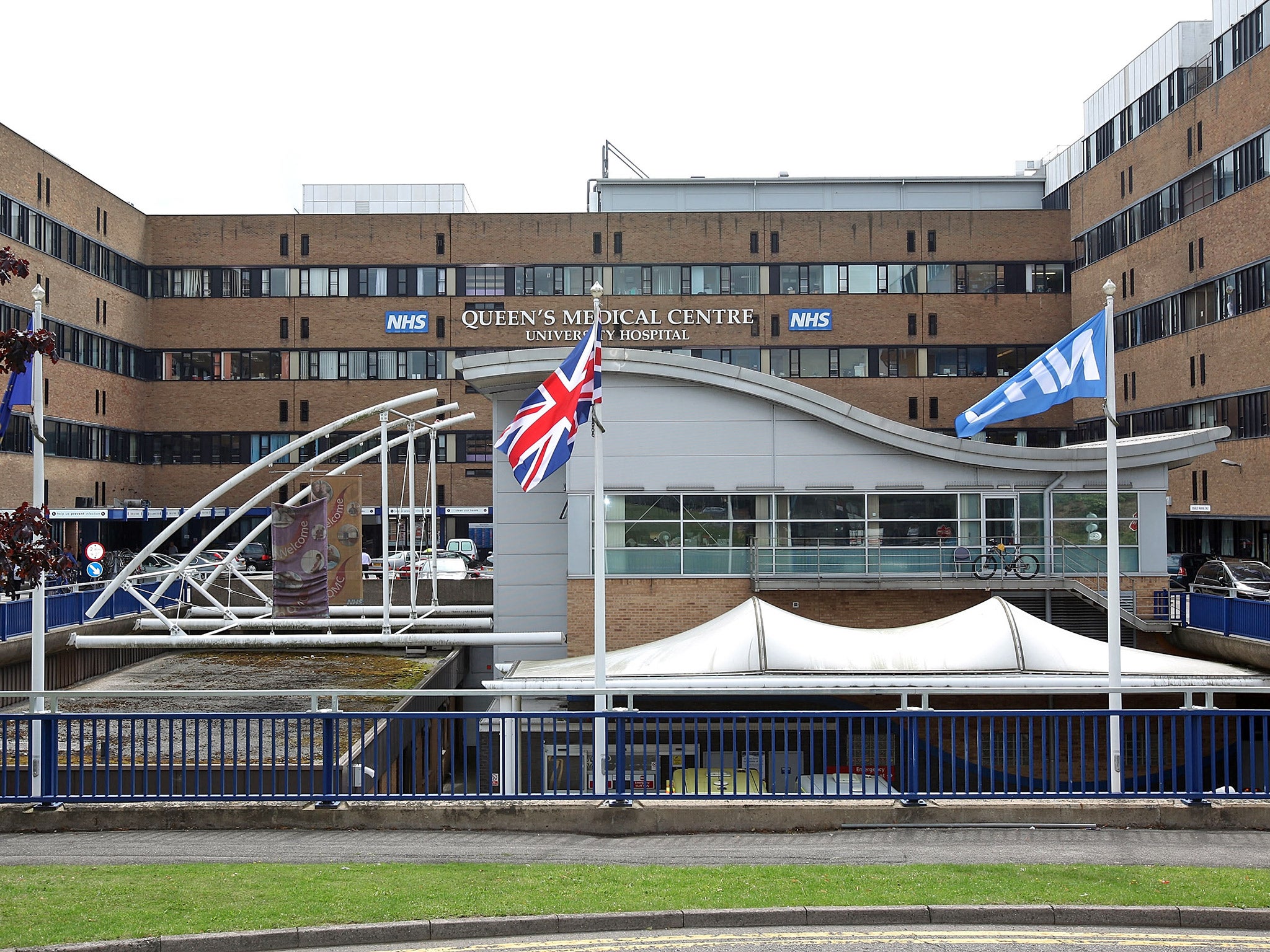 An NHS hospital has been forced to scrap highly rated services for patients with severe skin conditions including skin cancer after an "exodus" of senior doctors reluctant to work for a private-sector subcontractor.
Nottingham University Hospitals Trust said it would no longer be able to provide acute adult dermatology, including emergency care, after losing six of its eight consultants.
Five of those departing are understood to have left rather than transfer to Circle, a private healthcare company which won a contract to provide most of the local dermatology services last year. The closure of the service has raised concerns about the impact of privatisation on the NHS, with doctors worried about job security in the private sector.
The trust lost out to Circle, despite warnings from senior doctors that they would leave rather than be transferred out of the NHS, the Health Service Journal reported.
It is understood that the senior doctors who left were concerned over job stability at a private employer, and also had fears that a profit-driven provider would not offer opportunities for academic research or training.
The trust has said it will stop providing acute dermatology services to new patients from early next year because of a lack of consultants.
While Circle's outpatient treatment centre will remain open, any patients with severe conditions will no longer be seen by a specialist at the hospital and may have to be referred elsewhere.
In numbers: the NHS crisis
Show all 7
Health commissioners said they were working with the trust and Circle to ensure patients get the care they need. Circle said its Nottingham treatment centre was providing a good service, that it had taken on extra staff and would work with local commissioners to "find a solution".
There is a shortage of dermatologists in the UK, with about 200 posts around the country unfilled.
The British Association of Dermatologists (BAD) said it was "very worried" about the decision to end acute services at Nottingham and warned that the privatisation and "fragmentation" of specialist services was "decimating" some areas of the NHS.
Nottingham was previously regarded as a national centre of excellence for dermatology. However, Dr David Eedy, president of the BAD, said it was now offering reduced facilities and a "fractured" service, increasingly dependent on expensive locum doctors. He said more private providers were taking on dermatology services around the UK, including in Cumbria and Colchester.
Dr Clive Peedell, a consultant oncologist and co-leader of the National Health Action Party, said the rate of outsourcing in the NHS required an urgent review.
"We now have a shocking situation where an entire region is at risk of losing acute adult dermatology services," he said. "Cancer services could also be affected because dermatologists play a key role in the management of skin cancers like melanoma."
Local health commissioners at the Rushcliffe Clinical Commissioning Group said dermatological services would be maintained.
"We have been in dialogue with the trust and Circle about the issues raised and will work with both parties to make sure that we continue to maintain quality dermatology services for our population into the future," a spokesperson said.
Labour's shadow Health Secretary, Andy Burnham, said: "The true ideological intent of the Government's NHS plans is becoming clearer by the day. They ploughed on with this privatisation even though doctors said they would leave. It shows competition lawyers, not consultants, calling the shots in the Coalition NHS. Labour will scrap the competition culture and put the right values at the heart of the NHS."
Join our commenting forum
Join thought-provoking conversations, follow other Independent readers and see their replies