Nick Clegg, Angus Robertson, Jane Ellison: Biggest names to suffer election defeats so far
A host of established politicians have found themselves staring down the barrel of defeat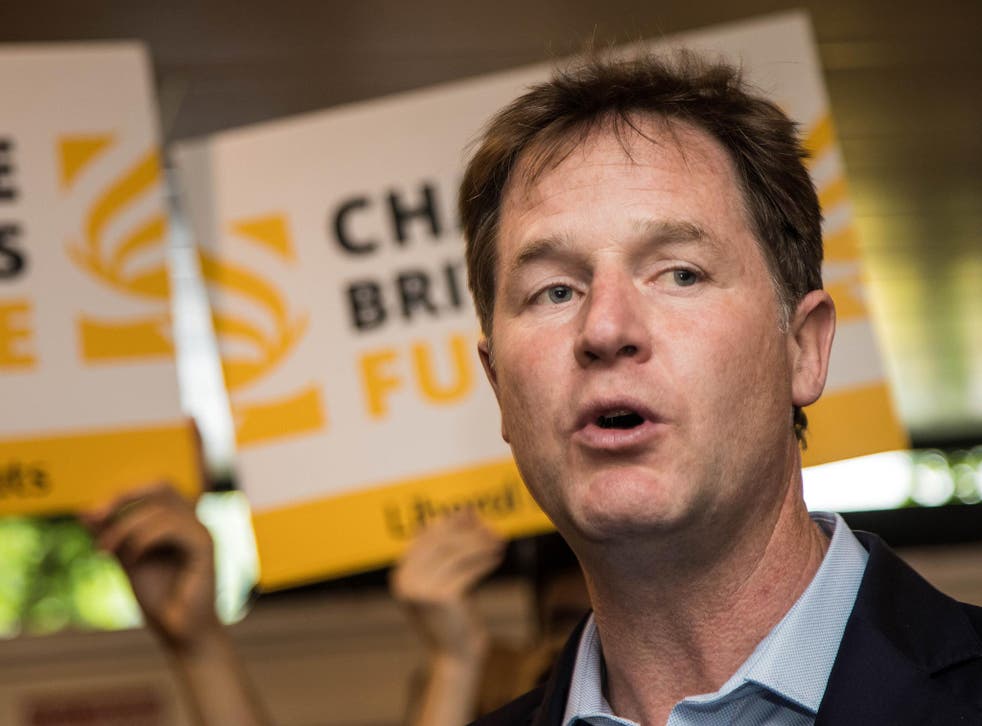 Barely an hour after the last Britons cast their votes in the 2017 General Election, the first constituencies began sharing their secrets.
The exit poll itself sent tremors around the political echo chambers, contrasting with the early predictions that Theresa May would find herself with a reasonable enough majority to form a government.
Gradually, established politicians found themselves staring down the barrel of defeat. Here are some of the biggest shocks of the night so far:
Nick Clegg, Liberal Democrats
This time in 2010, Nick Clegg was preparing for life as deputy prime minister as part of the Coalition Government. Seven years, a very public apology over tuition fees and a starring role in a parody pop song later, his career as an MP is - for the time being, at least - over. His defeat in Sheffield Hallam was met with surprise from follow candidates, who looked on as the former party leader cut a subdued figure.
Angus Robertson, SNP
SNP depute leader Angus Robertson had been an MP since 2001 and was defending a majority in Moray of nearly 10,000. But MSP Douglas Ross took the seat, thanking the former incumbent for his service to constituents during his career. In defeat, party grandee Mr Robertson said: "It seems to me there's a lot of change going on. People are seeking answers to the complex questions that we all face."
Ben Gummer, Conservative
He was the man behind the Conservative manifesto - but he was not granted the opportunity to help introduce its policies after being ditched by the electorate. The Cabinet Office minister lost out to Labour with a nearly 5% swing in Ipswich.
Jane Ellison, Labour
Jeremy Corbyn's party claimed the scalp of Financial Secretary to the Treasury Jane Ellison, taking her Battersea seat on a 10% swing. She had risen swiftly up the ranks since her election to Parliament in 2010. Former Chancellor George Osborne said her unexpected departure would require a "very big post-mortem".
PA
Join our new commenting forum
Join thought-provoking conversations, follow other Independent readers and see their replies