Nick Clegg condemns calls for revival of 'snoopers' charter' over fears in wake of Paris attacks
'We do not make ourselves safer by making ourselves less free' says Deputy Prime Minister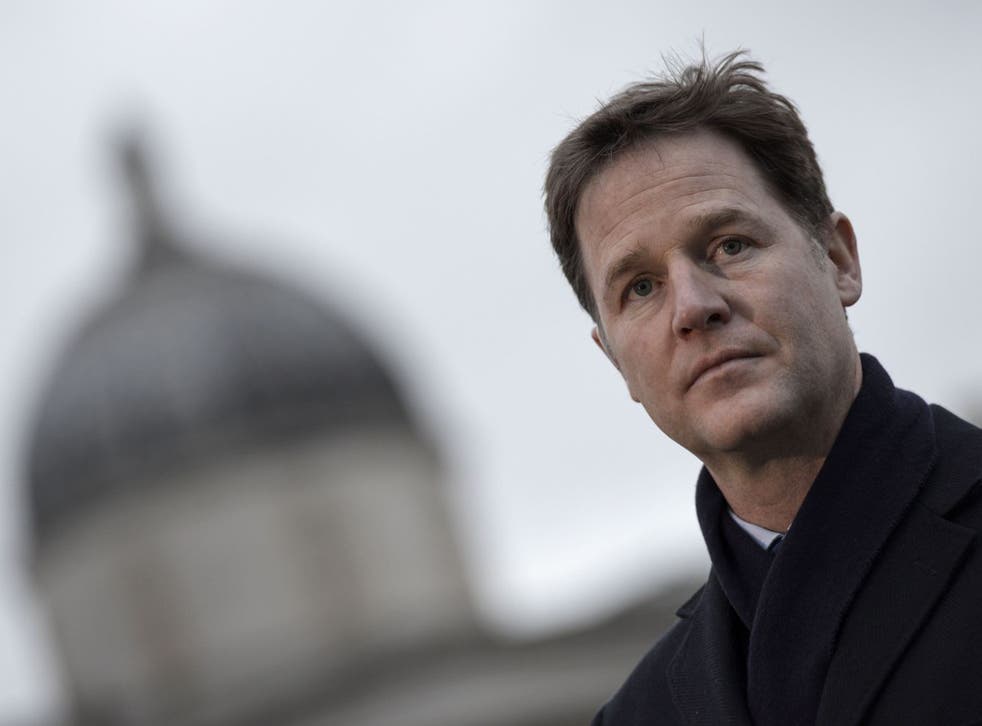 Nick Clegg will today condemn calls for the revival of the so-called snoopers' charter following the Paris terror attacks with the warning: "We do not make ourselves safer by making ourselves less free."
The Deputy Prime Minister will put himself at odds with David Cameron who promised yesterday to give the intelligence services extra surveillance powers if he wins this year's general election.
Mr Cameron pledged to bring in a "comprehensive piece of legislation that makes sure we do not allow terrorists safe space to communicate with each other".
Senior Tories have repeatedly attacked their Lib Dem coalition partners for blocking proposals to allow the security services access to every person's email and internet history as well as social media contacts.
But in a speech in London on Tuesday night, Mr Clegg will warn of the danger of rushing in measures which "undermine the very freedoms we cherish" in reaction to terrorist outrages.
"We have every right to invade the privacy of terrorists and those we think want to do us harm, but we should not equate that with invading the privacy of every single person in the UK. They are not the same thing," he will argue.
"The snoopers' charter is not targeted, it is not proportionate, it's not harmless. It would be a new and dramatic shift in the relationship between the state and the individual."
The Labour leader, Ed Miliband, has said he would be "cautious and considered" as Prime Minister in response to calls to give the security services more powers and resources.
Mr Cameron was speaking after chairing a meeting of intelligence and security chiefs yesterday.
Political spats

Show all 3
Downing Street disclosed that Paris-style scenarios – including multiple killings in several locations – are to be included in future counterterror exercises in Britain.
That will include how to respond to co-ordinated attacks such as the wave of bombings and shootings in crowded areas of Mumbai that left 164 people dead in 2008.
The exercises will also focus on combatting terrorist action when the perpetrators are on the move between urban and rural areas as happened in last week's attacks.
Mr Cameron said yesterday that Britain faced the same threat as France from a "fanatical death cult of Islamist extremist violence".
A Downing Street spokesman said: "The Prime Minister also asked the police and military to continue to work closely together to ensure that the police can call on appropriate military assistance when required across the country."
Register for free to continue reading
Registration is a free and easy way to support our truly independent journalism
By registering, you will also enjoy limited access to Premium articles, exclusive newsletters, commenting, and virtual events with our leading journalists
Already have an account? sign in