Nick Clegg rocked as 'depressed' MP Sarah Teather quits over welfare and immigration policies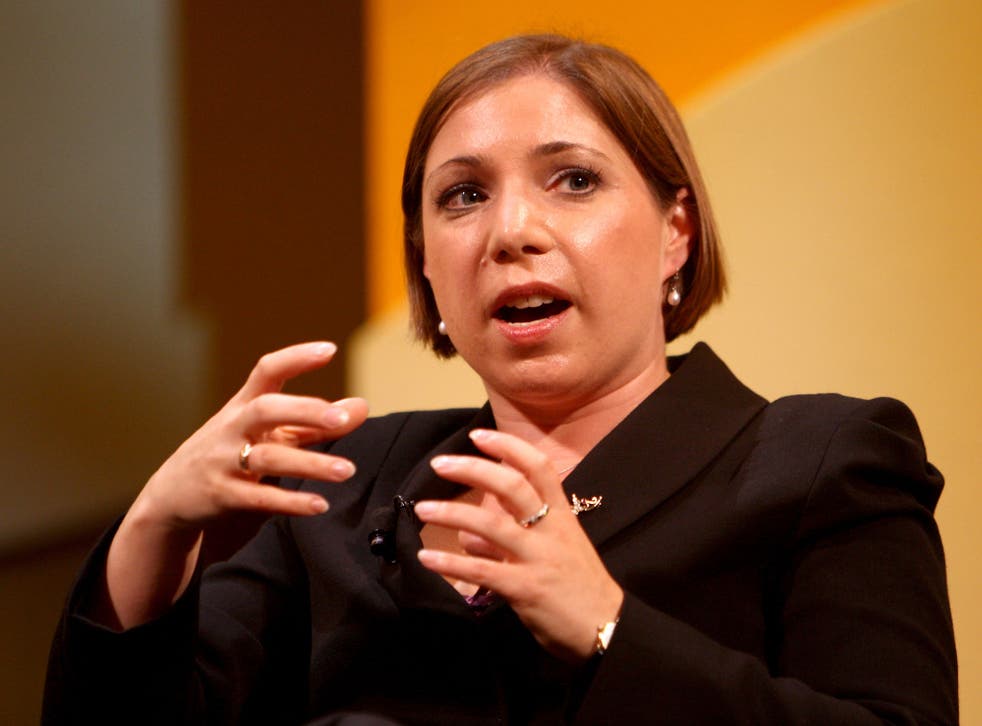 Nick Clegg suffered a big setback on Sunday when the former minister Sarah Teather accused him of backing Conservative policies on welfare and immigration as she announced she is quitting Parliament.
The 39-year-old MP undermined Mr Clegg's pitch for the 2015 election, at which the Liberal Democrats will promise a "fairer society" as well as a "stronger economy" and argue that they have diluted the "nasty party" agenda of the Conservatives inside the Coalition.
Ms Teather said she felt "frustrated and disappointed" and that "something broke" inside her when the Lib Dems backed the £26,000-a-year welfare cap for families. She became "catastrophically depressed" and "utterly desolate" when Mr Clegg announced that some immigrants would need to pay a £1,000 bond when making a visa application.
She is one of only seven women among the Lib Dems' 57 MPs. A strong grassroots campaigner, she won a Brent seat from Labour in a surprise by-election victory 10 years ago. When Mr Clegg sacked her as Schools Minister last year, the Lib Dem said she intended to focus on retaining her marginal seat but has become increasingly disillusioned with the Coalition while on the backbenches. Labour figures suggested she is quitting because Labour will win her Brent Central seat, where her majority is 1,345, at the 2015 election.
Her decision to stand down at the election was announced ahead of the Lib Dems' annual conference in Glasgow, which begins on Saturday. It will encourage grassroots members to voice similar concerns about the Lib Dems' performance in government.
Gareth Epps, co-chairman of the Social Liberal Forum, said on Sunday: "This is a serious blow to the party's leadership which has so few female role models, at a time when it has taken a confrontational stance towards activists, and on the eve of what will be a challenging conference. It is a sign of the depth to which the party feels it is not being listened to; it is a warning that this has to rapidly change; and that a hectoring approach will result either in a smaller party, open warfare – or both."
Nick Clegg will admit on Monday he is a "disappointed" by Ms Teather's decision. Sir Menzies Campbell, the Lib Dems' former leader, said: "Coalition is not for the faint hearted."
A Lib Dem spokesman said: "We have a proud record in Government, including investing billions more in schools to help the poorest children. Sarah was a part of this when she served as a minister in the Coalition, as well as playing a key role in ending Labour's disgraceful policy of locking up children for immigration purposes."
Ms Teather told The Observer: "When I joined the party I had this really strong instinct that it was the party of social justice and liberalism. It was the only party that operated in that space." While stressing her respect for Mr Clegg, she also accused him of tailoring policies on immigration and welfare in "pursuit of the latest [opinion] poll rather than what is right and wrong."
As a minister, she admitted she was campaigning against the Coalition's welfare policies while being bound by them. "It was making me exhausted. I was spending many hours worrying about how to balance fighting for what I believed in and being true to the stuff that took me into politics, while not being disloyal to my colleagues," she said.
Register for free to continue reading
Registration is a free and easy way to support our truly independent journalism
By registering, you will also enjoy limited access to Premium articles, exclusive newsletters, commenting, and virtual events with our leading journalists
Already have an account? sign in
Register for free to continue reading
Registration is a free and easy way to support our truly independent journalism
By registering, you will also enjoy limited access to Premium articles, exclusive newsletters, commenting, and virtual events with our leading journalists
Already have an account? sign in
Join our new commenting forum
Join thought-provoking conversations, follow other Independent readers and see their replies