Sturgeon says she is 'haunted by error' which let Salmond complainants down
Mistakes 'undeniably' made by government, says first minister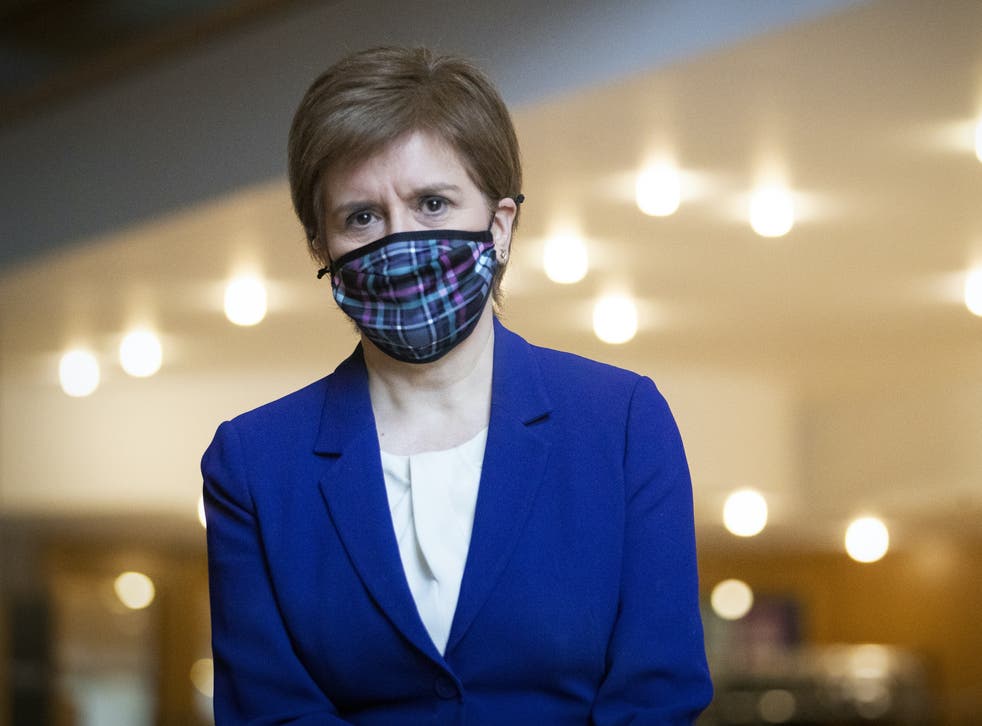 Nicola Sturgeon has said she will probably be "haunted" for the rest of her life by a government error which "let down" two women who accused her predecessor Alex Salmond of sexual harassment.
Scoland's first minister reiterated her regrets about the government's botched handling of the Salmond investigation, the week after she apologised before a Holyrood committee examining the mistakes.
In a judicial review which concluded last year, the Court of Session of Edinburgh found the Sturgeon administration had dealt with the complaints "unlawfully" and ordered it to pay more than £500,000 towards Mr Salmond's legal fees.
The main government error was that the investigating officer appointed had previously spoken with the two complainants.
Speaking at first minister's questions on Thursday, the SNP leader admitted that mistakes had "undeniably" been made by the government.
Ms Sturgeon told MSPs: "I will be haunted for probably the rest of my life about the way in which the government through an error, an error made in good faith but nevertheless an error, let down those women."
"I have apologised for that. I wasn't involved in the investigation so I wasn't aware of the error at the time, but as head of the Scottish government I take, and I feel, responsibility for that," she added.
The first minister said that Laura Dunlop QC's review of the government's complaints handling procedure would be published soon in the interests of transparency.
Tory Holyrood leader Ruth Davidson suggested - not for the first time - that ministers had wasted hundreds of thousands of pounds of taxpayers' money by fighting Mr Salmond's legal challenge.
Ms Davidson said there had been "mounting concerns" about weaknesses in the government's case at the end of 2018, with Roddy Dunlop QC, the government's senior lawyer, warning the first minister on 17 December against "'ploughing on regardless'".
Three weeks after this, the government conceded the case. The senior Conservative politician said the decision to not do so in mid-December had cost more than £100,000.
"Perhaps even £200,000, but we don't know for sure because the government won't tell us their side of the bill," she said.
Ms Sturgeon told Holyrood that government law officers encouraged ministers to "continue to defend the case" as late as 11 December, 2018.
However, the first minister acknowledged that a "different first minister may have reached different judgments" about whether to continue pursuing the case.
The Holyrood inquiry into the government's handling of the Salmond investigation will report its findings some time this month.
Additional reporting by PA