Nicola Sturgeon warns Oxfam sex scandal should not be used as 'cover' for foreign aid cuts
Scottish First Minister makes the comments as Theresa May attacks the behaviour of the charity's staff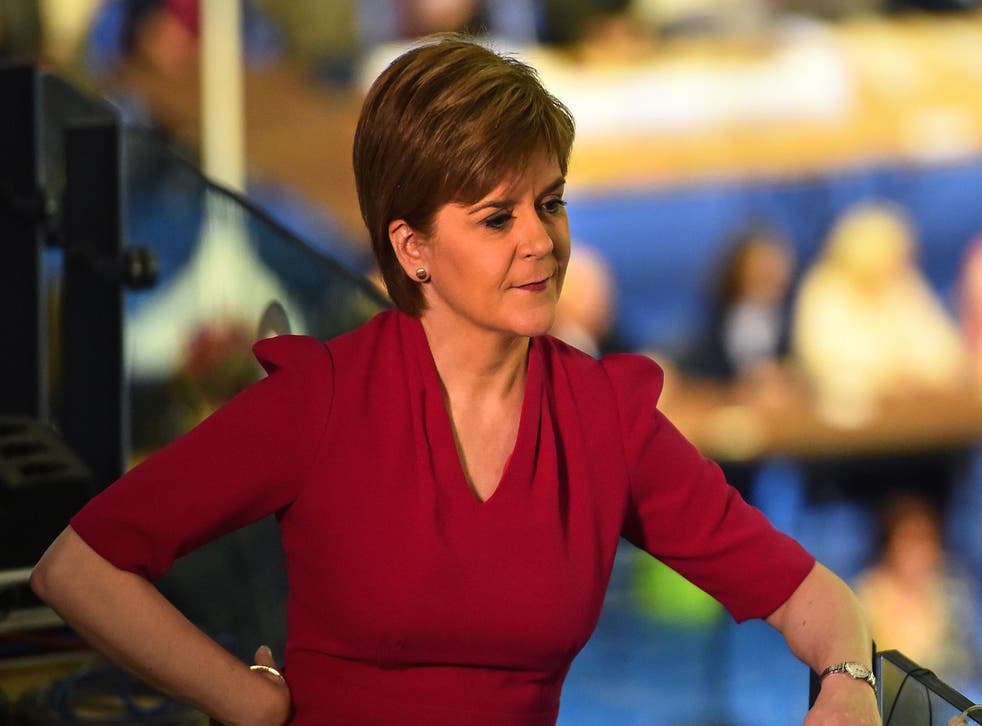 Nicola Sturgeon has warned that the Oxfam sex scandal should not be used as "cover" for foreign aid cuts as Theresa May attacked the behaviour of members of staff at the charity.
Oxfam issued a formal apology to the Haitian Government after allegations of abusive behaviour by its staff.
It was given at an official high-level meeting and the charity's international regional director for Latin America, Simon Ticehurst, said they wanted to re-establish their trust and partnership that had spanned 40 years.

The Scottish First Minister said that any form sexual misconduct was "completely and utterly unacceptable" but stressed that the Oxfam scandal should not be used to "decimate" the foreign aid budget.
The UK is one of only a handful of countries to meet the United Nations target of spending 0.7 per cent of Gross National Income on overseas aid and Ms Sturgeon said there was "no shortage of people" who wanted to stop that.
"I'm absolutely of the view, whether it's in the aid sector or Hollywood or politics or wherever we've seen this type of behaviour, it's absolutely vital that it's not tolerated and that steps are taken to make sure it doesn't happen in future," Ms Sturgeon said.
"But we've also got to be clear that the aid sector does good work and it's important in condemning the revelations that we've heard that we're not allowing those - and let's be pretty frank about this - we know there are no shortage of people within the current UK Government who would want to see the international aid budget decimated or removed altogether.
"We must not allow this kind of situation, unacceptable though it is, to be used as cover for that broader political view point."
The comments came as the Prime Minister criticised staff at Oxfam describing their actions as "horrific".
World news in pictures

Show all 50
"Well, first of all in relation to the Oxfam issue, the behaviour that we've now discovered was horrific," Ms May said. "It was far below the standards that we expect for the charities and the NGOs that we're working with."
She added: "And I understand there have been further revelations today which show that actually there was physical intimidation of witnesses.
"This is absolutely horrific. This is exactly the problem that we see which means that all too often people don't feel able to come forward to report what has happened to them, the behaviour that they've been on the receiving end of."
Join our new commenting forum
Join thought-provoking conversations, follow other Independent readers and see their replies