Nicola Sturgeon rules out increasing top rate of income tax in Scotland if SNP is re-elected
SNP leader says raising top rate of tax from 45p to 50p in Scotland would 'risk millions of pounds of revenues a year'
Chris Green
Scotland Editor
Tuesday 22 March 2016 15:13 Comments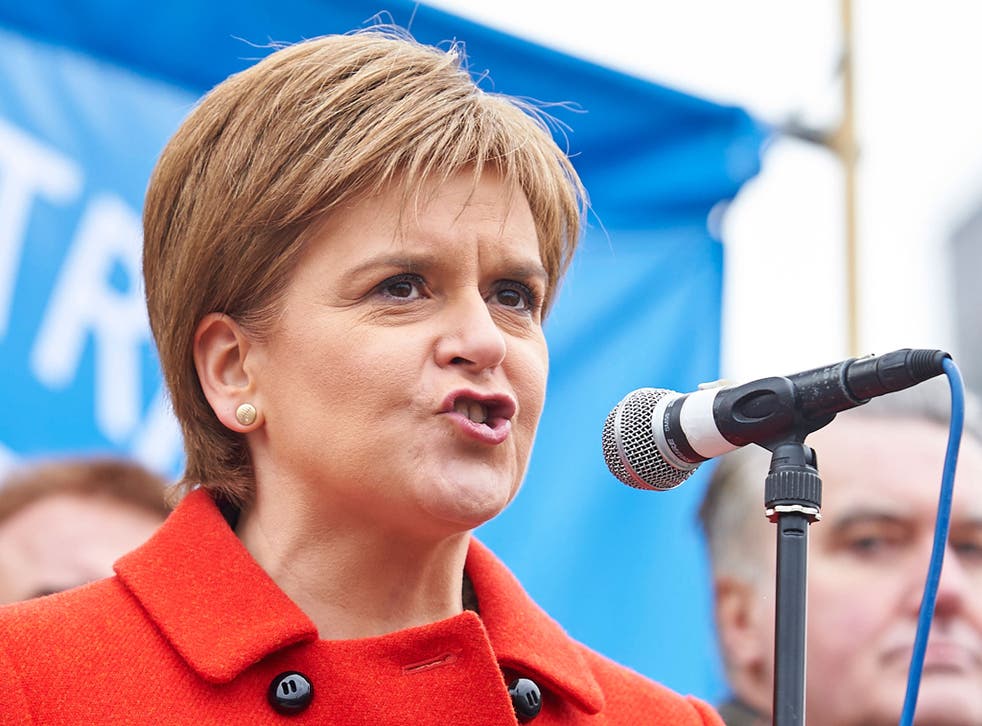 Nicola Sturgeon has ruled out increasing the top rate of income tax in Scotland if the SNP is re-elected to Holyrood in May, despite her party supporting the policy in its manifesto ahead of the UK general election last year.
The SNP leader said raising the top rate of tax from 45p to 50p in Scotland would "risk millions of pounds of revenues a year" as it may encourage the country's high earners to move their money out of the country.
However, the First Minister confirmed that the tax cuts for higher earners announced by George Osborne in the Budget would be cancelled north of the border – a move which will result in hundreds of thousands of Scottish workers paying more in tax than their English counterparts for the first time.
Laying out how her party plans to use the new powers over income tax rates and bands being devolved to Holyrood through the Scotland Bill, Ms Sturgeon said the SNP would freeze the basic, higher and additional rates at their current levels of 20p, 40p and 45p.
Many had expected the SNP to be bolder with its proposals. The decision not to increase the additional rate to 50p prompted an outcry from Scotland's other political parties, who said it had "bottled" a chance to make the rich shoulder more of the country's tax burden and described Ms Sturgeon's lack of action as "extraordinary".
However, the First Minister said tax policy should not be treated as a "political plaything" and insisted that her proposals were "balanced". She added: "It's about how we raise the revenues for our public services, it's about how we make sure we can grow our economy, it's about how we can make sure Scotland is seen as an attractive place to do business."
Earlier this month Mr Osborne announced that from April next year, the threshold at which UK workers start paying the 40p rate will rise from £43,000 to £45,000. But under Ms Sturgeon's plans it will only rise with inflation in Scotland, meaning higher rate taxpayers will pay an estimated £323 a year more than those on the same salary south of the border.
The First Minister said resisting the Chancellor's tax cuts would allow Scotland to generate an additional £1 billion. "We will not allow our public services to pay the price of an inflation busting tax increase for the highest earning 10 per cent of the population. We think that is the wrong choice," she added.
Register for free to continue reading
Registration is a free and easy way to support our truly independent journalism
By registering, you will also enjoy limited access to Premium articles, exclusive newsletters, commenting, and virtual events with our leading journalists
Already have an account? sign in
Join our new commenting forum
Join thought-provoking conversations, follow other Independent readers and see their replies