Nicola Sturgeon says Jeremy Corbyn Labour government 'not a credible notion'
Scottish First Minister says part risk being left 'without a shred of credibility'
Matt Payton
Sunday 24 January 2016 14:22 Comments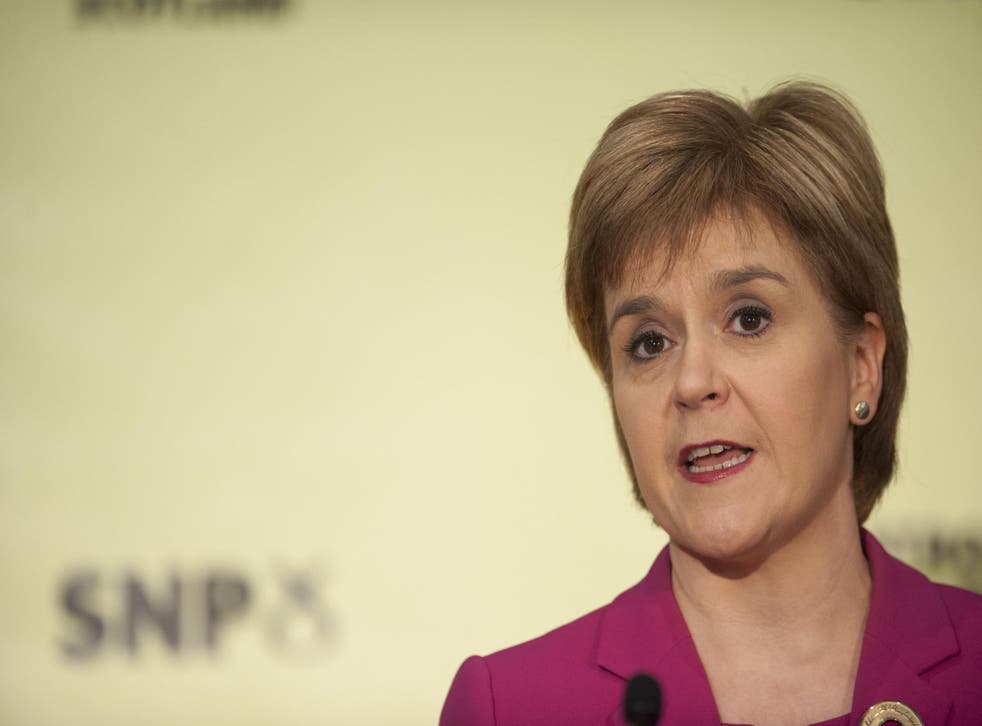 Nicola Sturgeon has said a Jeremy Corbyn-led Labour government is not a "credible notion".
The Scottish First Minister made the comments while discussing the Trident nuclear weapons program on the BBC's Andrew Marr Show.
She told Marr: "I don't think Labour as a government right now is a credible notion in any sense, but that's not for me to sort out, I'm afraid it's for Labour."
She attacked the Labour leader's proposal to protect engineering jobs by keep building Trident nuclear submarines - while scrapping the nuclear weapons they are made to carry.
A supporter of discarding the Trident programme, the SNP leader said: "I think it was ridiculous and it's a sign of just how tortured these debates are becoming in the Labour party."
Mr Sturgeon added: "Now on Trident I agree with Jeremy Corbyn. I am not in favour of the renewal of Trident - and we might have a vote on that in the House of Commons sooner rather than later.
"And I think the real challenge to Jeremy Corbyn is can he get his party into the position he wants them to be in so that we can have any chance at all of stopping the renewal of Trident.
"For Labour to sit on the fence on this issue, or to have a free vote on this issue, will leave them without a shred of credibility. So on this issue, I hope Jeremy Corbyn can stamp his authority on the party and do so quickly."
The renewal of the Trident nuclear programme is estimated to cost £167 billion over the next few decades.
Register for free to continue reading
Registration is a free and easy way to support our truly independent journalism
By registering, you will also enjoy limited access to Premium articles, exclusive newsletters, commenting, and virtual events with our leading journalists
Already have an account? sign in
Join our new commenting forum
Join thought-provoking conversations, follow other Independent readers and see their replies