Nicola Sturgeon says Scotland's budget would be reduced by almost £3 billion within ten years under devolution plans
SNP leader acknowledges that time is running out to reach a deal with the UK Government
Chris Green
Scotland Editor
Tuesday 09 February 2016 22:36 Comments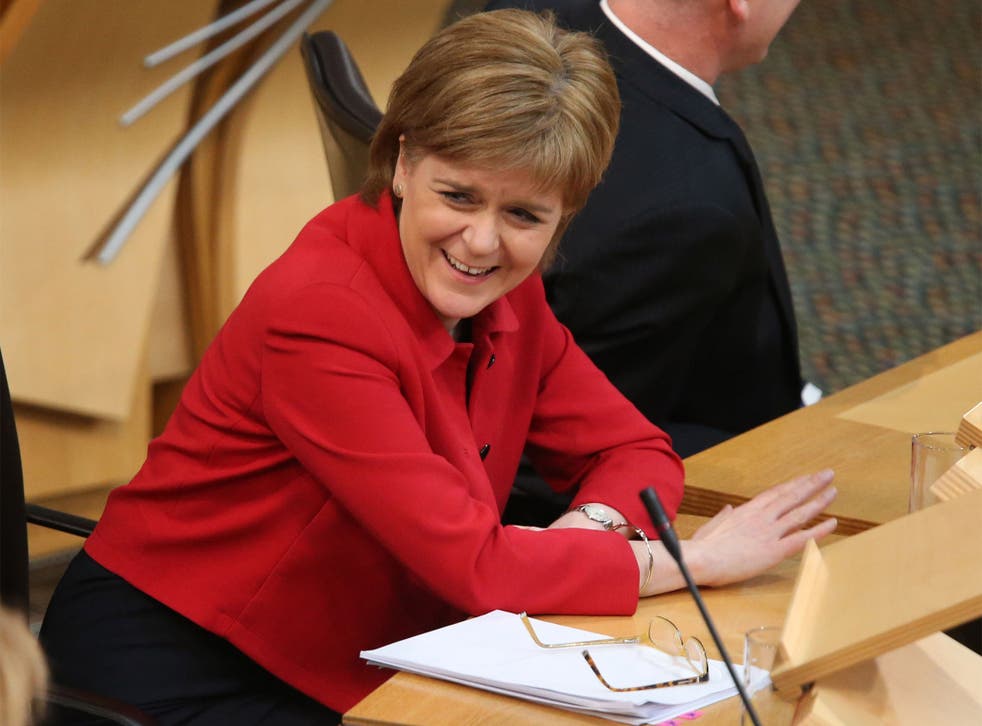 Scotland would see its budget "systematically" reduced by almost £3 billion within ten years under the UK Government's proposed devolution funding settlement, Nicola Sturgeon has said, as she acknowledged that time was running out to reach a deal.
Insisting that she remained "committed" to reaching an agreement on the fiscal framework underpinning the Scotland Bill, the SNP leader said she would explain how she intended to use the new tax and welfare powers in her party's forthcoming manifesto for May's Holyrood election even if no deal was done.
Talks between the UK Treasury the Scottish Government stalled again on 8 February. In an attempt to break the deadlock, Ms Sturgeon wrote to David Cameron on 9 February to resolve what she described as the "central issue" standing in the way of a deal: the so-called "no detriment" principle.
She said the rule, laid out by the Smith Commission after the referendum, stated that both Scotland and the UK should be no better or worse off after devolution than before, provided that Scotland's tax policy – and its economic performance – matcheds that in the rest of the country.
"The current proposal on the table from the Treasury, which has been described by them as a concession, would, by our estimation, and all else being equal, reduce the Scottish budget by almost £3 billion over the next ten years," she said. "That is simply not acceptable."
The Scottish Government had been working to a deadline of 12 February for a deal to be agreed to allow MSPs at Holyrood sufficient time to scrutinise the agreement, but Ms Sturgeon said her deputy John Swinney was trying to have this extended due to the deadlock.
Last week the Scotland Secretary, David Mundell, accused the SNP of adopting a "having your cake and eating it" negotiating stance on the fiscal framework by showing reluctance to take on the risks that came with the new powers.
Downing Street confirmed they had received Ms Sturgeon's letter and would reply "in due course". The Prime Minister's official spokeswoman added: "We remain committed to implementing the Smith agreement in full. A deal has got to be fair to Scotland and it has got to be fair to taxpayers in the rest of the UK too."
Register for free to continue reading
Registration is a free and easy way to support our truly independent journalism
By registering, you will also enjoy limited access to Premium articles, exclusive newsletters, commenting, and virtual events with our leading journalists
Already have an account? sign in
Join our new commenting forum
Join thought-provoking conversations, follow other Independent readers and see their replies