Nicola Sturgeon gives Theresa May two-month deadline for Brexit compromise hinting at second independence vote
SNP spring conference in March could be a platform for First Minister to announce second referendum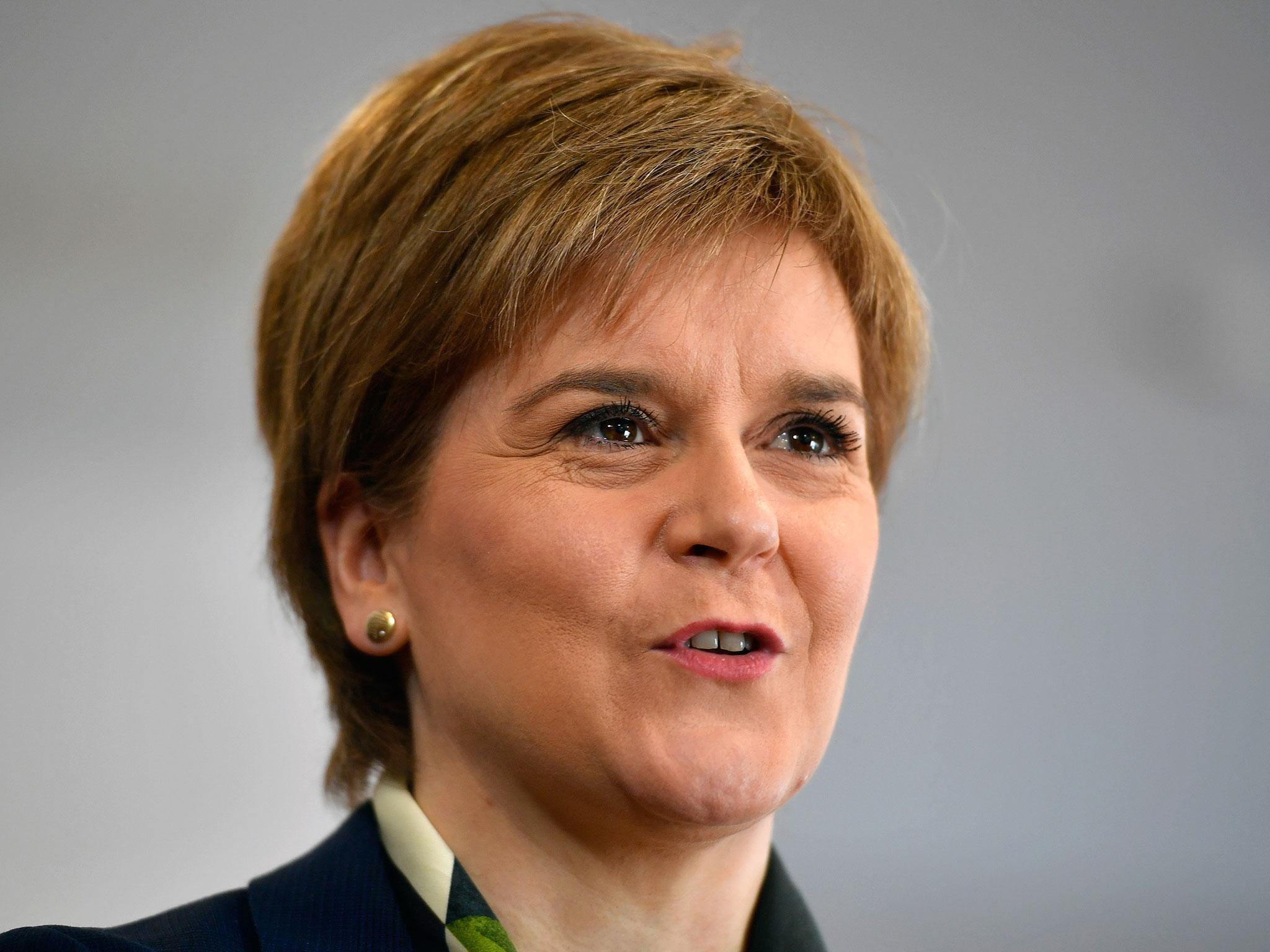 Nicola Sturgeon has given Theresa May a two-month deadline to compromise over Brexit – hinting she will call a second independence vote otherwise.
The SNP First Minister delivered what appeared to be an ultimatum after little progress was made during face-to-face talks between the pair.
Ms Sturgeon said she had seen no evidence that her proposals – including for Scotland to stay in the EU single market – were being taken seriously.
And she warned it was "absolutely crucial" that Scots saw "some movement" before the Article 50 exit clause is triggered, towards the end of March.
Nicola Sturgeon insists she is not bluffing about second Scottish independence referendum
Speaking in Cardiff, Ms Sturgeon said: "So far the compromise, or the attempts at compromise, have come only from the Scottish government.
"There has been no willingness to meet in the middle on the part of the UK Government.
"In terms of me getting a sense of whether Scotland is going to be listened to at all, that period between now and triggering of Article 50 is absolutely crucial."
Ms Sturgeon was then asked directly if her demand for compromise by March could end in her announcing a second independence referendum.
She replied: "I'll do what needs to be done to protect Scotland's position.
"We are running out of time for this process. It can't go on indefinitely and it won't go on indefinitely.
"This is one of the last key opportunities for me to make clear to the Prime Minister that I have to see some movement on her part – and, over the next few weeks, she has got the opportunity to demonstrate whether that movement is going to be forthcoming."
The SNP is holding a spring conference towards the end of March, which could be a platform for Ms Sturgeon to make a referendum announcement.
However, it would be an enormous gamble by the SNP leader, given that recent polls have suggested declining support in Scotland for breaking up the UK.
Brexit Concerns
Show all 26
Ms Sturgeon spoke after a meeting of the Joint Ministerial Committee (JMC), which brings together the Prime Minister and the leaders of Scotland, Wales and Northern Ireland.
Before the meeting, Ms May made clear the devolved administrations will not be given a decisive role in the UK's divorce from the EU.
However, Carwyn Jones, the first minister of Wales – who has also spoken out against a hard Brexit – gave a more upbeat verdict, saying the talks had been "useful".
He said: "There is a lot of work to do. We want to play a full part in the process. It's all about jobs at the end of the day, making sure we protect jobs and our economy.
"We do now need more meat on the bones as far as what the UK government proposes to do as we leave the EU.
"Article 50 has to be triggered to my mind. The people of Wales voted to leave the EU. I'm not going to stand in the way of that. It's what happens afterwards that's important."
Join our commenting forum
Join thought-provoking conversations, follow other Independent readers and see their replies