Nicola Sturgeon: 'Difficult' Theresa May will struggle in Brexit talks
'You literally go into a one-to-one with her and it's like she's reading from a script than having a conversation'
Lucy Pasha-Robinson
Wednesday 07 June 2017 16:30 Comments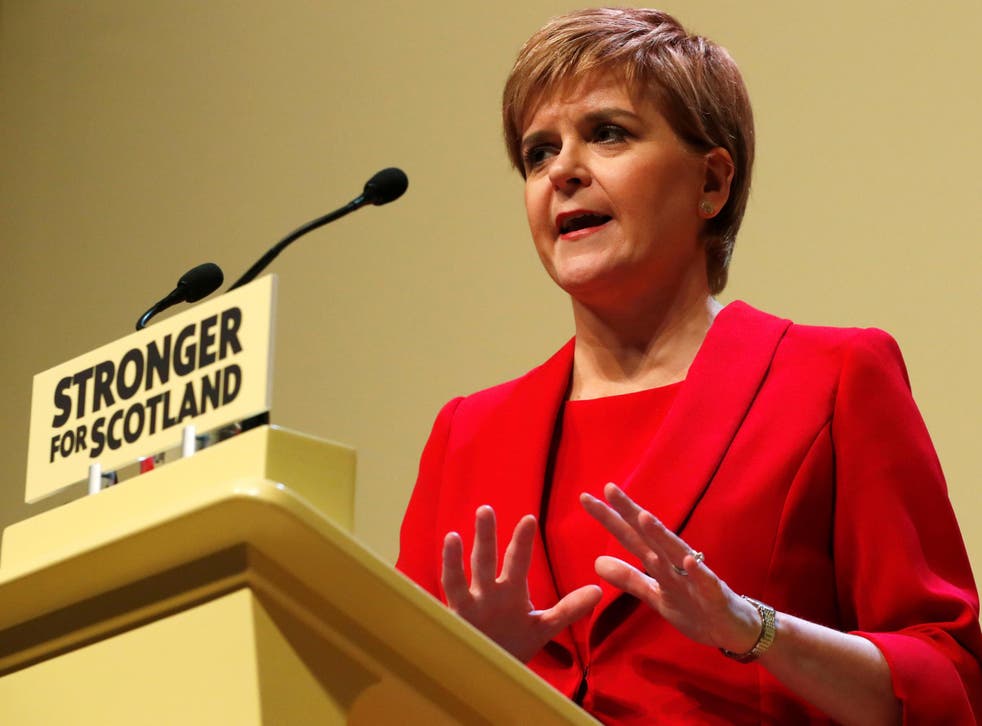 Nicola Sturgeon has claimed Theresa May's "difficult" character will lead her to struggle in Brexit negotiations.
Scotland's first minister said the Prime Minister was a "very difficult person to establish rapport with" but that she didn't know her well enough to know "whether I like her or not."
The SNP leader also claimed Ms May sounded like she was "reading from a script" in one-on-one conversations with her, a frustration she claimed the public was now starting to witness in Ms May's communications.
"You literally go into a one-to-one with her and it's like she's reading from a script than having a conversation," she told The Guardian.
"Now OK, we're miles apart politically but then so too were David Cameron and I, but we still managed to find a way of working that respected each other's positions. We found a way of being civil."
She also said she believed Ms May would come out of Thursday's election "weakened", regardless of the result. A YouGov polling model released on Monday showed Ms May as on course to fall 21 seats short of a majority.
UK General Election 2017

Show all 47
"I think almost regardless of the outcome, she is going to come out of this election weakened. I can't believe that she's doing anything other right now than wishing she hadn't called the election in the first place," she said.
Ms Sturgeon also voiced renewed scepticism about Ms May's two-year timetable to withdraw Britain from the EU.
She said she would be prepared to hold a second referendum "when the Brexit deal is done".
"Theresa May has said explicitly – and I readily concede there's a lot of scepticism about this – but she has said that that will be before the UK exits in spring 2019. Which is why I have talked in that timeframe," she said.
"If it takes longer than that, then it will be longer than that before we are at the end of the Brexit process."
It comes just days after Ms Sturgeon said she would be open to forming a "progressive alternative" to the Conservatives with left-leaning parties if the election delivers a hung Parliament.
She said she could work with Jeremy Corbyn on an "issue-by-issue" basis if Labour emerged the largest party in a hung parliament.
Register for free to continue reading
Registration is a free and easy way to support our truly independent journalism
By registering, you will also enjoy limited access to Premium articles, exclusive newsletters, commenting, and virtual events with our leading journalists
Already have an account? sign in
Join our new commenting forum
Join thought-provoking conversations, follow other Independent readers and see their replies