Nigel Farage accused of hypocrisy over vote against EU law that could have helped British steel
The Ukip leader claimed this week that EU membership was a major factor behind the 'massacre' of Britain's manufacturing sector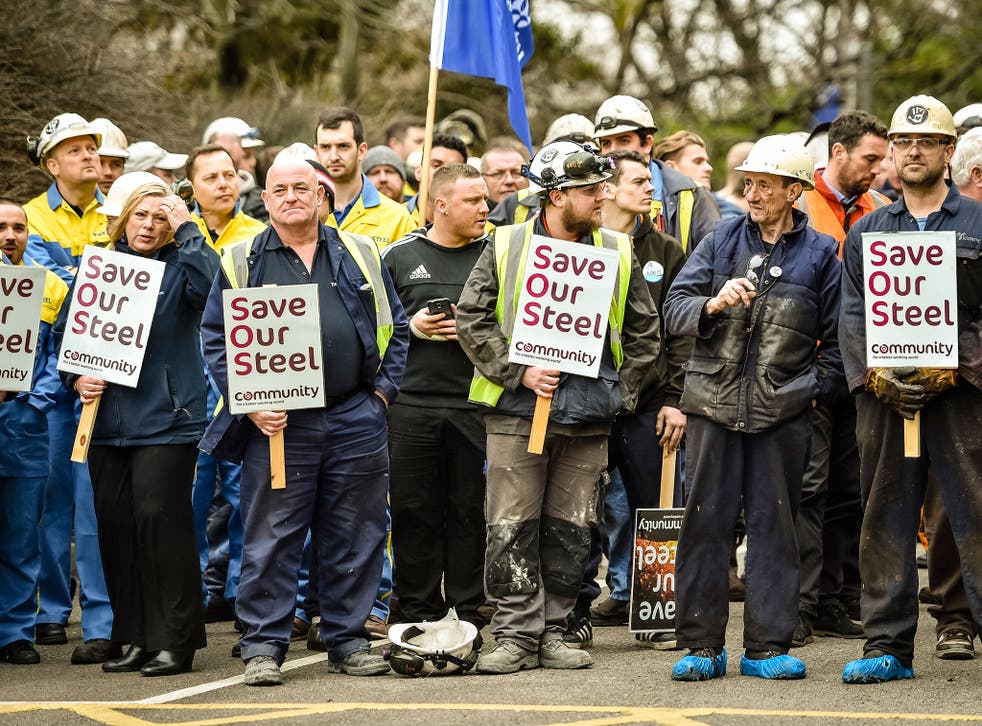 Nigel Farage has been accused of a "staggering level of hypocrisy" over Britain's steel crisis after it has emerged he and other Ukip MEPs voted against an EU move that it is claimed could have helped protect the steel industry from cheap Chinese imports.
The Ukip leader claimed this week that if voters decided to remain in Europe in this summer's referendum, it would spell the "end of the steel industry in this country".
He also said EU membership was a major factor behind the "massacre" of Britain's manufacturing sector and that a Brexit vote on 23 June would give British steel "a fighting chance".
But voting records from the European Parliament show that Mr Farage and other Ukip MEPs voted against a move to reform EU trade defence rules in 2014.
On 5 February that year, Mr Farage was among a handful of MEPs who voted against a Labour group amendment to European Commission trade reforms. It is claimed the amendment could have resulted in higher anti-dumping measures for steel.
Sajid Javid meets with steelworkers in Port Talbot
Mr Farage and a number of Ukip MEPs also voted against another amendment to give trade unions the ability to request anti-dumping investigations, which ended up being carried with a cross-party majority.
But despite being adopted by the European Parliament, the reforms were blocked by a group of 14 EU countries including Britain, at the EU Council.
Mr Farage did not take part in a vote in the European Parliament on the overall legislative resolutions on 16 April, 2014, while other Ukip MEPs abstained.
Jude Kirton-Darling, Labour MEP for the North East, which is still reeling after the closure of the Redcar steelworks, said: "This a staggering level of hypocrisy by Mr Farage when he is putting the blame for the steel at the door of the EU after he voted against these measures when they came before the European Parliament."
A spokesman for Ukip said: "As a point of principle, Ukip does not vote in favour of the EU doing things on our behalf."
He added: "Labour should be ashamed of constantly pushing up the price of energy, via driving the climate change agenda and the Climate Change Act."

Join our new commenting forum
Join thought-provoking conversations, follow other Independent readers and see their replies