Nigel Farage says he is 'thrilled we're past the point of no return'
His comments came hours after Theresa May confirmed that Article 50 had been triggered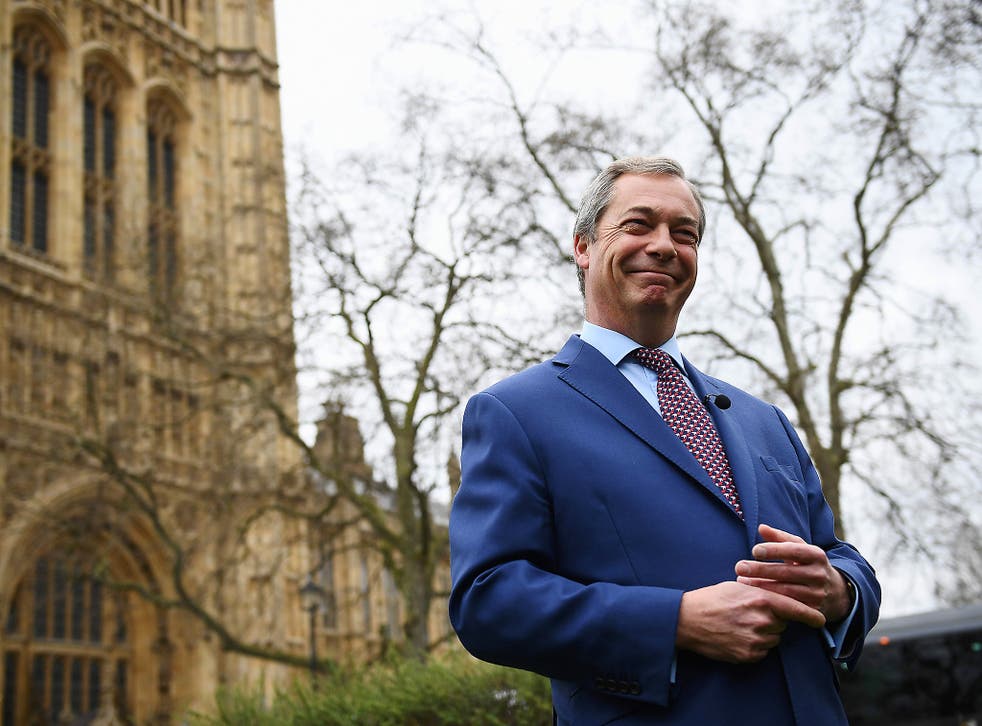 Nigel Farage has said he is "thrilled" that Britain has now triggered Article 50.
The former Ukip leader and committed Eurosceptic said he was going to "go for a pint of something" to celebrate Britain's now inevitable departure from the bloc.
His comments came hours after Theresa May confirmed that Article 50 of the Treaty on the European Union had been triggered, starting the formal two-year process of the UK's secession.
Asked by the BBC how he was feeling about the development, he said: "Thrilled, because I know that at 12.30 today we passed the point of no return.
"There'll be lots of arguments and debates over the next two years but we are leaving, so I couldn't be happier."
There is confusion amongst EU institutions about whether Article 50 is reversible.
The European Parliament has said the treaty clause is reversible on the terms of the EU's choosing, while the European Commission has said it is not reversible – at least unilaterally.
What is certain is that in two years from today – 29 March 2019 – Britain will leave the European Union, unless all EU member states unanimously vote to extend the negotiation period.
This will occur whether a deal has been struck or not, which could lead to the UK crashing out of the bloc on World Trade Organisation rules.
Mr Farage stepped down as Ukip leader last year after the referendum to be replaced first by Diane James and then by Paul Nuttall.
He still leads Ukip's group of MEPs in the European Parliament, however, and remains a member of the EU institution.
Register for free to continue reading
Registration is a free and easy way to support our truly independent journalism
By registering, you will also enjoy limited access to Premium articles, exclusive newsletters, commenting, and virtual events with our leading journalists
Already have an account? sign in
Register for free to continue reading
Registration is a free and easy way to support our truly independent journalism
By registering, you will also enjoy limited access to Premium articles, exclusive newsletters, commenting, and virtual events with our leading journalists
Already have an account? sign in
Join our new commenting forum
Join thought-provoking conversations, follow other Independent readers and see their replies