'Nigel Farage has been rejected by voters seven times and should step aside' - has Godfrey Bloom spoken sense for the first time?
Former Ukip MEP claims the electorate like Ukip but not the party's leader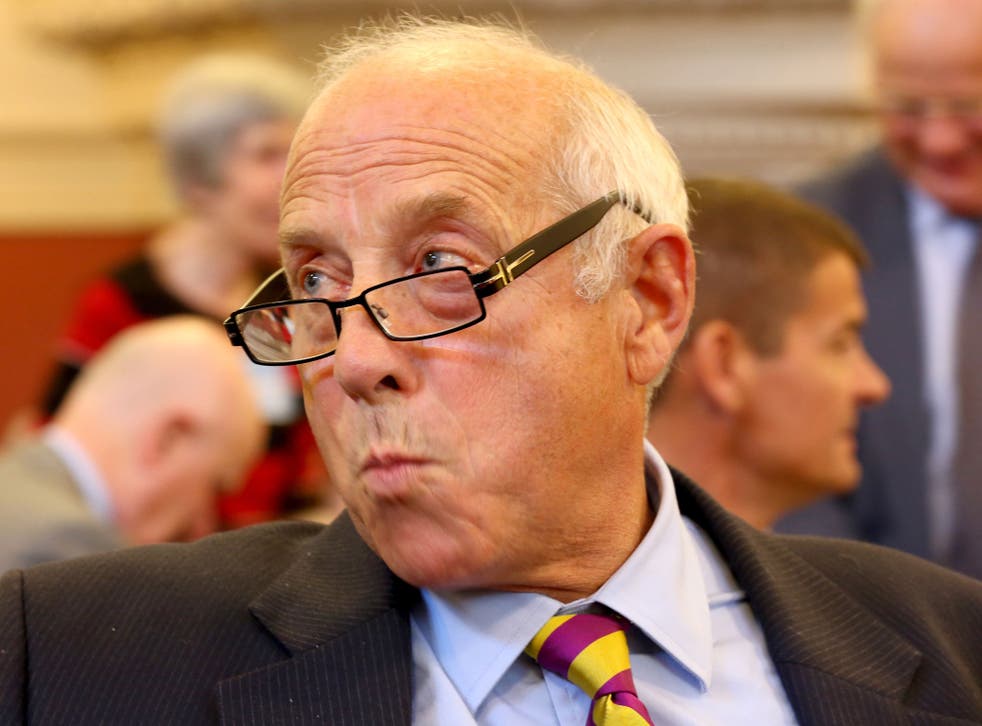 Godfrey Bloom has made a name for himself over his colourful choice of words and his controversial views.
The former Ukip MEP, who quit the party because it had become too "politically correct," made headlines after calling women "sluts" and complaining about international aid being sent to "Bongo Bongo Land" two years ago.
But the latest comments from the former Ukip MEP appear to make complete sense. Any party with a leader who has failed to be elected as an MP after seven attempts would be "absurd," he explains.
There is only one person who matches that description: Nigel Farage. Until two months ago, Mr Farage agreed with Mr Bloom's view.
"What credibility would Ukip have in the Commons if others had to enunciate party policy in Parliament and the party leader was only allowed in as a guest?" he wrote in his memoirs as recently as March.
But since he stood down as leader on the same day he failed to win the South Thanet constituency - insisting he was "a man of his word" - he withdrew his resignation and is back at the helm of Ukip - much to the annoyance and frustration of some of his senior colleagues.
The problem with that decision, according to Mr Bloom, is that voters "like Ukip but not the leader".
Writing for the Huffington Post, Mr Bloom said: "The dilemma the party faces is having a completely autocratic, charismatic and flamboyant leader who is loved at conference but is not popular with the electorate.
"In any other party a leader who has been personally rejected by the electorate seven times would be unthinkable, absurd perhaps.
"The Ukip spin doctors are now posting the bizarre message that this leader, who has failed to enter Westminster almost to an extent the Guinness Book of Records have expressed an interest, is the "best communicator in British politics".
"Yet in Thanet the voters elected a Ukip-dominated council, whilst in the same ballot booth rejected the party leader. What the electorate appear to be saying is we like Ukip but not the leader."
Register for free to continue reading
Registration is a free and easy way to support our truly independent journalism
By registering, you will also enjoy limited access to Premium articles, exclusive newsletters, commenting, and virtual events with our leading journalists
Already have an account? sign in
Register for free to continue reading
Registration is a free and easy way to support our truly independent journalism
By registering, you will also enjoy limited access to Premium articles, exclusive newsletters, commenting, and virtual events with our leading journalists
Already have an account? sign in
Join our new commenting forum
Join thought-provoking conversations, follow other Independent readers and see their replies