Nigel Farage sharing £4million house with female French politician
Laure Ferrari, who is 15 years younger than the former UKIP leader, was photographed taking the bins out at the property in Chelsea
Sunday 05 February 2017 10:02 Comments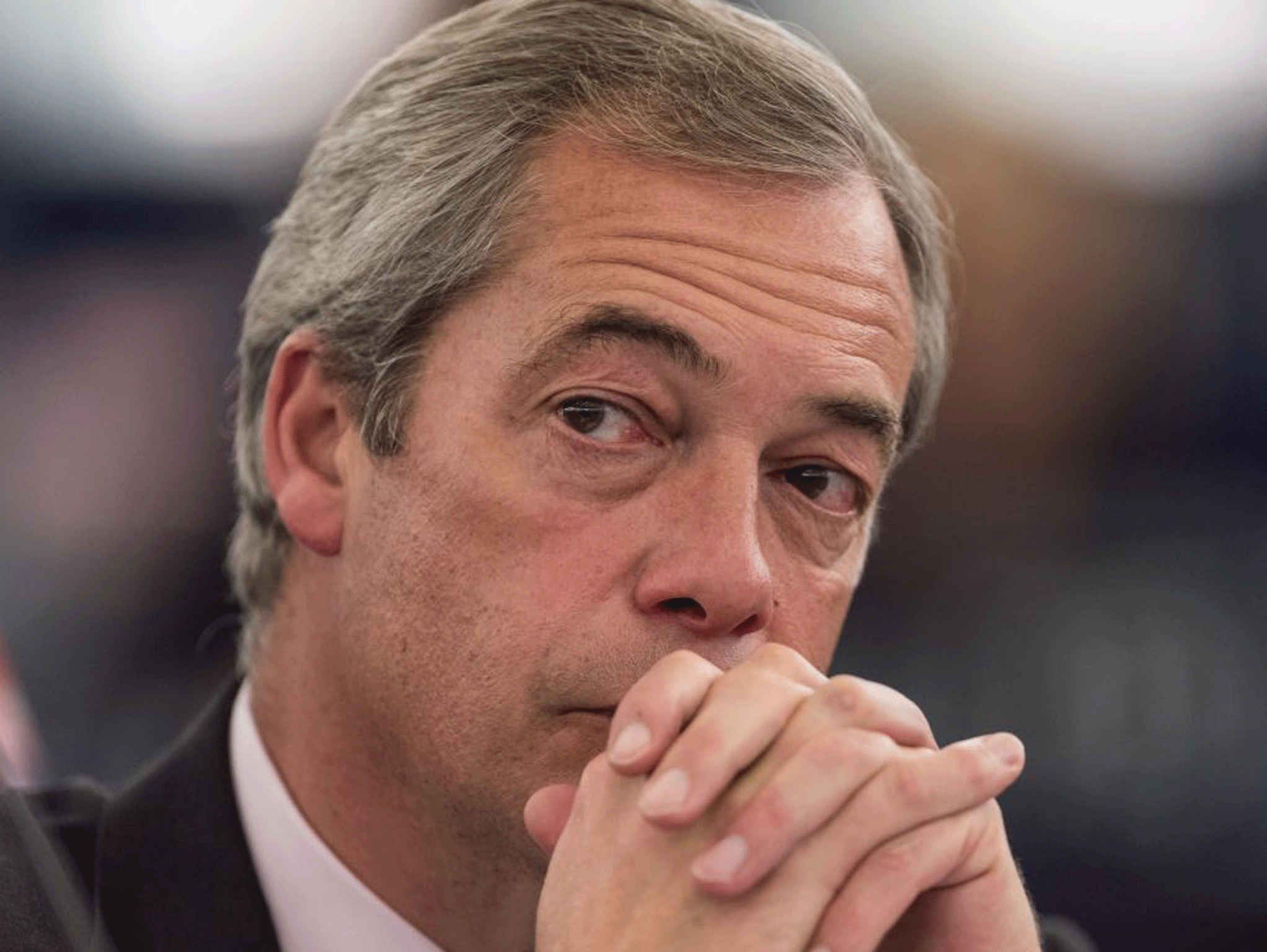 Nigel Farage is sharing a £4million house with a female French politician.
Laure Ferrari, 37, is 15 years younger than the former UKIP leader and was photographed taking the bins out at the property in Chelsea.
Mr Farage confirmed Ms Ferrari was staying at his house but denied any suggestion of an affair, describing the idea as "crackers".
Ms Ferrari is the head of the Institute for Direct Democracy in Europe (IDDE), a Eurosceptic think tank, which is accused of illegally diverting public money to UKIP.
The party is currently under investigation for apparently receiving a total of £400,000 in donations from the think tank and a political alliance ahead of the General Election and the Brexit referendum.
Mr Farage said he was helping Ms Ferrari out because she needed accommodation and has nowhere else to stay.
"She is someone I have worked with and known well for a long time who wanted somewhere to stay for a week that wouldn't cost her any money. It's a working relationship," he told The Mail on Sunday.
Ms Ferrari met Mr Farage a decade ago while working as a waitress in Strasbourg and he helped her get her first job at the European Parliament.
She was forced to move out of her flat after her think tank's funding was stopped and has turned to Mr Farage for help.
"I have no trustworthy friends in London who could have hosted me. I asked and he accepted. He is just trying to be helpful," she told The Mail on Sunday.
UK news in pictures

Show all 50
Last month Mr Farage said he spent most week nights at a "bachelor pad" but denied he had split from his wife.
There was no immediate response from Mr Farage for a request to comment from the Press Association.
Register for free to continue reading
Registration is a free and easy way to support our truly independent journalism
By registering, you will also enjoy limited access to Premium articles, exclusive newsletters, commenting, and virtual events with our leading journalists
Already have an account? sign in
Join our new commenting forum
Join thought-provoking conversations, follow other Independent readers and see their replies