Nigel Farage claims migrant sex attacks will be 'nuclear bomb' of EU referendum campaign
Brexit campaigner raises concerns over safety for women as an issue for voters to consider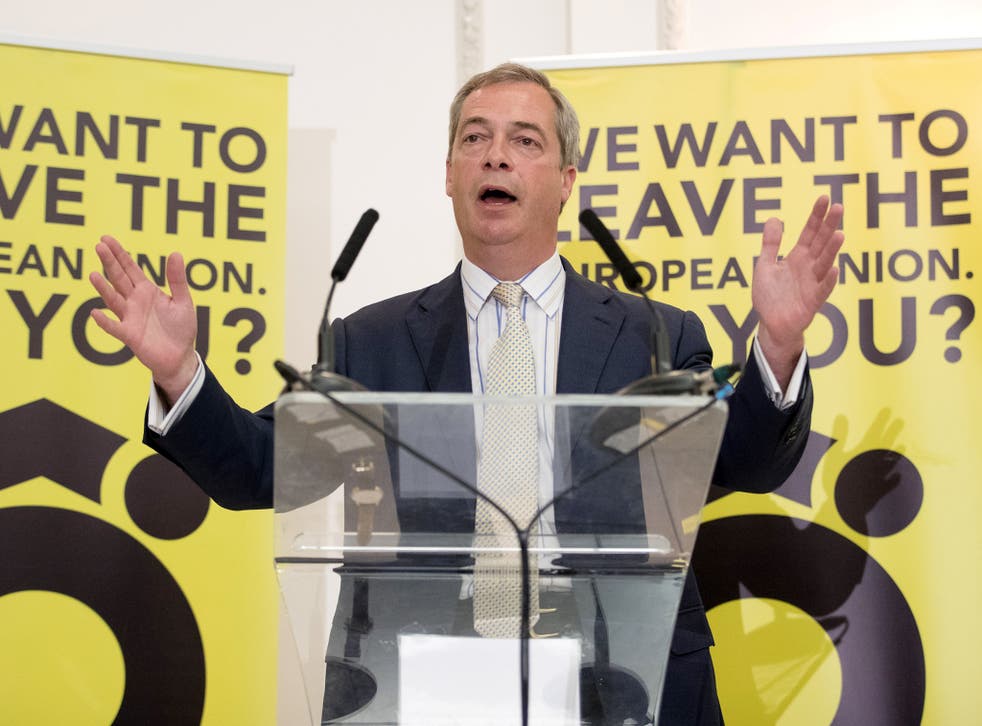 Nigel Farage has been widely comdemned after stating that the possibility of migrant sex attacks on women will be the "nuclear bomb" of the EU referendum campaign.
The Brexit campaigner raised concerns over safety for women as an issue for voters to consider.
He also called the Prime Minister "Dishonest Dave" and said the Conservative Party leader's integrity was being questioned.
Britain's rising immigrant stars

Show all 8
In a live ITV programme on Tuesday, Mr Farage will take questions from a studio audience to discuss the referendum. David Cameron will also appear.
Mr Farage made headlines during the general election campaign last year when, during a TV debate, he claimed the cost of drugs for foreign HIV patients should instead be spent on cancer drugs for deserving Britons.
"The nuclear bomb this time would be about Cologne," he told the Sunday Telegraph.
In January, reports emerged of allegations that hundreds of women were groped, robbed and intimated at the German city's central station on New Year's Eve.
"There are some very big cultural issues," Mr Farage said.
Asked whether mass sex attacks such as those in Cologne could occur in the UK, he said: "It depends if they get EU passports. It depends if we vote for Brexit or not. It is an issue."
Mr Farage also said that voters believe the Prime Minister did not keep his promises to cut migration and renegotiate the UK's terms of membership of the EU.
He said: "He is 'Dishonest Dave'. The honesty and straightforwardness of the Prime Minister are now being questioned."
The comments provoked an immediate backlash with Liberal Democrat President Sal Brinton saying: "Nigel Farage's comments are disgraceful. He has sunk to new depths in his scaremongering with these remarks which are completely unacceptable. The debate about whether Britain is better off in Europe is hugely important and should be based on the facts, not shameful attempts to stir up hatred and fear with smears like this.
"It is disgusting to see a politician make comments like this. He must withdraw these remarks and apologise."
And Ryan Coetzee, director of strategy for the Britain Stronger in Europe campaign, said the comments were disgraceful.
Press Association
Join our new commenting forum
Join thought-provoking conversations, follow other Independent readers and see their replies