Nigel Farage: Ukip leader confirms he'll contest Thanet South seat for general election
Party members will have to approve Farage, but it's unlikely he will not be selected
Oliver Wright
Friday 15 August 2014 14:36 Comments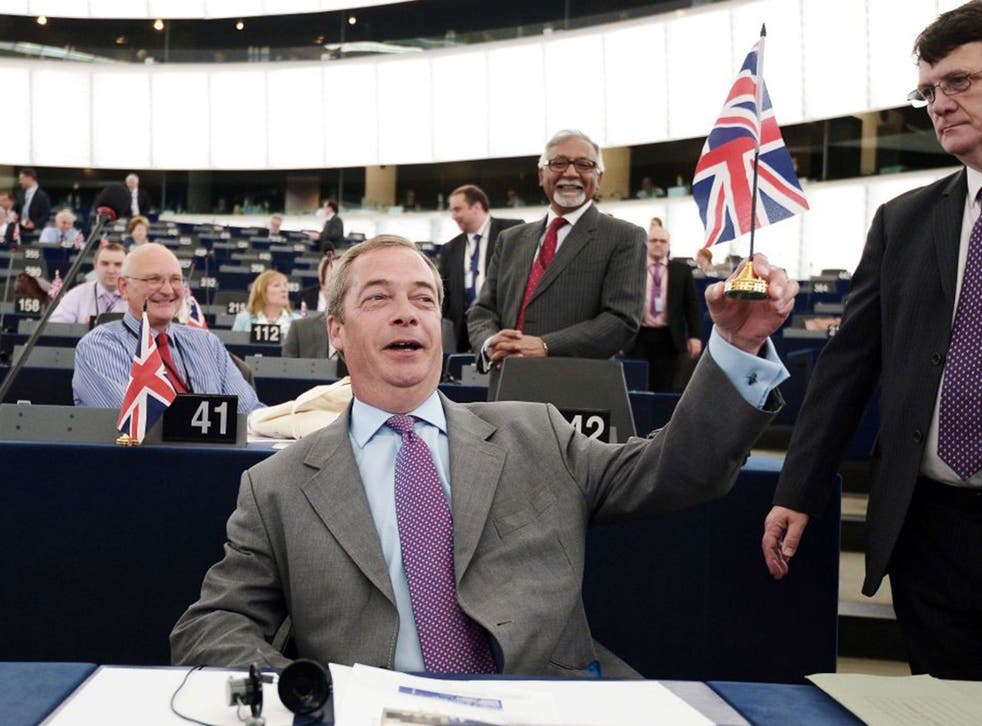 Nigel Farage has confirmed that he will put his name forward to stand as Ukip's candidate in Thanet South – one of his party's key targets at next year's General Election.
Mr Farage made the announcement in his column for today's Independent confirming recent speculation that he would throw his hat into the ring.
He will have to get the approval of the local party, and while Mr Farage said it was far from a foregone conclusion that he would be selected, in all likelihood it will be.
"I have thrown my hat in the ring," he writes. "But so have others, including a top-class barrister and friend of mine.
"It may seem silly to some that the leader of a party would have to go through the process of being approved and selected but, I assure you, rank means nothing in Ukip.
"The situation is that there will be a hustings in the constituency the week after next at which the branch will decide who they wish to represent them.
"Of course I think I stand a good chance of winning. I have fought the seat before and it is in my home county of Kent and an area I have represented in the European Parliament since 1999. But with Ukip members, nothing is ever for certain. And that's just fine by me."
Mr Farage stood in the constituency in the general election of 2005, when he came fourth, but his party's electoral prospects have been transformed out of recognition since then.
Ukip topped the poll in this year's European elections, with Kent among the southern and eastern English counties where it performed particularly strongly. The anti-EU party has also won a string of local council seats in Kent.
A survey last month by Lord Ashcroft, the Tory millionaire, suggested Ukip was on course to capture Thanet South from the Conservatives at the election. He also said the party could win the Essex seat of Thurrock and come second in Great Yarmouth in Norfolk.
The three seats have large numbers of older, white, working-class voters who are widely seen as most receptive to Ukip's message.
The current Thanet South MP, Laura Sandys, who is stepping down at the election for personal reasons, is an enthusiastic pro-European. In anticipation of Mr Farage's likely candidacy, the Tories have selected a former Ukip activist to contest the seat.
Register for free to continue reading
Registration is a free and easy way to support our truly independent journalism
By registering, you will also enjoy limited access to Premium articles, exclusive newsletters, commenting, and virtual events with our leading journalists
Already have an account? sign in
Join our new commenting forum
Join thought-provoking conversations, follow other Independent readers and see their replies