Nigel Farage: NHS might have to be replaced by private health insurance
Farage: 'There is no question that healthcare provision is going to have to be very much greater in 10 years than it is today, with an ageing population, and we're going to have to find ways to do it'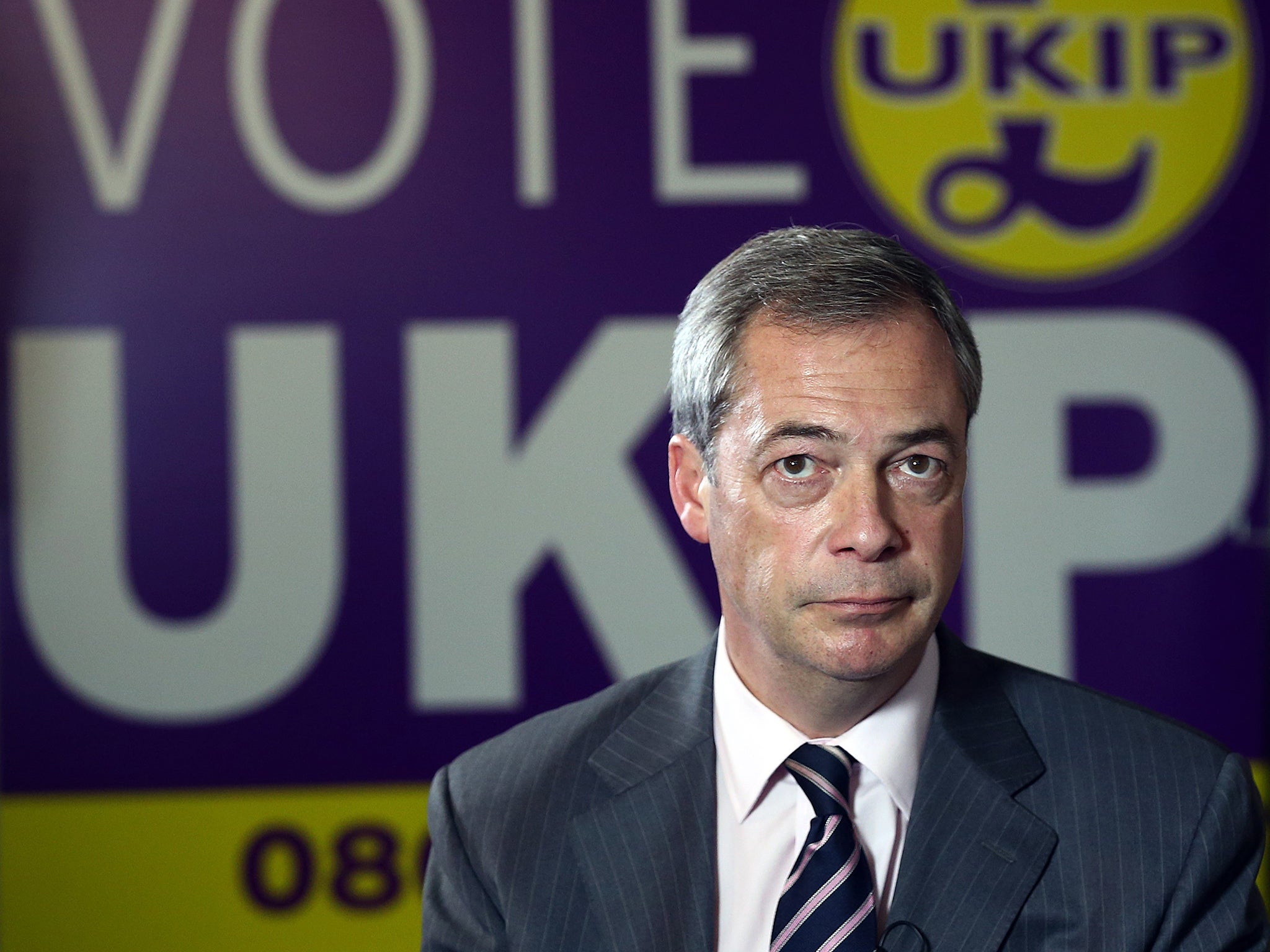 Nigel Farage has suggested that the NHS might have to be replaced by a system of private health insurance within 10 years.
The Ukip leader was forced to back down and declare his party's support for a state-funded health service last November after a film emerged of him backing a switch to an insurance system. After Labour claimed that Ukip would privatise the NHS, he admitted he had not carried his Ukip colleagues with him.
Now Mr Farage has revived the idea, saying his party will have to "return" to it after the May general election. In a BBC Radio 4 interview to be broadcast today, he said: "I triggered a debate within Ukip that was outright rejected by my colleagues, so I have to accept that. As time goes on, this is a debate that we're all going to have to return to."
Nigel Farage cannot guarantee NHS pledge
Mr Farage said he would resign as Ukip leader if Britain voted to stay in the EU in a referendum. He said: "The loss of a referendum means curtains for Nigel and it means curtains for the current crowd here in head office. But do these ideas die and go away? No, I doubt it."
His latest remarks on health will worry modernisers inside Ukip, who want to broaden the party's appeal and are worried that such free thinking alienates some voters.
Opposing protesters flock to parliament on would be date of Brexit
Show all 30
The leaked film recording showed Mr Farage telling Ukip supporters in 2012: "I think we are going to have to move to an insurance-based system of healthcare. Frankly, I would feel more comfortable that my money would return value if I was able to do that through the marketplace of an insurance company, than just us trustingly giving £100bn a year to central government and expecting them to organise the healthcare service from cradle to grave for us."
Later Mr Farage used his column in The Independent to insist that his party supports a state-funded NHS free at the point of use. He said: "I don't want to hand faceless private-sector companies control of our health service. We've now have two successive governments who have done that and it is clear that it doesn't work."
Louise Bours, Ukip's health spokesman and an MEP, said: "What people have to realise about Ukip is that we are much more democratic than other parties. Nigel is entitled to his opinion and others are entitled to theirs, we don't whip people into all thinking the same thing, like the establishment parties.
"As he has said before, he raised the idea for discussion a while ago, the party discussed at and rejected it.I am certain that if the party discuss it again, we will reject it again. The vast majority of Ukip members, the British public and I will always favour a state funded NHS."
Join our commenting forum
Join thought-provoking conversations, follow other Independent readers and see their replies