Nigel Farage's archbishop bashing leads to social media campaign backing 'negative' Justin Welby
'I am an atheist. I don't 'do' Archbishops. Justin Welby seems to me a better human than Nigel Farage could ever imagine being'
Siobhan Fenton
Social Affairs Correspondent
Tuesday 27 December 2016 17:07 Comments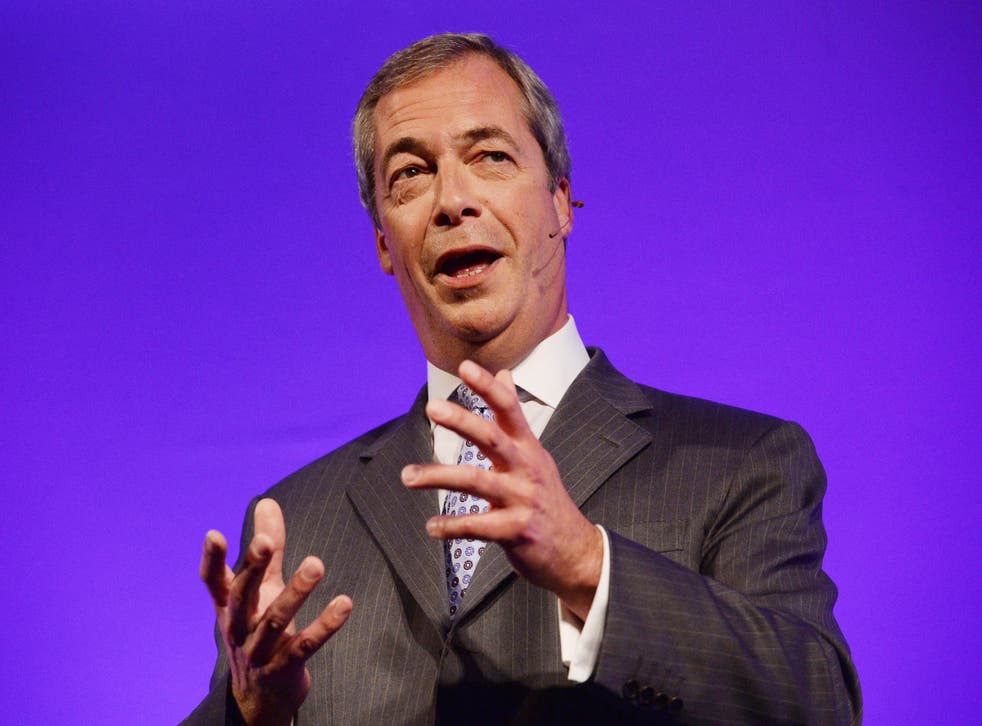 A social media campaign has been launched to support Archbishop Justin Welby after Nigel Farage attacked his Christmas message. Archbishop Welby, who is the most senior bishop in the Church of England, took to Twitter on Christmas day to share his prayer for the day.
He posted: "Jesus came to us homeless and in a manger. This Christmas, please pray with me for the poor, hungry and homeless, here and abroad."
While many followers welcomed his message and thanked him for sharing it, the Archbishop's comments drew sharp criticism from Mr Farage. He tweeted: "Merry Christmas! Ignore all negative messages from the Archbishop of Canterbury and have a great day!"
In response to the exchange, users of the social media site have been sharing their support of Archbishop Welby; tweeting their well wishes with the hashtag #ImWithJustinWelby
Nigel Farage responds to Brendan Cox criticism after Berlin attack
Matt Key tweeted: "Nigel Farage clearly doesn't understand the word 'negative' (among other things...). ImWithJustinWelby ImWithJesus"
David Mackenzie Mills tweeted: "Ignore those comments by Nigel Farage. Have a thought provoking year in solidarity with those who really need our attention."
Others tweeted that they weren't religious believers personally but still wanted to show their support for the Archbishop's message. Adrian Littlejohn tweeted: "I am an atheist. I don't 'do' Archbishops. ImWithJustinWelby Seems to me a better human than Nigel Farage could ever imagine being."
Mr Farage lead the party between 2006 and 2009, before briefly steeping down and returning to the position in 2010, where he remained until this summer. He was replaced by Paul Nuttall as Ukip leader following the success of the Leave campaign in the Brexit referendum.
A few days prior to his comments directed at the Archbishop, Mr Farage also came under scrutiny for making comments about murdered MP Jo Cox, directed at her widower Brendan, which were perceived as being insensitive and inflammatory.
Register for free to continue reading
Registration is a free and easy way to support our truly independent journalism
By registering, you will also enjoy limited access to Premium articles, exclusive newsletters, commenting, and virtual events with our leading journalists
Already have an account? sign in
Join our new commenting forum
Join thought-provoking conversations, follow other Independent readers and see their replies