Nigel Farage says some areas of Brussels are 'no-go zones for young women'
The Ukip leader links rising sexual attacks with the refugee crisis, saying 'we have to stand up for our values' 
Adam Withnall
Friday 08 January 2016 10:32 Comments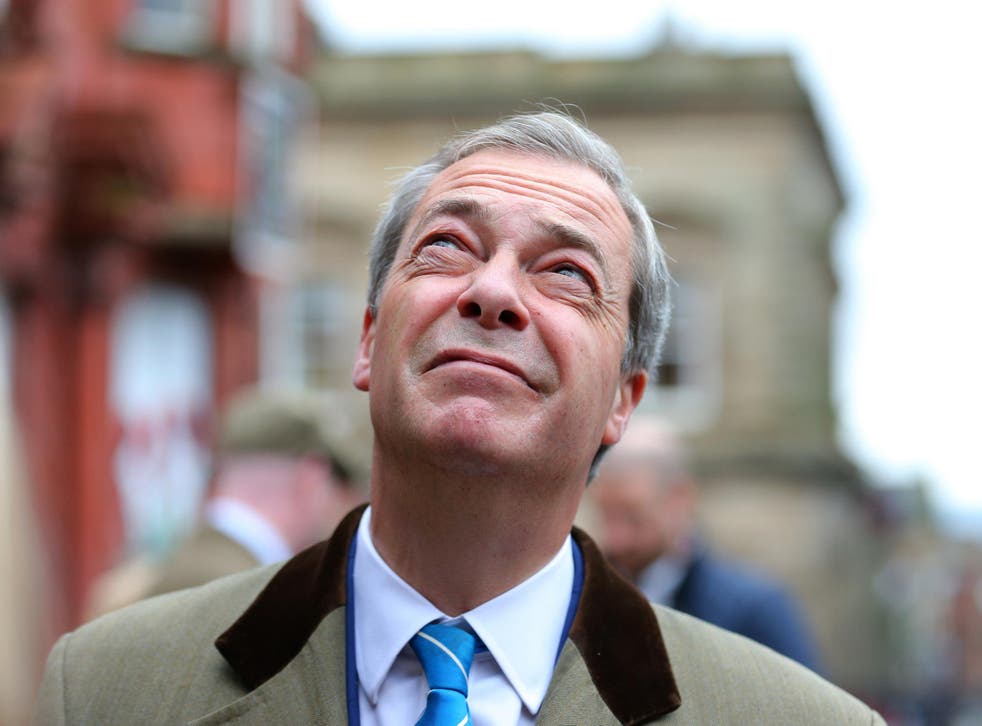 Nigel Farage says some areas of Brussels have become "no-go zones for young women", linking an apparent rise in sexual harassment and attacks to the refugee crisis.
The Ukip leader was speaking on LBC radio in the wake of a shocking spate of sexual violence on New Year's Day in Germany, particularly in Cologne where scores of women were groped and at least one raped.
But for some listeners, the comments were dangerously close to the risible views of US presidential hopeful Donald Trump, who suggested some parts of London were so radicalised that "police are afraid for their lives".
"I've been working in Brussels for 17 years, and there are sections of Brussels now that for a young woman are effectively no-go zones," Mr Farage said.
The Ukip leader said his PA had been told to "cover up" by a group of people on the streets of the Belgian capital, interpreting this as "saying she should wear a headscarf or niqab or whatever it is".
He said: "I've seen it myself walking in downtown Brussels at night, women just accosted again and again, and that's become a feature of life in Brussels."
Linking the perceived phenomenon to the refugee crisis, Mr Farage described Germany's welcoming stance as "the biggest post-war policy error of any European country".
He said too many of the more than a million people settling in Germany in the past year "don't even appear to be grateful for people giving them a new place to live".
"What do we do about this? We're going to have to be very tough in terms of law and order, and standing up for what we consider to be correct values," he said.
James Brown, an aid worker based in Brussels, said Mr Farage was "just scaremongering à la Trump". "As someone living in Brussels, I can say, quite frankly, that this is rubbish."
Earlier, a leaked police report described the chaotic scene on New Year's Eve in Cologne, with thousands of men - mostly of a migrant background - taking to the streets.
Register for free to continue reading
Registration is a free and easy way to support our truly independent journalism
By registering, you will also enjoy limited access to Premium articles, exclusive newsletters, commenting, and virtual events with our leading journalists
Already have an account? sign in
Join our new commenting forum
Join thought-provoking conversations, follow other Independent readers and see their replies