Nigel Farage will not be 'third person' in Theresa May and Donald Trump's dealings, says Downing Street
The Ukip leader became the first British politician to meet the US President-elect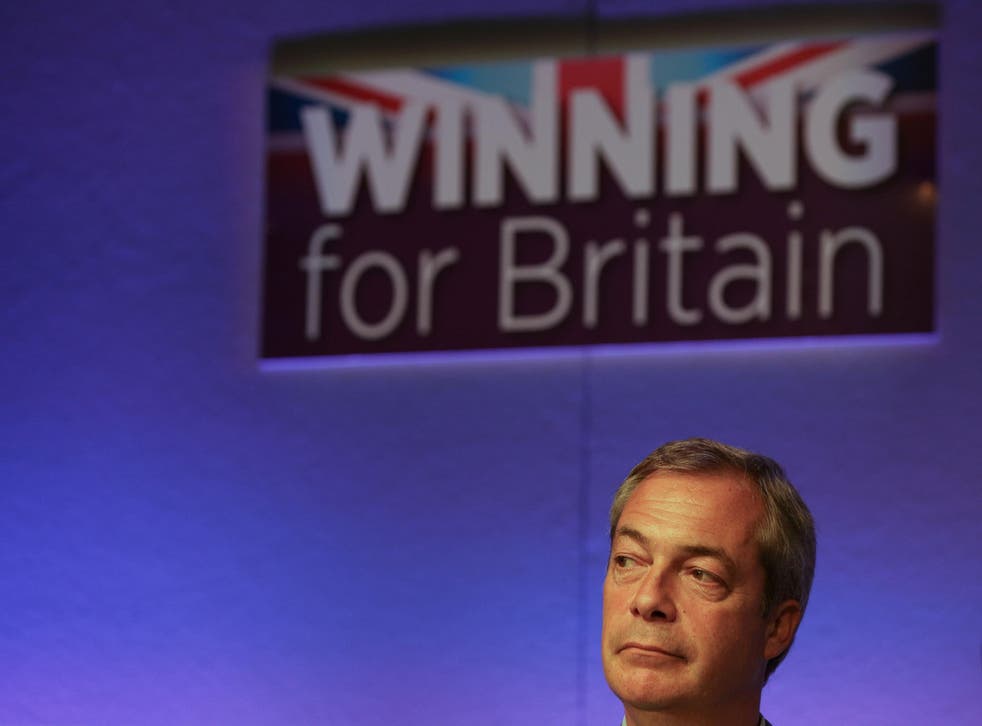 Downing Street has slapped down Nigel Farage after his visit to see Donald Trump, by declaring there will be no "third person" in the Prime Minister's relationship with the President-elect.
After Mr Farage became the first British politician to meet Mr Trump, a No 10 spokeswoman said the US leader told Theresa May he wanted their relationship to be akin to Ronald Reagan and Margaret Thatcher's.
The spokeswoman added: "I don't remember there being any third person in that relationship."
The remark also has echoes of Princess Diana's famous complaint that Camilla Parker-Bowles was a third person in her "crowded" marriage with the Prince of Wales.
The put-down came after an ecstatic Mr Farage appeared in pictures with Mr Trump following their meeting in New York and then did television interviews telling Ms May it was time to "mend some fences" with the US leader.
It also followed claims, not denied by Mr Farage, that he had spoken with ministers about serving as intermediary to try and improve relations with the new US leader.
But Ms May's official spokeswoman said the Government already has "well-established" channels of communication with Mr Trump's team.
Nigel Farage the first UK politician to meet Trump since election
She pointed out that in their phone conversation the President-elect had invited the Prime Minister to Washington and voiced hopes of a Reagan/Thatcher-style relationship, which had no "third person".
Princess Diana complained in 1995 that in her marriage with Prince Charles there were "three of us" and so it was "a bit crowded".
The No 10 spokeswoman also joked that there was no need for Mr Farage to inform Downing Street of what happened in the meeting because he had already undertaken so many interviews on its content.
After spending more than an hour with the President-elect, the interim Ukip leader urged Ms May to stop running him down and instead use his closeness to Mr Trump to "put the national interest first".
Donald Trump: Is the President-elect already breaking campaign promises?
The Ukip man said: "The problem is that No 10 keep on putting out press statements saying that I'm irrelevant.
"I would have thought that in the national interest I might just be able to broker a coming together of these parties that don't know each other at all."
Nigel Farage's most controversial moments

Show all 12
Downing Street insisted the outgoing Ukip chief would have no role in the Government's dealings with the incoming US administration, but Tory peer and former trade envoy Lord Marland said Mr Farage could be used as a "salesman".
The view was in marked contrast to prominent Tory Crispin Blunt who insisted "there is no need for Nigel", while former Tory leader Iain Duncan Smith added: "Nigel Farage is just trying to get attention. This is an ego trip – not a diplomatic one."
Register for free to continue reading
Registration is a free and easy way to support our truly independent journalism
By registering, you will also enjoy limited access to Premium articles, exclusive newsletters, commenting, and virtual events with our leading journalists
Already have an account? sign in
Register for free to continue reading
Registration is a free and easy way to support our truly independent journalism
By registering, you will also enjoy limited access to Premium articles, exclusive newsletters, commenting, and virtual events with our leading journalists
Already have an account? sign in
Join our new commenting forum
Join thought-provoking conversations, follow other Independent readers and see their replies