Nigel Farage calls for Ukip's only MP Douglas Carswell to be ejected from party
The former Ukip leader said the MP had 'sought to split and divide Ukip in every way imaginable' and said there was 'little future' for Mr Carswell in the party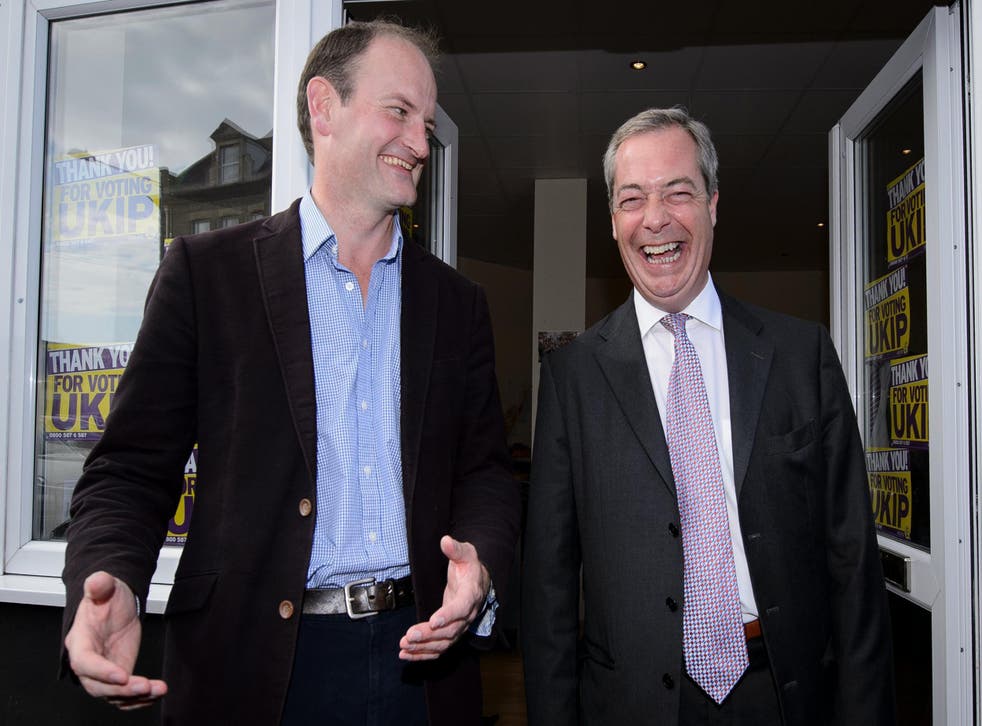 Nigel Farage has called for Ukip's only MP to be thrown out of the party because he is actively attempting to damage it.
The former party leader stepped up his attacks on Douglas Carswell as the row intensified over claims about the Clacton MP's role in blocking a knighthood bid for the MEP.
While the pair have experienced a long-running private feud, in an article for the Daily Telegraph, Mr Farage said his colleague had "sought to split and divide Ukip in every way imaginable" since he defected from the Conservatives in 2014 and became Ukip's first MP in the Commons.
Mr Farage added: "As a party, how can we let a man represent us in the House of Commons who actively and transparently seeks to damage us? I think there is little future for Ukip with him staying inside this party. The time for him to go is now"
Ukip former leader Lord Pearson of Rannoch tried to organise a peerage for Mr Farage but lobbied instead for a knighthood when it became apparent he would have had to quit as an MEP. After the bid was rejected he asked Mr Carswell to approach Government chief whip Gavin Williamson to appeal the decision.
On December 31, the Ukip MP wrote in an email to the peer: "As promised, I did speak to the Government chief whip. Perhaps we might try angling to get Nigel an OBE next time round? For services to headline writers? An MBE, maybe? Let's discuss..."
Mr Carswell said the emails showed "quite clearly I tried my best to make sure he got an honour that reflects his contribution".
Key Faces of UKIP

Show all 11
"If he wants to come and talk to the Ukip Parliamentary Party about it, we are happy to put it on the agenda for Monday's meeting," he told the Press Association.
"I'm delighted where I am. I'm trying to double the size of the Ukip Parliamentary Party at the moment. Unfortunately we didn't manage to do that in Stoke"
"But if he wants to come and talk to the Ukip Parliamentary Party about any concerns he has, very happy to respond. It won't take long, it's just me."
It comes just days after the party suffered electoral defeat at the Stoke-on-Trent Central by-election to Labour's Gareth Snell. Mr Farage had insisted at the party's spring conference in Bolton that the by-election was "fundamental" to Ukip's future. He has since, however, offered renewed support for the party leader Paul Nuttall.
Join our new commenting forum
Join thought-provoking conversations, follow other Independent readers and see their replies