Nigel Farage vows to crack down on Ukip's 'Walter Mitty' candidates following embarrassment of David Silvester gay marriage flooding comments
Kunal Dutta
Tuesday 28 January 2014 01:35 Comments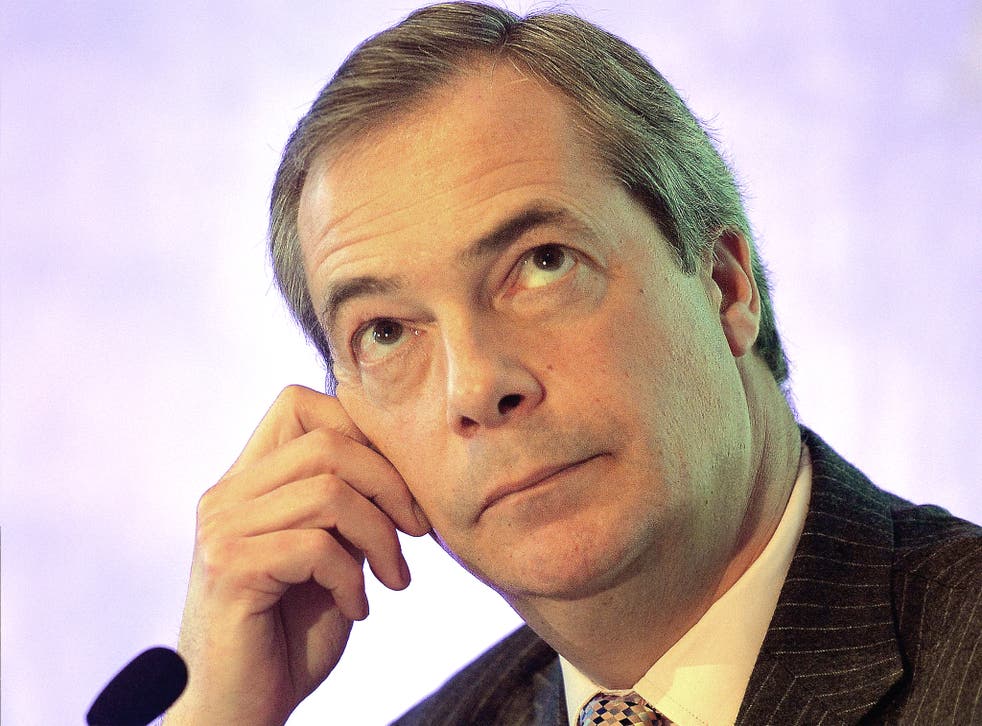 Nigel Farage has vowed to crack-down on Ukip's "Walter Mitty" candidates who jeopardise the party's image as he prepares a campaigning offensive ahead of May's European elections.
The UKIP leader told The Times that he wanted to continue to "professionalise" the party ahead of polling and suggested that some candidates must curb their eccentric views.
The comments appeared to be directed at candidates such as David Silvester who claimed that the recent floods had been God's punishment for new gay marriage laws. The Henley-on-Thames town councillor, 73, said last month Britain had been "beset by storms" since the passage of the new law on gay marriage because Mr Cameron had acted "arrogantly against the Gospel".
Mr Farage told The Times newspaper: "It's very natural that a newish party will attract all sorts of people" and conceded that he had not always been successful at screening out "Walter Mittys seeking a role in politics which, in the end, they will let down not just us but themselves with".
The vow to crack down on such behaviour appears carefully timed to seize momentum on one of the most important electoral years in the party's 21-year history. Forecasts suggest the party will pose serious threat to Labour and the Coalition in May's European elections, with a recent poll in The Independent on Sunday suggesting Mr Farage is better favoured over Ed Miliband and Nick Clegg as party leader. In the interview Mr Farage claimed that a third of Ukip's support now derives from former Labour voters.
Calling for unity, Mr Farage said all party members "must together be campaigning on similar issues". He also revealed that the party will pour money and resources into a search for candidates to field in next year's general election. The most stringent tests he said were "not just about the odd barmy opinion — it's really to try and work out whether these are reliable, steady, solid people".
Register for free to continue reading
Registration is a free and easy way to support our truly independent journalism
By registering, you will also enjoy limited access to Premium articles, exclusive newsletters, commenting, and virtual events with our leading journalists
Already have an account? sign in
Join our new commenting forum
Join thought-provoking conversations, follow other Independent readers and see their replies