No-deal Brexit 'could cost Scotland's economy £12.7bn a year', says Scottish government report
Nicola Sturgeon also says she will decide later this year whether to pursue a second referendum
Ashley Cowburn
Political Correspondent
Monday 15 January 2018 11:36 Comments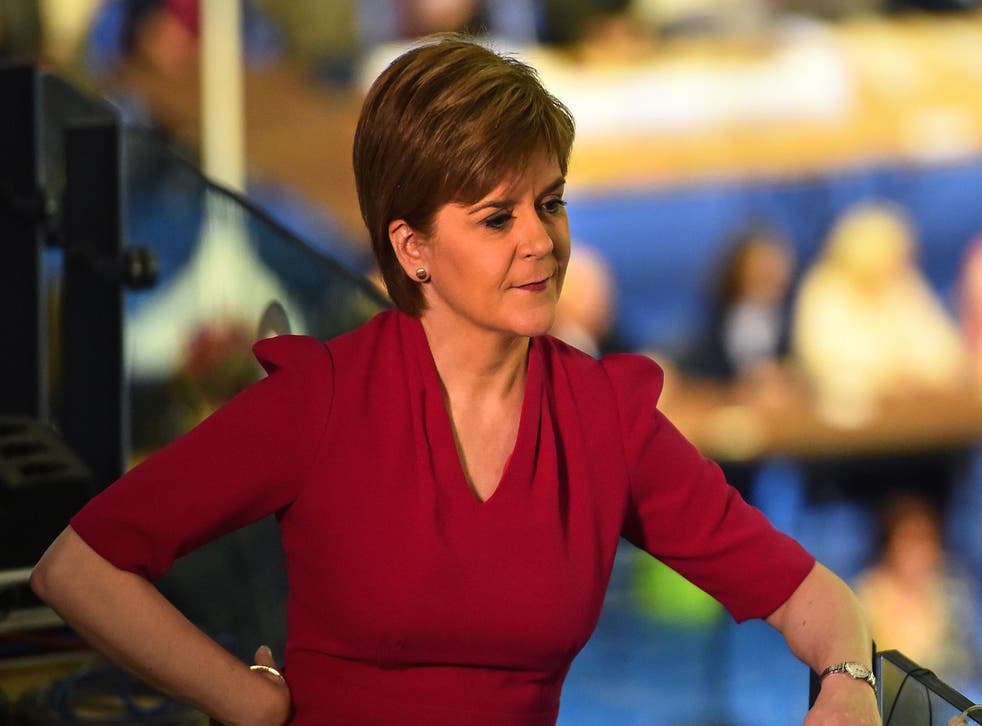 A Scottish government study has warned that leaving the European Union with no deal could leave the country's economy £12.7bn a year worse off by 2030.
Nicola Sturgeon said the analysis by economists will make clear that remaining in the European single market and customs union after leaving the bloc would be the least damaging option for Scotland.
The detailed paper also comes as the SNP and other opposition parties in Westminster ramped up their campaign to prevent a hard Brexit and piled pressure on the Labour leader Jeremy Corbyn to join their cause.
But Theresa May has made it repeatedly clear that the Government will seek to take Britain out of the single market and attempt to pursue a "bespoke" trade deal with the EU27.
The study puts the impact of falling back on World Trade Organisation tariffs at around 8.5 per cent of Scotland's GDP – or equivalent to £2,300 per person. Due to be released on Monday, the report will also probe the impact of three different Brexit outcomes, on GDP, trade and on immigration.
On The Andrew Marr Show, the Scottish First Minister said the report was "clear-eyed" and "hard-headed", adding: "It is an economic model and what it says is that by far the best option for the Scottish economy is to stay in the EU, but short of that the least damaging option is staying in the single market."
Ms Sturgeon also said she would make her judgement in the autumn as to whether to pursue a second referendum, based on the details of the Brexit deal between the UK and EU.
In the months after the EU vote, Ms Sturgeon called for a second referendum on Scottish independence – there had been a "material change" of circumstances in the 2014 vote when pro-union campaigners warned Scots they would lose their EU membership if they voted "Yes".
UK news in pictures

Show all 50
But the SNP leader was forced to scale back her plans for a fresh vote when the party lost 21 of its 56 MPs in the snap Westminster election in June.
Speaking to Andrew Marr on his BBC programme, Ms Sturgeon said: "At that point, what I've said is that we will look at that and determine at that stage if Scotland should then have the right to choose between whatever that new relationship with the UK is going to be or choosing to be an independent country."
When asked if this decision would come between October and the end of 2018, Ms Sturgeon said: "That's when I will be able to look at that and make a judgement about what the next appropriate steps are for Scotland, and I will then report that to the Scottish parliament and to the people of Scotland."
Register for free to continue reading
Registration is a free and easy way to support our truly independent journalism
By registering, you will also enjoy limited access to Premium articles, exclusive newsletters, commenting, and virtual events with our leading journalists
Already have an account? sign in
Join our new commenting forum
Join thought-provoking conversations, follow other Independent readers and see their replies