Norman Baker: Former minister says the UK is becoming a 'one-party state'
Baker warns that Tory policies on unions, BBC and boundary reform are stifling multiparty democracy
Nigel Morris
Tuesday 11 August 2015 14:42 Comments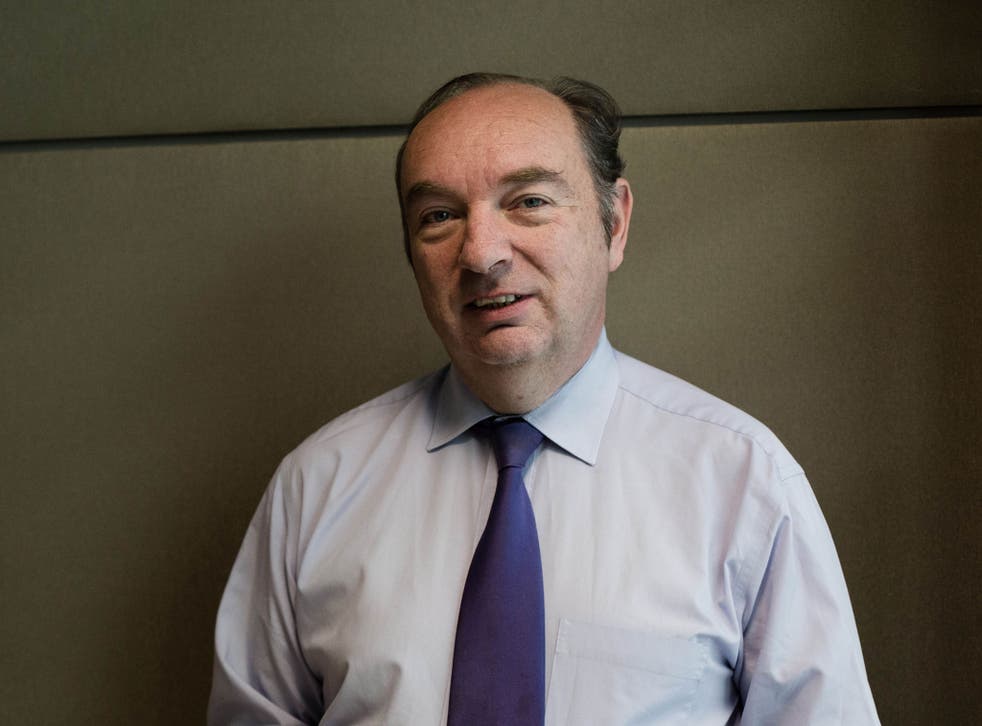 Britain is sleepwalking into a "one-party state" as Labour's collapse combined with Conservative policies on the unions, boundary reform and BBC independence threaten the country's claim to be a functioning democracy, a former minister has warned.
In his first comments on the political landscape since his Liberal Democrat party was "reduced to a pile of rubble" on 7 May, Norman Baker argues that David Cameron's Government is driving through moves to stifle opposition and scrutiny while his opponents are "cowed and aimless".
Writing in The Independent, he says: "Those interested in the continuation of a viable multiparty democracy need to wake up, act, and act together, before it is too late."
Mr Baker, a former transport and Home Office minister, narrowly lost his seat of Lewes, East Sussex, to the Conservatives at the election. He argues that a feuding Labour Party's hopes of winning the next election are a pipedream.
The Conservative presence in Parliament will be further increased by changes to constituency boundaries and the arrival of a "phalanx of new Tory peers", he says.
"We are to have fewer elected opposition MPs and more unelected peers appointed by the Conservative Prime Minister."
He adds: "In parallel, we are seeing attacks on other balancing elements essential to a functioning democracy.
"The appointment of John Whittingdale to be Culture Secretary is a very clear sign that the BBC is to be eviscerated when Charter renewal comes up shortly, to the delight of Rupert Murdoch and the rest of the right-wing media."
Mr Baker is also critical of plans for fresh curbs on the unions, which he says are designed to reduce Labour's income, and condemns a proposed review of the Freedom of Information Act which has "been much too effective at producing embarrassing information about our rulers".
The former minister said he was deeply sorry about his party's election performance nationally and in his constituency, and confirmed he would not stand for Parliament again.
What does five more years of the Tories mean for Britain?

Show all 8
He also revealed he was "mentally ready" before the election for a new career and had already begun preparing for life outside Westminster.
"I had done 18 years in Parliament, I had gone up from being a backbencher to being a government minister. I knew I wasn't going to be back in government again – even if there was another coalition – and I didn't really want to go back to being a backbencher."
Since losing his seat, he has written his political memoirs, which will be published next month and provide the first post-election account of the travails of life within the Coalition. It will also cover his investigation into the death of David Kelly and his controversial conclusion that the government scientist could have been assassinated and his murder covered up, as well as Mr Baker's part in asking the questions which contributed to Lord Mandelson's second resignation from Tony Blair's cabinet.
Mr Baker is presenting two music shows on a Sussex radio station and is about to release a new album with his band, The Reform Club, in which he is lead singer. A keen cyclist, he has also taken some consultancy work in the transport sector.
He confirmed that his Lib Dem career was at an end, but added: "I will still be doing stuff which is political, but it just won't be party political any more."
Lewes had been a safe Conservative seat since Victorian times until Mr Baker captured it in 1997. But he was swept away with almost all of his colleagues when the collapse in Lib Dem support on 7 May saw the party lose all but eight of the 57 seats it won at the previous election.
He gained a reputation as a maverick backbencher and was a surprise appointment as a transport minister when the Lib Dems went into coalition in 2010. He was switched to the Home Office in 2013, but resigned last year, telling The Independent that working with Theresa May was like "walking through mud".
Register for free to continue reading
Registration is a free and easy way to support our truly independent journalism
By registering, you will also enjoy limited access to Premium articles, exclusive newsletters, commenting, and virtual events with our leading journalists
Already have an account? sign in
Join our new commenting forum
Join thought-provoking conversations, follow other Independent readers and see their replies