Northern Ireland Secretary accused of misleading MPs after refusing to act on abortion and same-sex marriage bans
Karen Bradley under fire after claiming Belfast - not Westminster - has responsibility for 'human rights obligations'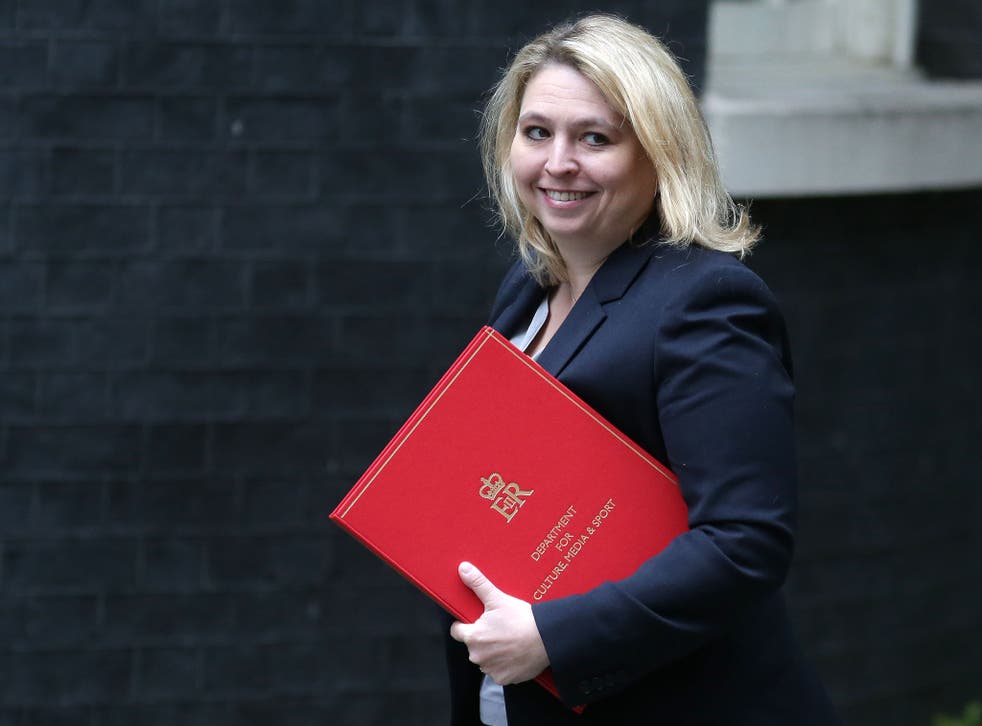 The Northern Ireland Secretary has been accused of misleading MPs about human rights laws, after refusing to act on the province's bans on abortion and same-sex marriage.
Karen Bradley sparked a backlash when she announced she would not intervene, despite the Commons passing guidance requiring her to take into account "human rights obligations".
Campaigners had hailed an "historic day" when, in October, MPs forced the government to increase oversight of Belfast – two years after power-sharing collapsed.
But Ms Bradley not only insisted both abortion and marriage law remained matters "for the devolved administration", but also argued Belfast had responsibility for ensuring equal rights.
Stella Creasy, the Labour MP who spearheaded the amendment, insisted that was factually wrong – because Westminster had authority for "international human rights obligations".
The controversy blew up as Ms Creasy accused the government of putting its propping up by the Democratic Unionist Party (DUP) ahead of "the victims of domestic violence".
Ministers are alleged to have shut down a further amendment to liberalise abortion rights in Northern Ireland, by restricting their domestic abuse bill to England and Wales.
"Fight us fair and square on abortion rights in this place, not through backroom deals and bargaining," Ms Creasy said, raising an urgent question in parliament.
Northern Irish women protesting anti-abortion laws take illegal pills

Show all 8
In reply, Victoria Atkins, a home office minister, said it was normal practice for changes to criminal law to "expand to England and Wales only".
The British Pregnancy Advisory Service had described the October amendment - approved in the Commons with a majority of 90 – as "an important step forward" to ensure women's "basic rights".
But, in her first response, required after three months, Ms Bradley wrote: "The current absence of devolved government in Northern Ireland should not dislodge the principle that it is for the devolved administration to both legislate on, and ensure compliance with, human rights obligations in relation to such devolved matters."
She added: "I am firmly of the view that the people of Northern Ireland need their elected representatives back in government to take important decisions on the issues that matter most to them."
Ms Creasy said the first sentence was incorrect because the Convention on the Elimination of all Forms of Discrimination Against Women (CEDAW), ratified by the UK, required national government to "fulfil its obligations to all women within its jurisdiction".
Furthermore, the 1998 Northern Ireland Act said "obligations under the Human Rights Convention" remained under Westminster's control.
Ms Creasy told The Independent: "The secretary of state for Northern Ireland tried to slip out a statement absolving her of any responsibility for the human rights of citizens of Northern Ireland.
"Northern Ireland's current abortion law is in breach of human rights. Devolution can be no excuse for denying women in Northern Ireland their human rights."
The Northern Ireland Office has been asked to respond to the criticism that Ms Bradley's statement had misled MPs.
Register for free to continue reading
Registration is a free and easy way to support our truly independent journalism
By registering, you will also enjoy limited access to Premium articles, exclusive newsletters, commenting, and virtual events with our leading journalists
Already have an account? sign in
Register for free to continue reading
Registration is a free and easy way to support our truly independent journalism
By registering, you will also enjoy limited access to Premium articles, exclusive newsletters, commenting, and virtual events with our leading journalists
Already have an account? sign in
Join our new commenting forum
Join thought-provoking conversations, follow other Independent readers and see their replies