Northern Ireland assembly elections: Polls close as power-sharing deal hangs in the balance
Counting will begin on Friday at 8am, with first results expected to become apparent in the late afternoon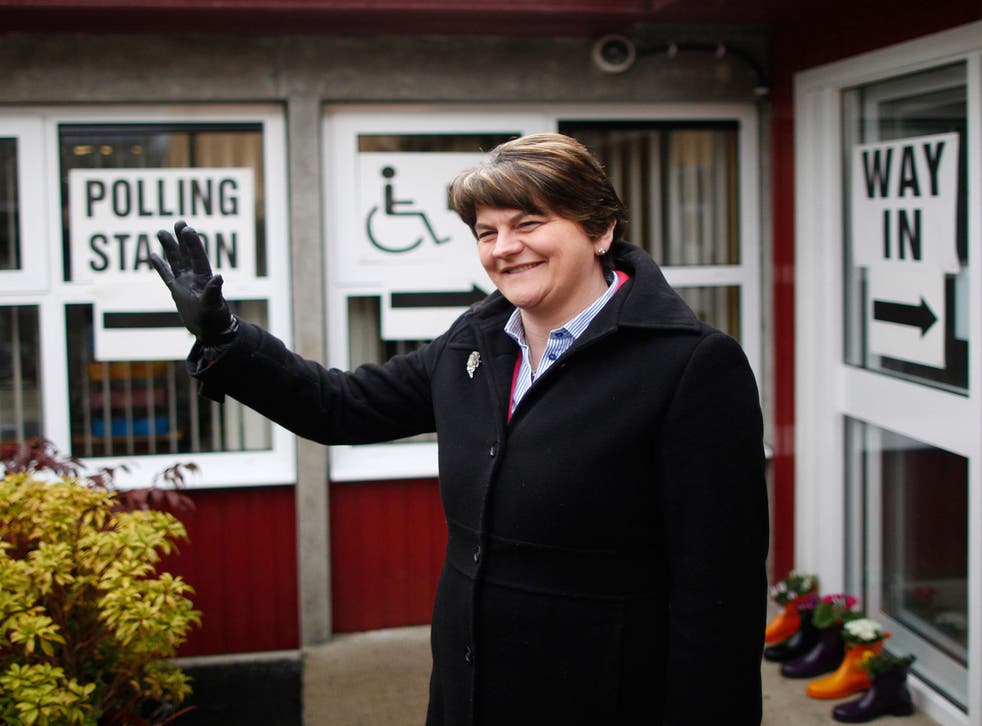 Voters in Northern Ireland have headed to the polls in an emergency election designed to save power-sharing.
Despite fears of a disillusioned and disinterested electorate, voters are thought to have turned out in similar numbers to last May's elections.
A spokesperson for the Northern Irish Electoral Office said turn out is expected to match that of previous polls.
Sizeable turn-out will be welcome news to proponents of the power-sharing Executive amid fears an exasperated electorate could effectively boycott the vote due to growing dissatisfaction.
The election is the second of its kind in less than twelve months, sparked by the collapse of power-sharing.
More than a decade of cross-community governance between Unionist and Nationalist politicians came to an end last month after Sinn Fein refused to work with their counterparts in the Democratic Unionist Party.
With no devolved Government left, Northern Ireland Secretary James Brokenshire was left with no choice but to call an election in a bid to elect a fresh Executive to return to governance.
Unlike Westminster elections, Northern Ireland uses a proportional representation system of single transferable vote.
This means that rather than putting an 'x' in the box of one preferred candidate, voters rank the candidates of their choice with 1, 2, 3, 4 etc.
Brexit 'may reduce prospect of co-operation' in Northern Ireland
The first preferences of each candidate are counted to ascertain the threshold required for candidates to be elected.
After this, candidates deemed not to meet the quota are eliminated and their votes are redistributed among the surviving candidates.
Under this system, five politicians are elected per constituency. The system is designed to ensure minority views and groups attain places, as part of a requirement in the peace process to reflect multiple Northern Irish communities at the Assembly, rather than simple majority rule.
The election is likely to be a test for the Democratic Unionists, who have slumped in public opinion polls recently after it emerged they are linked to a majority financial scandal.
The Renewable Heat Incentive, known locally as the Cash For Ash scandal, was set up under DUP politician Arlene Foster and appears to have been badly mismanaged, resulting in a loss of some £400 million to the Northern Irish taxpayer.
After Ms Foster refused to stand down, Sinn Fein walked away from power-sharing, thereby triggering the election.
The Democratic Unionist Party is expected to see considerable losses at the election due to growing public dissatisfaction and concern about the Cash For Ash affair.
Recent reforms have seen constituencies reduced from six politicians per region to five, in a bid to reduce the size of the Assembly and thereby reduce financial costs at Stormont.
However, it is expected that the reform will particularly impact on smaller, newer parties, who are more likely to run on progressive and non-sectarian agendas, prompting concerns fewer moderates will be returned to the parliament and more polarisation will occur.
Counting will begin on Friday at 8am, with first results expected to become apparent in the late afternoon.
A fuller picture of results is expected to have emerged by evening, although some constituencies may take until Saturday.
Join our new commenting forum
Join thought-provoking conversations, follow other Independent readers and see their replies