Northern Ireland power-sharing: UK Government says it may need to step in to approve budget as deadline expires
The Northern Ireland Secretary said 'civil servants not politicians' had been making decisions in Northern Ireland since March, and that this 'hiatus cannot simply continue for much longer'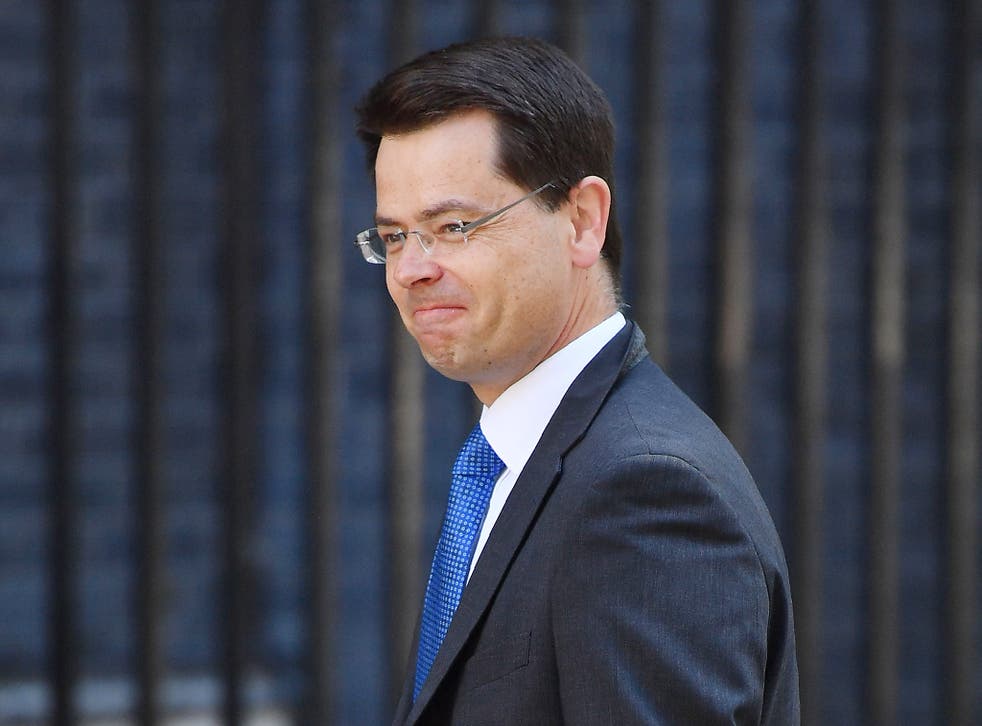 Northern Ireland Secretary James Brokenshire has confirmed that no power-sharing deal has been reached in Northern Ireland.
Thursday's deadline had been extended to 4pm today. Mr Brokenshire said "progress had been made" between Sinn Fein and the Democratic Unionist Party and that a deal "remains achievable" but warned that "time is running out".
Mr Brokenshire said that since the election in March, "civil servants not politicians have been making decisions in Northern Ireland" – a hiatus he said could not continue indefinitely.
He said the Westminster Government may have to step in to allow money to be spent.
He also said the Government intended to bring forward legislation forcing Northern Ireland parties to declare the sources of their funding from 1 July 2017. Sinn Fein currently receives large donations from foreign donors, particularly in the US, an arrangement that is outlawed for UK political parties outside Northern Ireland.
As Mr Brokenshire spoke at Westminster, the main parties at Stormont continued to blame each other for the impasse.
DUP leader Arlene Foster claimed Sinn Fein was more concerned with adding to its "shopping list" of demands rather than seeking compromises to restore power-sharing.
Ms Foster said her party wanted to see devolution up and running again but was not prepared to sign off on a one-sided deal that would leave the unionist community feeling "short-changed".
"Sinn Fein have a shopping list, a shopping list that seems to get longer every time we meet with them," she said.
"That is very disappointing for all of the people of Northern Ireland, who make it very clear to us that they want to see devolution back up and running again on a fair and proportionate basis."
She added: "The onus is really on Sinn Fein now. Whether they want to continue with this political grandstanding or whether they want to get back to the job of work that we need to do.
"I think it's long past the time when we should be back in government."
Earlier, Sinn Fein negotiator Conor Murphy again accused the DUP of refusing to budge on a series of outstanding disputes.
The republican party is demanding DUP movement on a proposed Irish Language Act; a bill of rights for the region; legalisation of same sex marriage; and measures dealing with the legacy of the Troubles.
"We don't see any urgency in terms of the DUP approach to this and we don't expect and don't think it is likely that there will be a deal in the short term because there is that lack of urgency," he said.
Reflecting on the upcoming Twelfth of July, the mainstay of the loyal order marching season, he added: "We are in the bizarre situation, I'm sure it's unique to here, that over the summer time we have to break because the atmosphere becomes too hostile for political negotiations."
Mr Murphy continued: "Now we find ourselves up against the Twelfth of July where the atmosphere becomes so hostile that the DUP are even less likely to move on some of these issues."
In regard to the Irish language, Mrs Foster said her party was willing to support proposals that would find favour among the majority of Gaelic speakers.
She claimed Sinn Fein was pressing for much more, accusing the party of wanting to assert "cultural supremacy" over other sections of the community.
Mr Brokenshire said progress had been made on language, culture and identity issues but gaps remained between the parties.
"The Government remains committed to working with the parties and the Irish government to find a way to close those gaps quickly.
"I continue to believe that a deal remains achievable and if agreement is reached I will bring forward legislation to enable an executive to be formed, possibly as early as this week."
He reiterated time was short.
"It is six months since a full executive was in place to represent the people of Northern Ireland.
"It is civil servants, not politicians, who have made decisions.
"Without political direction it is not possible for strategic decisions to be made about priorities in areas such as education and health."
The devolved institutions imploded in January when Ms Foster was forced from office after Sinn Fein's then Deputy First Minister, the late Martin McGuinness, quit.
That was in protest at the DUP's handling of the renewable heat incentive (RHI), a scheme that left the administration facing a £490m overspend.
One of the main current sticking points is over Sinn Fein's call for an act officially protecting the Irish language.
The DUP is prepared to legislate, but only if there are reciprocal protections for Ulster-Scots speakers.
Join our new commenting forum
Join thought-provoking conversations, follow other Independent readers and see their replies