Now government cuts target disabled workers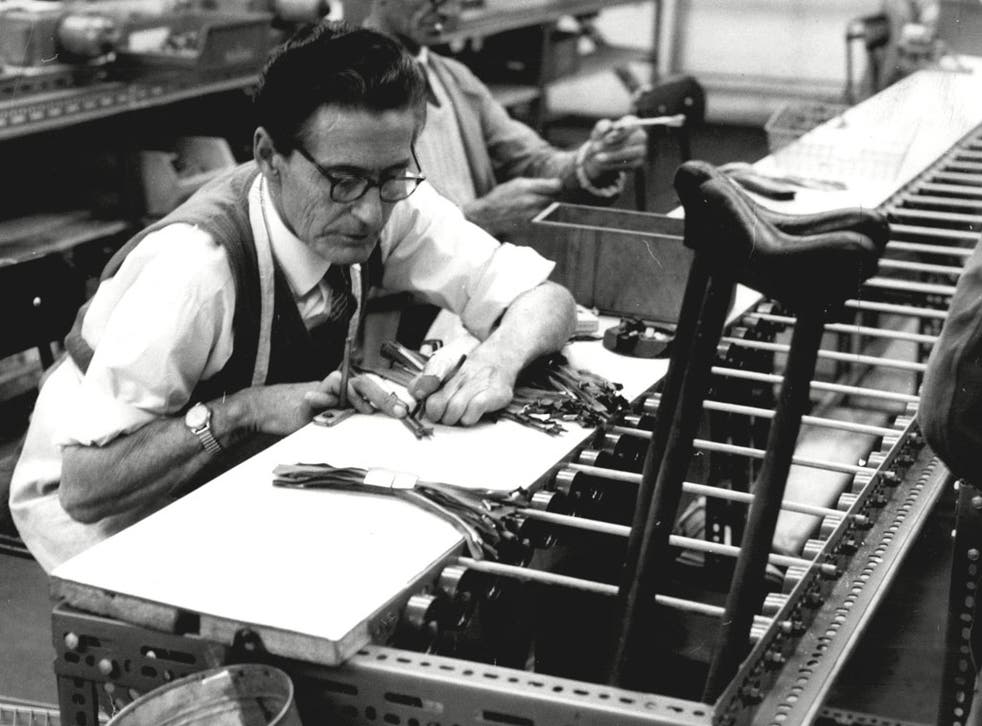 Nearly 2,000 disabled workers are to be made redundant after the Government announced it is withdrawing its multi-million-pound subsidy from the state-owned disability employer Remploy.
In a move described by unions as "barbaric", ministers confirmed that up to 36 of Remploy's 54 factories across the UK would shut by the end of the year. When in opposition, both the Employment minister Chris Grayling and Liberal Democrat leader Nick Clegg had pledged to keep the factories open.
Workers at one of the Remploy factories to close were said to be in tears on hearing the news.
But in a statement Maria Miller, minister for the Disabled, insisted that the annual £68m government subsidy to Remploy could be better spent on other programmes to help the disabled into work and claimed the move had the support of disabled groups.
She highlighted figures suggesting the annual cost to support each Remploy worker was £25,000 a year, compared to the equivalent £2,900 cost of its Access to Work scheme.
She added that the Government would commit £8m to help find new jobs for those affected by the closures. But Labour and the unions said it was outrageous for the Government to be making 1,700 disabled workers redundant at a time of rising unemployment.
"This is a barbaric decision," said Unite general secretary Len McCluskey. "The Government has sunk to a new low. In the worst economic crisis since the 1930s, these workers' prospects of finding work are almost zero."
Remploy was set up after the Second World War to provide manufacturing jobs in a sheltered environment for people with disabilities.
Workers are employed in enterprises that vary from furniture and packaging manufacturing to recycling electrical appliances and operating CCTV systems.
But the company operates at an annual loss of £68m – despite paying out £1.5m in bonuses to its senior managers last year – a significant number of whom are able-bodied.
Ms Miller said the move followed an independent review by Liz Sayce, chief executive of Disability Rights UK, into the way the Government spends its disability employment budget.
Her report concluded the Government's £320m budget could be better spent on the Access to Work fund, which provides technology and other help to firms employing disabled workers.
Government sources also argued that "segregated employment was no longer appropriate in the 21st century".
In an unscheduled Commons statement called after the announcement, Ms Miller defended the "difficult but important" decision to cut funding for Remploy. She told MPs: "The current system is not using the money that we have available most effectively. In these difficult economic times we have to look at that very carefully."
The shadow minister for the Disabled, Anne McGuire, said 1,752 people found out they were losing their job through a written statement "and sometimes by telephone calls from MPs".
She added: "I have the greatest admiration for Liz Sayce and some of the work she did, but frankly to put forward a closure programme putting 1,752 people on the dole, potentially, on the basis of a report by an individual is frankly not acceptable."
Remploy will shortly begin consulting with unions on the proposed closure of the 36 factories and on the potential compulsory redundancy of 1,752 people at the sites, most of them disabled workers.
Among the factories threatened with closure are those in Leicester, Manchester, Aberdeen, Newcastle and London. The other 18 Remploy factories, described as "potentially viable" and employing 910 people, including 706 with disabilities, will continue to share a reduced subsidy while they are being assessed for a future "outside government control".
Phil Davies, of the GMB union, said: "These factories have lacked support for years and have never been properly loaded with enough work to make them economically viable."
Remploy: A history
1945
Remploy is established under the Disabled Persons Employment Act. Its first factory in Bridgend, South Wales, makes furniture and violins. Employees are largely ex-servicemen injured in the Second World War and former miners.
1988
Remploy begins finding jobs for disabled people outside its factories.
2002
Business grows for the first time in a decade, with profit margins up by 5 per cent to £53.7m on sales of £136m. However, its losses also increase.
2008
After a long battle between the Work and Pensions Secretary Peter Hain and trade unions, 29 factories close. There are no compulsory redundancies, but around 2,000 out of a total workforce of 5,000 lose their jobs.
January 2011
A voluntary redundancy plan is leaked to newspapers before trade unions are informed. GMB union claims that of the 2,000 people who lost their jobs, 90 per cent are still on benefits.
February 2011
Reports say chief executive Tim Matthews is paid £180,000 a year.
July 2011
Government says it is "minded to accept" the closure of the remaining factories as three-month consultation begins.
Liam O'Brien
Join our new commenting forum
Join thought-provoking conversations, follow other Independent readers and see their replies