Number of 'Neets' in Britain decreases for the first time this year
There are 20,000 fewer young people not in education, employment or training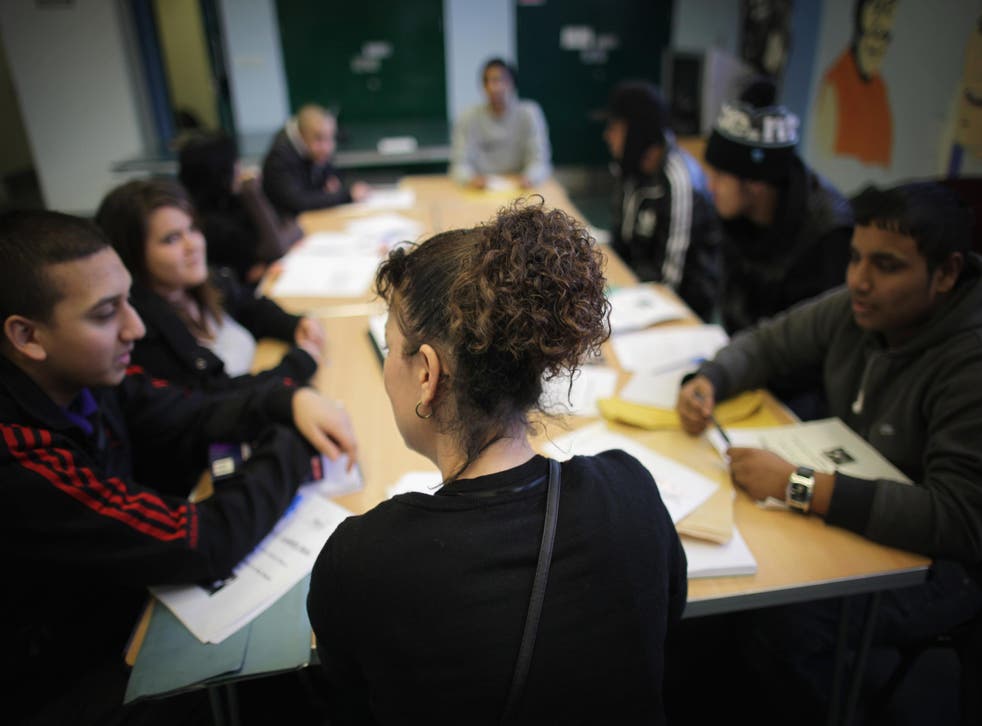 The number of young people not in education, employment or training has decreased for the first time this year with a drop of 20,000, according to official estimates.
The new statistics from the Office for National Statistics (ONS) show that the proportion of so-called 'Neets', aged 16 to 24, has decreased from the previous quarter and is down by 78,000 from a year earlier. The total number of Neets now stands at 843,000.
The population of Neets in Britain has been falling steadily since June 2011 but had rose slightly in the previous two quarters. The percentage of all young people in the UK who are now classified by government officials as Neets stands at 11.3 per cent - a decrease of almost one per cent on the previous year.
The new statistics show a slight rise in unemployment among young people. The ONS measures unemployment from young people without a job who have been actively seeking work within the last four weeks and are available to start work in the next two weeks. From April to June 2016 there were 390,000 unemployed young people - up 9,000 from the previous quarter. The annual trend, however, is more positive: there are 41,000 fewer young people unemployed from a year earlier.
The number of economically inactive young people - who have not been seeking work within the last four weeks - is down 31,000 on the previous quarter to 453,000. Of these, according to the ONS, 274,000 were women and 179,000 were men.
Professor Geraint Johnes, director of research at the Work Foundation, told The Independent: "The figures are driven by a reduction in the number of 18-24 year olds who are economically inactive. These fell by more than 30000 over the quarter. Unemployment amongst the young age groups has actually risen over the quarter, and amongst 16-17 year olds, the proportion who are Neet has risen."
He added: "The fall in the proportion of 16-24 year olds who are Neet continues a downward trend that has been in evidence since the series peaked in 2011. It mirrors the rise in employment and fall in unemployment that we have seen for the population at large.
"While the overall unemployment rate, at 4.9%, is now quite low, there remains slack in the labour market..In this respect, it is not surprising that labour market indicators have continued to improve – though the recent falls in both business investment and confidence might present a challenge in the months ahead.
"The latest available data on apprenticeship starts suggest that there has been a bit of an uptick amongst the 25 and younger age group – though the data on this aren't recent enough to explain what's happened over the most recent quarter."
Register for free to continue reading
Registration is a free and easy way to support our truly independent journalism
By registering, you will also enjoy limited access to Premium articles, exclusive newsletters, commenting, and virtual events with our leading journalists
Already have an account? sign in
Register for free to continue reading
Registration is a free and easy way to support our truly independent journalism
By registering, you will also enjoy limited access to Premium articles, exclusive newsletters, commenting, and virtual events with our leading journalists
Already have an account? sign in
Join our new commenting forum
Join thought-provoking conversations, follow other Independent readers and see their replies