Consider abolishing the House of Lords if it delays Brexit, former Tory Brexit chief says
Oliver Letwin called for a debate on the issue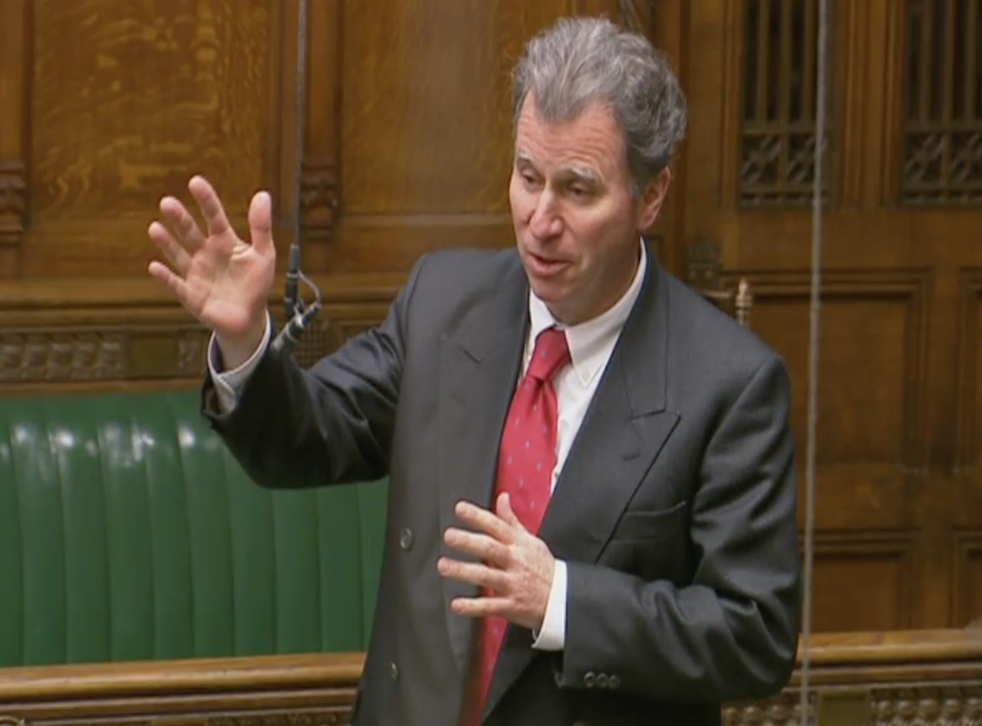 The Government's former Brexit chief has threatened the House of Lords with the prospect of abolition it tries to delay Article 50.
Oliver Letwin said MPs should consider abolition or "full-scale reform" of the unelected upper chamber if it voted to delay the Brexit bill beyond the end of next month.
The MP and former minister, who was appointed by David Cameron to lead negotiation preparations in the wake of last June's referendum result, asked the Leader of the House of Commons to make time for the debate.
"Would he find time in government time for a debate – should the other place seek to delay beyond the end of March, passage to our accession for Article 50 – for this House to discuss either the abolition or full-scale reform of the other place?" he asked at the Commons business statement on Thursday afternoon.
David Lidington, the Leader of the House of Commons, said he was hopeful that no debate would be required. "I am more optimistic than my right honourable friend. I think there is an awareness in the House of Lords that as an unelected chamber that there are conventions that apply to how they scrutinise and deal with legislation," he replied.
"While I don't want to take anything away from their proper constitutional role I think members of the House of Lords will be very cognisant both that this is the elected House and that we voted by a huge majority of the House last night in favour of the bill – and the fact that behind that vote lay the much bigger vote of the country, still."
In a statement after the Commons passed the Article 50 bill last night, Brexit Secretary David Davis said the Lords should "do its job and to do its patriotic duty and actually give us the right to go on and negotiate that new relationship".
Last night the BBC reported an anonymous Government source going further and saying: "If the Lords don't want to face an overwhelming public call to be abolished they must get on and protect democracy and pass this bill."
MPs passed overwhelmingly the Article 50 Bill at its third reading – meaning it now progresses to the House of Lords for scrutiny. A number of peers, including former Labour MP Peter Hain, have said they will hold up the legislation.
What experts have said about Brexit

Show all 11
Any delay to the legislation will likely disrupt its tight timetable and make it hard for Theresa May to fill her pledge of beginning EU negotiations by the end of March.
Register for free to continue reading
Registration is a free and easy way to support our truly independent journalism
By registering, you will also enjoy limited access to Premium articles, exclusive newsletters, commenting, and virtual events with our leading journalists
Already have an account? sign in
Register for free to continue reading
Registration is a free and easy way to support our truly independent journalism
By registering, you will also enjoy limited access to Premium articles, exclusive newsletters, commenting, and virtual events with our leading journalists
Already have an account? sign in
Join our new commenting forum
Join thought-provoking conversations, follow other Independent readers and see their replies