Donald Trump is a 'racist KKK and Nazi sympathiser', says Labour MP
David Lammy says he will chain himself to the door of Number 10 if US President's state visit goes ahead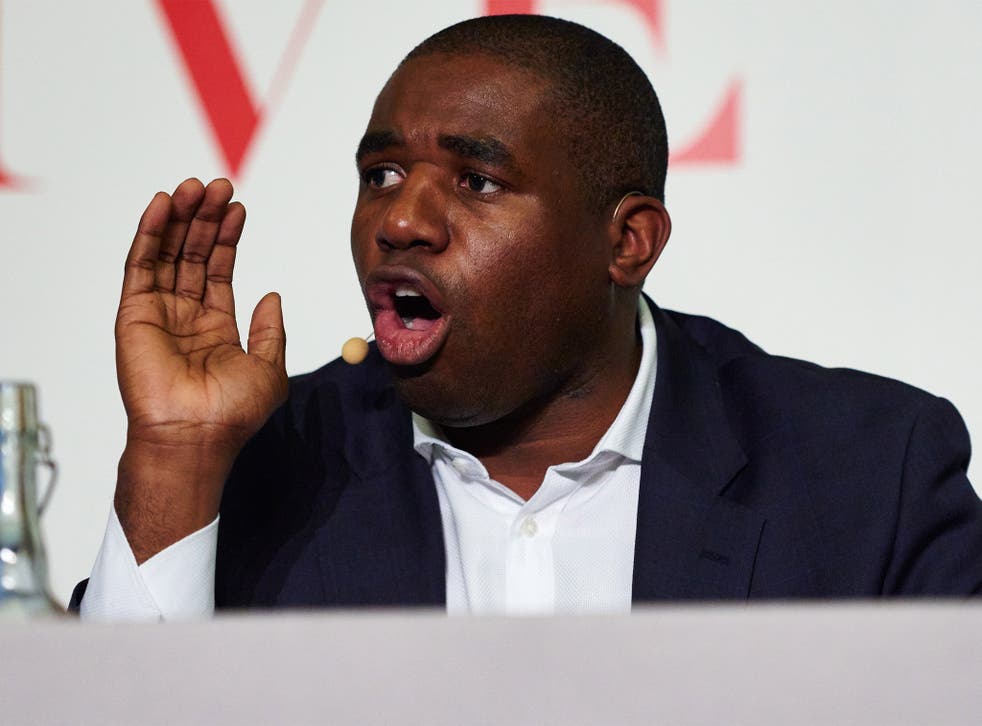 Donald Trump is a "racist Ku Klux Klan and Nazi sympathiser", a Labour MP has said.
David Lammy, a former higher education minister, vowed to "chain myself to the door of Number 10" if plans to welcome the US President on a state visit to the UK go ahead.
Mr Lammy wrote on Twitter: "If Trump comes to the UK I will be out protesting on the streets. He is a racist KKK and Nazi sympathiser."
Earlier he told a fringe event at Labour's annual conference in Brighton that Mr Trump is a "racist" who "has KKK members in his inner team".
Mr Lammy, who sought the Labour nomination for Mayor of London in 2015, said: "We need to martial our efforts to fight. I will be on the streets when eventually they cave in and let Donald Trump into this country.
"The man is a racist. The man has Ku Klux members in his inner team. The man thinks it is OK to have protesting Nazis on the streets.
"Of course I will campaign against it. If I have to chain myself to the door of Number 10 this black man will do it."
At the event, which was organised by the Stand up to Racism group, the Tottenham MP also accused Boris Johnson of using the "nasty politics" of the 1930s to further his own ambitions.
Donald Trump's international Presidential trips

Show all 22
Lambasting the Foreign Secretary, Mr Lammy said: "He is playing a game. And the game he is playing is the worst kind of politics.
"It is entirely self serving. How much does he care if his party takes on Ukip and moves further to the right?
"If he gains, he's fine and we must stand up to it because it is the same nasty politics that we saw in the 1920s and 30s and we see where it led to.
"It is not a joke to put Nigel Farage on panel shows every week. It is not funny. There is nothing funny about vulnerability."
Mr Lammy, who recently completed an independent review into the treatment of ethnic minority prisoners, claimed some Brexit supporters wanted Britain to leave the EU because they think it will make it easier to deport non-white people.
Pointing at several BAME people in the room, he said: "'I have come to the view that there were people who went to the polls and voted leave and what they meant is that you, you, you and you and me should leave.
"I am not going anywhere. I was born in this country and I intend to stay here.
"The Brits had an empire and if you think you can dump the EU to recreate it I am going to fight all the way."
Join our new commenting forum
Join thought-provoking conversations, follow other Independent readers and see their replies