One in five Conservatives consider switching to UKIP
Rare survey of party members shows lack of faith in leadership and general election chances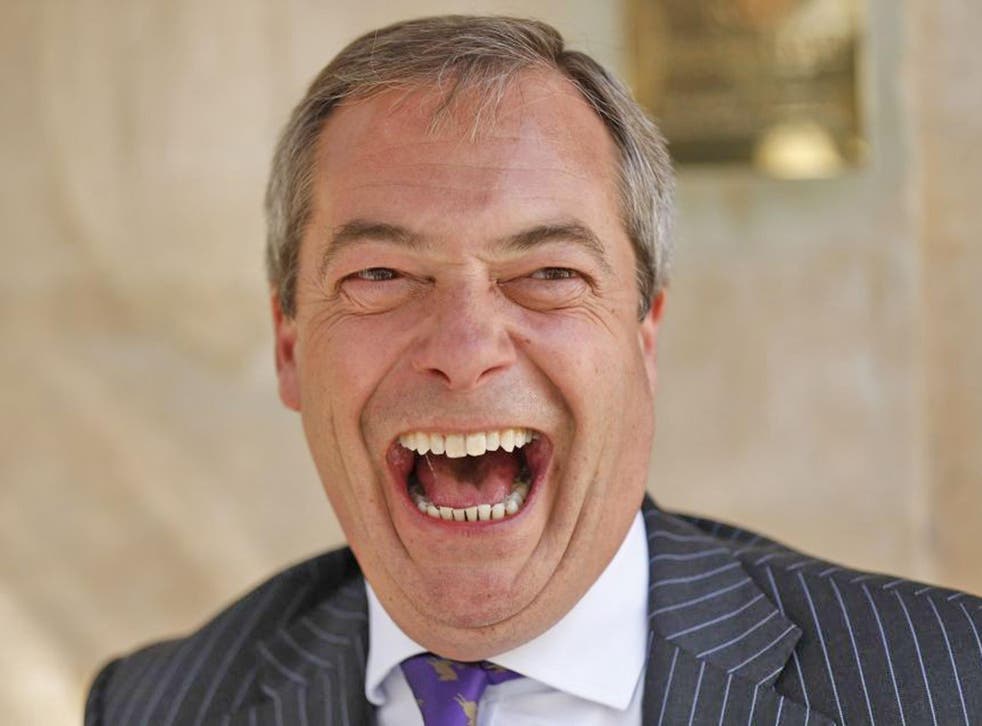 Nearly one in five Conservatives is seriously considering voting for UKIP, an authoritative opinion poll suggests.
More than 850 registered party members were surveyed by YouGov, and asked to rate their likelihood of switching allegiances on a scale from one to 10, with a high score indicating a definitive "yes".
Around 19 per cent gave a score of eight or above, in results seen by the BBC's James Landale.
The poll is seen as a rare well-informed insight into the thoughts of grass-roots members, because the register of their names is not normally released.
But with the help of researchers at Queen Mary, University of London, Sussex University and the McDougall Trust, pollsters were able to use information from previous work to select 852 individuals to be questioned.
The results are likely to be a good indication of opinions in the wider Conservative community of around 100-150,000- trusted surveys representing the entire nation usually sample just a thousand or so people.
And the findings will be a cause of real concern for the party's leadership, after a week otherwise full of positives including Abu Qatada's deportation, signs of economic recovery and disunity in the Labour party.
More than half of the respondents said they believe David Cameron and his leadership team have "little or no" respect for ordinary members of the party.
Only 19 per cent said they expected the Conservatives to win an overall majority at the general election, while 44% admitted they spend no time on party activity in an average month.
The polling was carried out between 31 May and 11 June.
Register for free to continue reading
Registration is a free and easy way to support our truly independent journalism
By registering, you will also enjoy limited access to Premium articles, exclusive newsletters, commenting, and virtual events with our leading journalists
Already have an account? sign in
Register for free to continue reading
Registration is a free and easy way to support our truly independent journalism
By registering, you will also enjoy limited access to Premium articles, exclusive newsletters, commenting, and virtual events with our leading journalists
Already have an account? sign in
Join our new commenting forum
Join thought-provoking conversations, follow other Independent readers and see their replies