Digital IDs needed to end 'mob rule' online, says security minister Ben Wallace
'A lot of the bullying on social media and the grooming is because those people know you cannot identify them'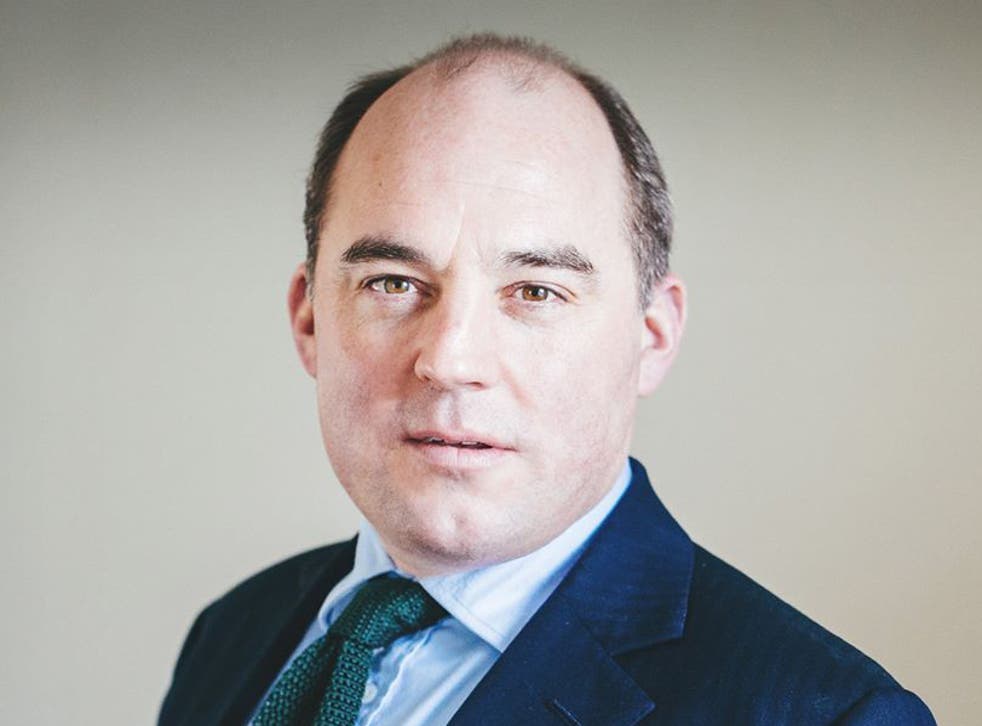 Digital IDs should be brought in to end online anonymity that permits "mob rule" and lawlessness online, the security minister has said.
Ben Wallace said authentication used by banks could also by employed by internet firms to crack down on bullying and grooming, as he warned that people had to make a choice between "the wild west or a civilised society" online.
He also took aim at the "phoniness" of Silicon Valley billionaires, and called for companies such as WhatsApp to contribute to society over the negative costs of their technology, such as end-to-end encryption.
It comes after Theresa May took another step against tech giants, saying they would be ordered to clamp down on vile attacks against women on their platforms.
The prime minister will target firms such as Facebook and Twitter as she makes the pitch at the G7 summit this weekend, where she will urge social media firms to treat violent misogyny with the same urgency as they do terror threats.
Mr Wallace told The Times: "A lot of the bullying on social media and the grooming is because those people know you cannot identify them.
"It is mob rule on the internet. You shouldn't be able to hide behind anonymity."
The former soldier described being part of an uncover investigation into child sex exploitation where they found a children's chatroom with a 45-year-old man pretending to be a 12-year-old.
He said: "It was like blood in the water with a shark – he was trying to chat up a girl to get her to come and meet him.
"If we're going to make the internet safer, we're going to have to do something more about digital identification."
Suspected incidents on online child sex abuse referred to the Metropolitan Police have soared by 700 per cent since 2014, according to evidence given to the Independent Inquiry into Child Sexual Abuse earlier this year.
Meanwhile, one in five UK women has suffered online abuse or harassment, of which 27 per cent was threats of sexual or physical assault, according to an Amnesty International survey in March.
Mr Wallace called on social media giants to take responsibility for their own technology, as he said the UK was spending hundreds of millions of pounds on coping with the challenges of end-to-end encryption, which makes it harder for the security services to foil terror plots.
He said: "There should be an element of the 'polluter pays'. You contribute to the cost your technology is engendering."
Describing Silicon Valley billionaires, he said: "The phoniness irritates me - it's, 'I'm a hippy with a beanbag and, oh yes, there is my superyacht'.
"They accuse the state of surveillance and yet they sell my details to make money. We are the lunch, they are the ruthless ones."
UK news in pictures

Show all 50
The prime minister has campaigned to rein in tech giants by urging investors to pull funding from irresponsible firms, if they refuse to act on hate-filled content on their platforms.
Speaking ahead of her arrival at the G7 summit, Ms May said: "What is illegal offline is illegal online, and I am calling on world leaders to take serious action to deal with this, just like we are doing in the UK with our commitment to legislate on online harms such as cyberstalking and harassment.
"Online violence against women and girls should not be separated from offline violence, and the technology companies who are making welcome progress in banning and removing extremist content must use the same methods to prioritise tackling this unacceptable and deeply worrying rising trend."
Join our new commenting forum
Join thought-provoking conversations, follow other Independent readers and see their replies