Osborne in legal challenge to European Commission over financial transaction tax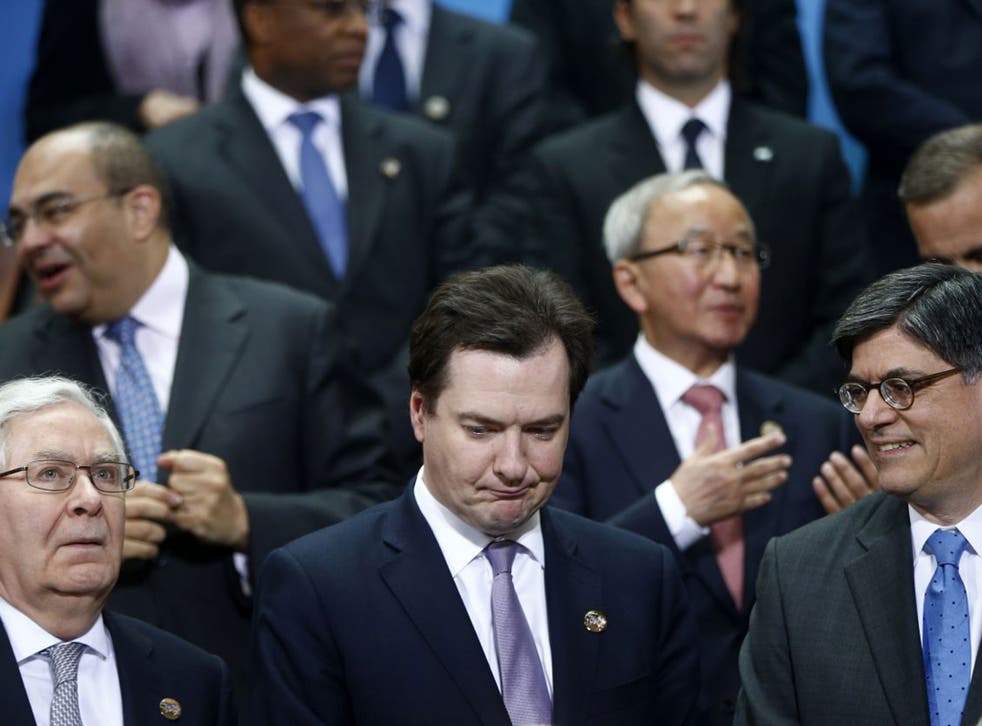 Chancellor George Osborne said an application had been lodged at the European Court of Justice to challenge the decision allowing 11 members of the European Union to press ahead with the plans.
The UK has no intention of signing up, but is concerned that the FTT could be imposed on British firms trading with businesses based in countries which adopt the tax.
Mr Osborne said: "Yesterday the UK launched a legal challenge to the European Commission's proposal for a financial transaction tax which a number of EU member states wish to take forward through enhanced EU cooperation.
"We're not against financial transaction taxes in principal but we are concerned about the extra-territorial aspects of the Commission's proposal and I think that concern is shared by some other countries.
"So we have launched a legal challenge against the authorising decision."
Ministers are not seeking to block the FTT entirely but have consistently called for safeguards to ensure the tax would not damage the European single market and would protect the rights of countries, such as the UK, which are not taking part.
The launch of the legal challenge indicates these concerns have not yet been met, although negotiations on the final form of the tax have not yet concluded.
The 11 countries going ahead with the tax are Germany, France, Italy, Spain, Belgium, Austria, Portugal, Greece, Slovenia, Slovakia and Estonia.
A Treasury spokesman said: "We have always said that we are not against the principle of a global financial transactions tax, but think that a European-only tax would hit people's savings and pensions and hit jobs and growth.
"While we will not participate in a Europe-only tax, we have also said we will not stand in the way of other countries, but only if the rights of countries not taking part are respected.
"The proposal currently on the table from the European Commission does not meet these requirements, which is why we have lodged the legal challenge."
PA
Register for free to continue reading
Registration is a free and easy way to support our truly independent journalism
By registering, you will also enjoy limited access to Premium articles, exclusive newsletters, commenting, and virtual events with our leading journalists
Already have an account? sign in
Register for free to continue reading
Registration is a free and easy way to support our truly independent journalism
By registering, you will also enjoy limited access to Premium articles, exclusive newsletters, commenting, and virtual events with our leading journalists
Already have an account? sign in
Join our new commenting forum
Join thought-provoking conversations, follow other Independent readers and see their replies