Out-of-touch MPs 'don't get it', says ex-Civil Service chief
Exclusive: Gus O'Donnell angers senior Conservatives with scathing attack on 'chauffeur-driven' politicians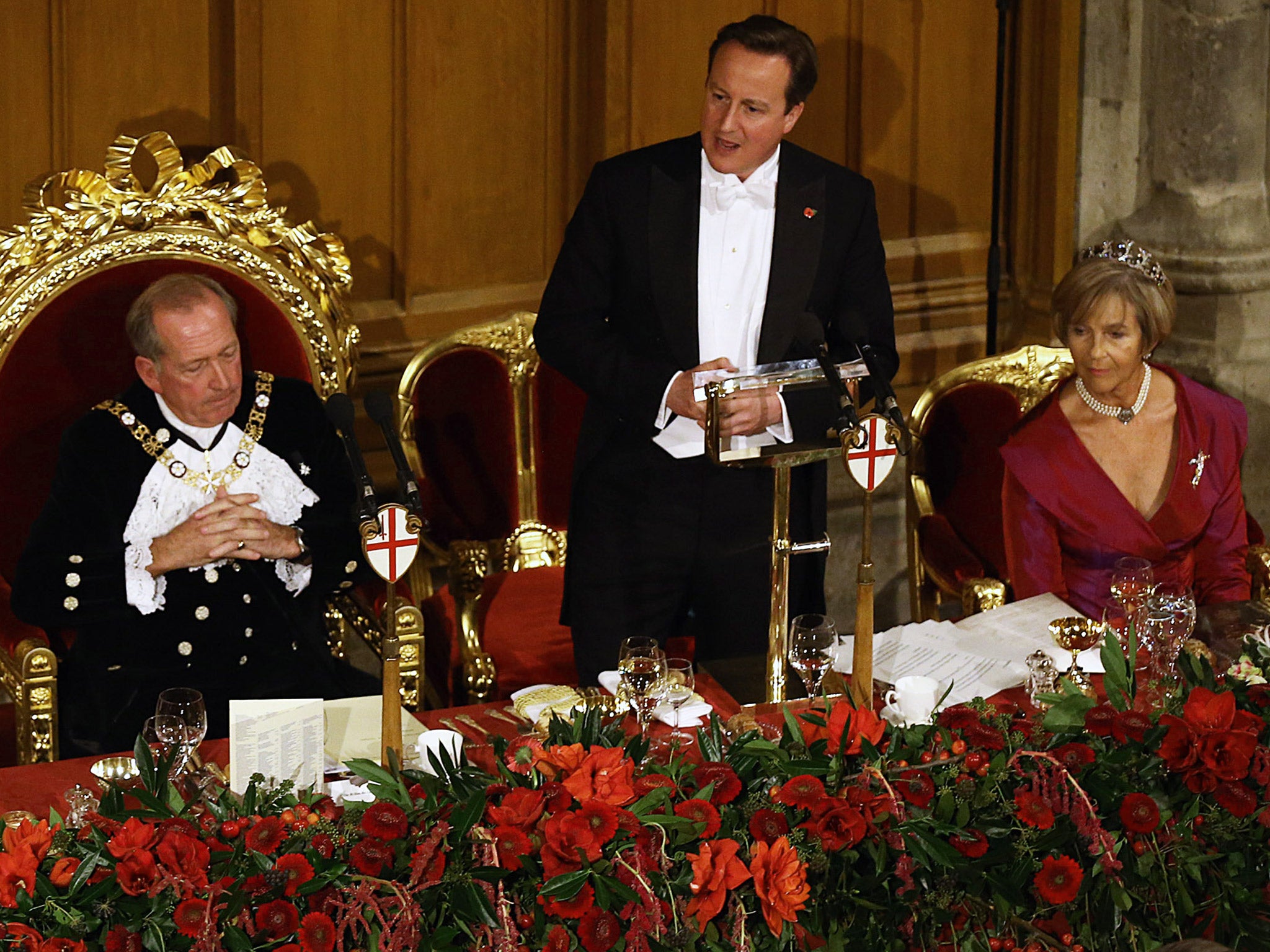 Too few politicians in Britain have any idea what life is like for people living on benefits, the former head of the Civil Service has warned, criticising ministers who send their children to public schools and have private health care rather than use the NHS. In an outspoken attack Lord (Gus) O'Donnell said there were still "too many people in politics who just don't get it" and called for political parties to select candidates using open primaries to broaden representation in Parliament.
And he criticised the "few" Government ministers who, he said, still did not use the public services they were in charge of delivering.
Lord O'Donnell, who stepped down as Cabinet Secretary in 2011, having served under Tony Blair and Gordon Brown as well as acting as Sir John Major's press secretary, made his comments in an interview with Global Government Forum, a website for senior government officials. They have met with a frosty response from Conservative figures in the current Government who suggested that Lord O'Donnell could be settling old scores ahead of the election, having been eased out of his job earlier than he wanted shortly after the Coalition came to power.
In the interview, Lord O'Donnell – who was raised in south London and went to state-funded primary and secondary schools – suggested he agreed with those who believe politicians are out of touch with the electorate.
"There are unfortunately too many people in politics who just don't get it; who just don't understand what life on benefits would be like," he said. Recalling his time as press secretary to Sir John Major, Lord O'Donnell said Sir John repeatedly emphasised that "we need to really care about public services", but was often met with opposition from ministers who would ask: "Why should we bother about that? Our people don't use them."
Lord O'Donnell stressed that this kind of attitude was in the process of "dying out" but added: "There are still a few out there [who say:] 'We send our kids to public schools, we have private health care, we travel by car or chauffeur, we don't go on public transport."
Corridors of power: where they studied
Show all 7
He said he believed ministers should "have done jobs like the population they're serving" and suggested that open primaries – where anyone in a constituency can vote to select parties' candidates to be stand – would help.
"If you have open primaries I think you'll start to attract people who have done other jobs. And that could be a really big positive. We'd get a more diverse Commons with people who've got more experience of the world, not just being in politics all their lives."
But he said those selected by open primaries – like the current chair of the Health Select Committee Sarah Wollaston – tended to be "a bit more rebellious so the parties don't really like them".
Lord O'Donnell also suggested the Lords, where he now sits as a crossbench peer, needs to be reformed to prevent it becoming unmanageably large and crammed with political appointees. "It's just too big," he said. "There needs to be a debate on reforming the Lords. The problem is that there are now more and more party-political appointments: every time there is a new administration, it appoints a whole bunch of people to try and ensure that they've got a majority. Every time that happens, the house just gets bigger and bigger." One way to get the numbers down, he suggested, would be to impose a limit on how long Lords can serve. "I think we need to think about term limits. There aren't many places where you stay on until you die," he said.
Posh politicians in the line of fire
Oliver Letwin
The Prime Minister's policy guru and Cabinet minister went to Eton and got into trouble in 2003 when he declared that he would rather beg on the street than let his children go to the inner city comprehensive school near his London home.
Ed Llewellyn
Cameron's chief of staff went to Eton and Oxford before working for Hong Kong Governor, Chris Patten, and Paddy Ashdown when he was High Representative for Bosnia and Herzegovina. He has been branded part of the 'metropolitan liberal elite' who don't understand ordinary voters.
George Osborne
The Chancellor was privately educated and unlike Cameron and Michael Gove chose not to send his children to state schools. He was described, along with the PM, as "two arrogant posh boys" with "no passion to want to understand the lives of others" by Tory MP Nadine Dorries.
Charles Falconer
Ed Miliband's adviser and former Cabinet minister is not immune to charges of elitism. His attempt to enter the Commons in 1997 failed as he refused to take his children out of public school. However, he was the first peer on Blair's watch, and joined the government as Solicitor General.
MPs committee 'playing blame game'
The committee of MPs that scrutinises public spending is too willing to engage in a "blame game" when Government projects go wrong, Lord O'Donnell has claimed.
Over the past five years the Public Accounts Committee, under its indomitable chair Margaret Hodge, has been the scourge of departments and senior civil servants.
A succession of highly critical reports have lambasted HMRC, the Ministry of Defence, and Department for Work and Pensions, among many others, for failures with project planning and financial management.
But Lord O'Donnell said he did not believe such a critical approach improved government and suggested a more conciliatory approach might be more effective. "[The PAC] has got itself into a blame game: if something goes wrong it [asks:] who do we blame?" he said. "I'd like bodies like the PAC to ask questions when there's a proposal for a new project, so looking at things before they start and then as they are going on, as opposed to spending your time saying: 'My goodness, this milk is spilt and that's terrible!'."
Join our commenting forum
Join thought-provoking conversations, follow other Independent readers and see their replies