Schools rated 'outstanding' by Ofsted no longer exempt from inspections, with hundreds set for first assessment for over 10 years
Labour says proposals an 'embarrassing admission' that Tory education policies have failed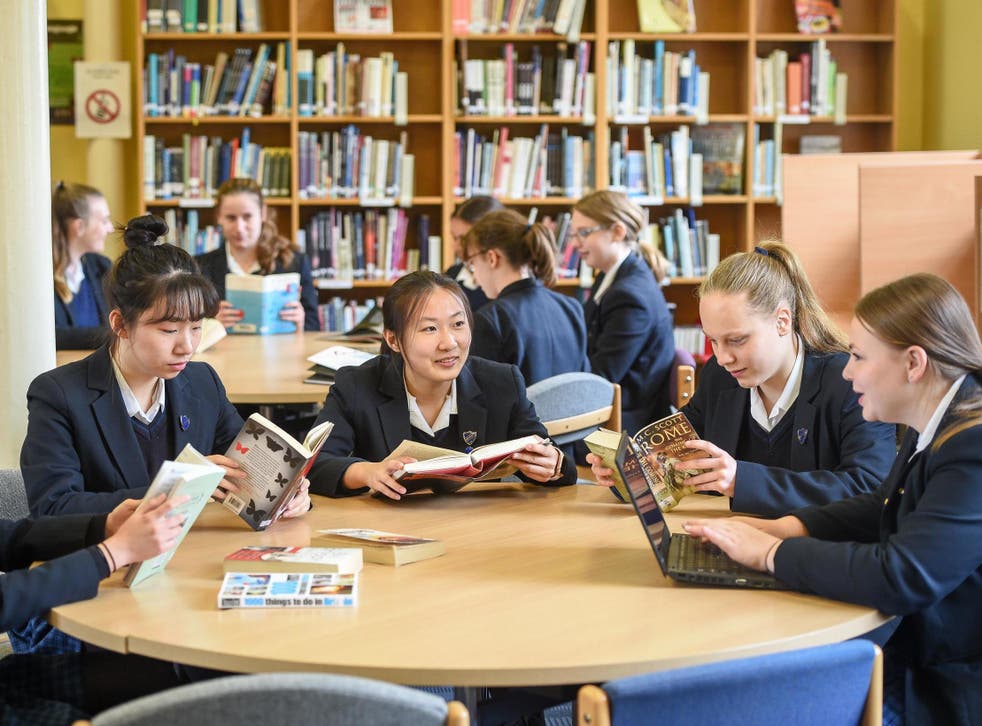 Top schools will face more rigorous inspections by the schools standards watchdog under new government plans.
In the latest in a string of education announcements that have fuelled election speculation, Boris Johnson's government vowed to scrap a ban on routine checks for outstanding schools following concerns about falling standards.
Inspectors were ordered against regular vetting at top-rated schools in 2011, when Michael Gove was education secretary, in a bid to dedicate resources to struggling schools.
However Ofsted, the English school standards watchdog, has lobbied for the ban be scrapped, as it resulted in some schools not being inspected for a decade.
Labour said the proposals were "an embarrassing admission that the education policies of successive Tory governments have failed".
The new plan comes days after Mr Johnson pledged more than £14bn over three years for schools amid warnings from education unions and campaigners of a funding crisis in classrooms.
The prime minister has made a series of large spending commitments in education, health and policing in recent weeks, ramping up speculation that he is preparing for a snap election.
Support free-thinking journalism and attend Independent events
The new announcement also includes proposals for a pilot for a new specialist academy trust in the north to assist struggling schools.
Education secretary Gavin Williamson said: "Every parent wants to know their child is getting a great education and I will leave no stone unturned in my drive to deliver that.
"Education standards in this country have been transformed since 2010, and I am determined to make sure those schools that are leading the way are sharing their expertise and lifting up others so every child, no matter where they are from has the best possible start in life."
Angela Rayner, the shadow education secretary, said: "This series of U-turns is an embarrassing admission that the education policies of successive Tory governments have failed. But too many of their supposed solutions just offer more of the same.
"With schools struggling to make ends meet and the prime minister breaking his promise to reverse education cuts, head teachers will be surprised to see the government sinking cash into yet more aggressive and unnecessary academy expansion instead of front line teaching and learning.
"We've already seen the consequences when ministers push academy chains to take over schools regardless of local needs. They should have learned the lessons from the collapse of chains like Wakefield City and the growing problem of 'zombie schools' stuck in limbo when their trusts fail."
Register for free to continue reading
Registration is a free and easy way to support our truly independent journalism
By registering, you will also enjoy limited access to Premium articles, exclusive newsletters, commenting, and virtual events with our leading journalists
Already have an account? sign in
Register for free to continue reading
Registration is a free and easy way to support our truly independent journalism
By registering, you will also enjoy limited access to Premium articles, exclusive newsletters, commenting, and virtual events with our leading journalists
Already have an account? sign in
Join our new commenting forum
Join thought-provoking conversations, follow other Independent readers and see their replies