Over-50s to get help to launch own businesses
Employment minister hopes enterprise allowances will encourage the jobless to set up small firms
Matt Chorley
Saturday 12 May 2012 22:57 Comments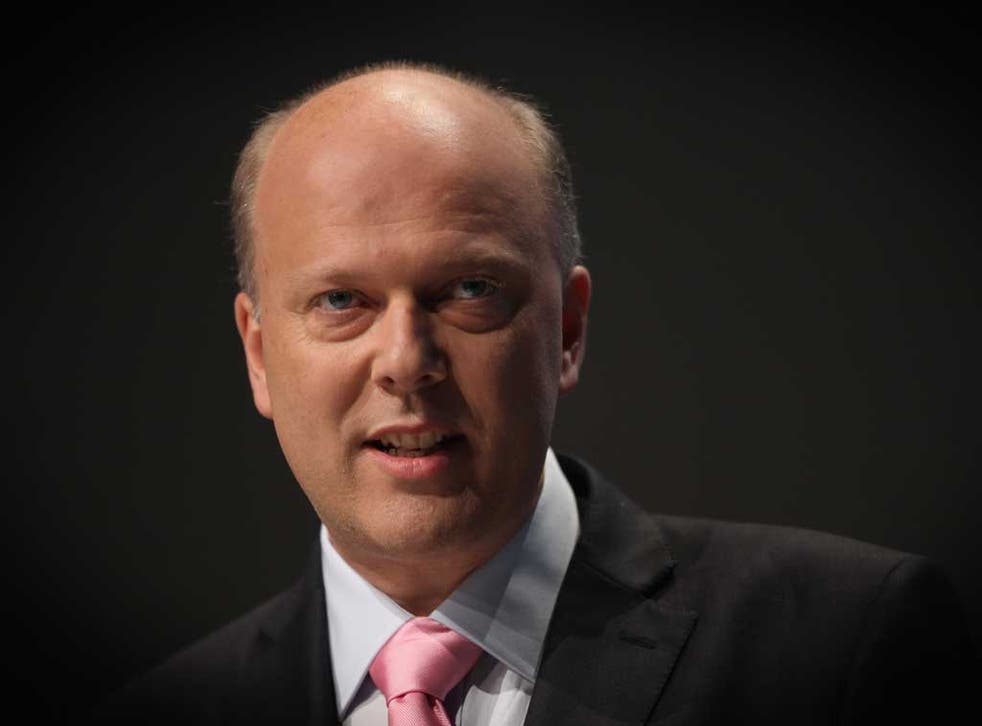 Thousands of jobseekers are to be offered help to start businesses, as ministers try to help over-50s worried they will never find work again. Chris Grayling, the employment minister, wants to "unleash a wave of new entrepreneurs" with enterprise allowances, which mirrors a scheme in the 1980s that helped the artist Tracey Emin, Creation Records boss Alan McGee and Julian Dunkerton, founder of the Superdry fashion label.
The minister, who is tipped for cabinet promotion, also slapped down claims from the Tory backbencher Nadine Dorries that David Cameron and George Osborne were "two posh boys who don't know the price of milk". Mr Grayling said the Prime Minister would not "be blown off track" by calls for a lurch to the right.
The latest unemployment figures will be published on Wednesday. Ministers are hoping for a repeat of last month's fall to counter claims the Government is not acting to tackle rising joblessness. "The Conservative Party has been accused in the past – unfairly, in my view – of not being concerned about unemployment," Mr Grayling said. "It is right at the top of the agenda of what we do."
The enterprise allowance began last autumn and has resulted in hundreds of new businesses being started, many of them small businesses such as joiners, gardeners, fitness instructors, dog groomers or bricklayers. The scheme was intended to run for two years to create 40,000 firms, but ministers hope it will be extended to cope with demand.
"What we're trying to do is unleash a wave of new entrepreneurs," Mr Grayling said. "In those parts of the country where the unemployment challenge is biggest, you tend to find that the private sector is smaller. The only way we are going to address this is by getting new entrepreneurs in business."
Ministers are planning to allow claimants to pitch their business idea after only three months on jobseeker's allowance instead of waiting for six months. Successful applicants are offered a £1,000 loan to buy equipment, such as tools or a computer, and receive a weekly allowance of £65 for the first 13 weeks and £33 for a further 13 weeks. Each start-up is assigned a mentor from the local business community, who can support them in the difficult first month.
Mr Grayling hopes the scheme will help older workers who struggle to find work if they are made redundant. The number of over-50s claiming jobseeker's allowance has doubled since 2008, to almost 260,000. Almost 25,000 people aged 50 to 64 have been claiming it for more than two years, compared with 7,415 in March 2009.
New research from the pollsters Britain Thinks reveals a sharp rise in concern about the impact of unemployment on young people. Of those surveyed, 71 per cent are "worried that there's a generation of young people who may never be able to get jobs because of the recession", up from 63 per cent in December 2010.
Last month it emerged unemployment had fallen by 35,000 to 2.65 million. Mr Grayling admitted the jobs market remains "challenging". But he dismissed calls from some on the right for a change in approach after losing 405 council seats in the recent local elections, insisting that economic growth would revive the party's electoral fortunes.
"I genuinely think that if we are diverted from our course on economic and financial reform, on driving down the deficit, then we will see unemployment higher rather than lower," he said.
"Neil Kinnock used to hammer us in local elections, but it made no difference to the general election result when it came."
Case study: 'I was given a mentor who helped me prepare my business plan'
Lindsay Whitaker, 31, physiotherapist, Rotherham, South Yorkshire
"I was working for Plymouth Albion Rugby Club as lead physio, but was made redundant this time last year. I mentioned to [the jobcentre] that I was thinking about starting up my own practice. I was given a business mentor and he helped me prepare my business plan. I opened my sports injury rehabilitation clinic at the beginning of February. From beginning to end it was a pretty quick turn-around. It was quite exciting, but also a bit of relief to be doing things again. Spending six months not being able to work was quite frustrating. Going from such a physical job to being unemployed meant I got a bit restless, but now it's all starting to take off."
Joe Gammie
Register for free to continue reading
Registration is a free and easy way to support our truly independent journalism
By registering, you will also enjoy limited access to Premium articles, exclusive newsletters, commenting, and virtual events with our leading journalists
Already have an account? sign in
Join our new commenting forum
Join thought-provoking conversations, follow other Independent readers and see their replies