Palestinian statehood vote: Ed Miliband says Labour MPs must choose to recognise Palestine or stay away from Parliament
The Board of Deputies, which speaks for Britain's Jews, warns that 'symbolic' gestures could hinder the start of peace negotiations
Andy McSmith
Monday 13 October 2014 06:38 Comments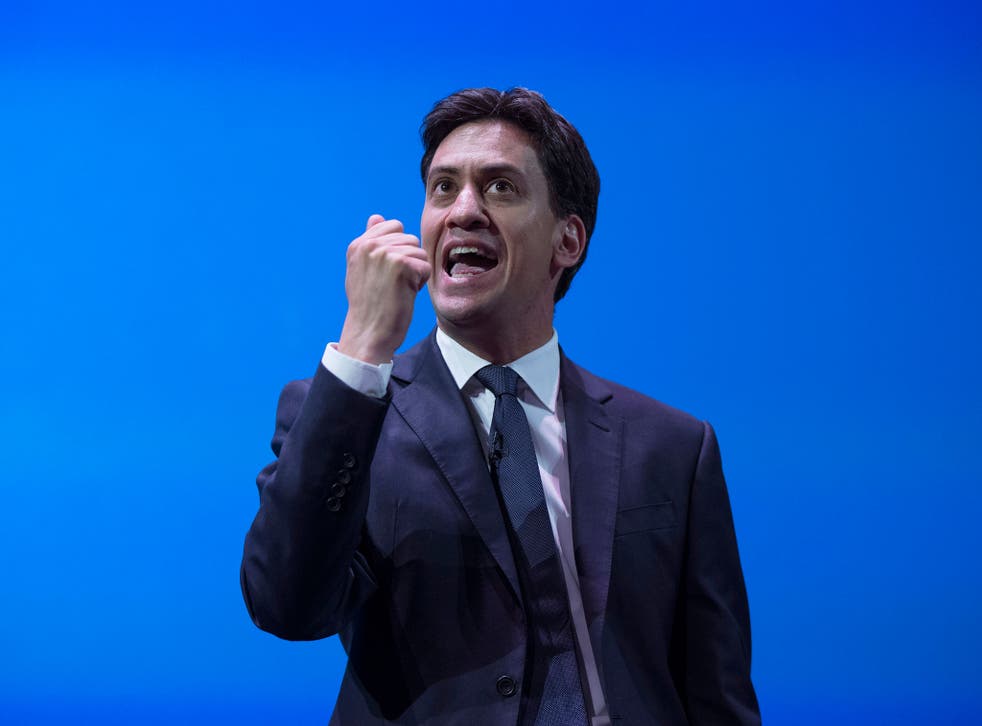 Ed Miliband was on a collision course on Sunday with the Board of Deputies, which speaks for Britain's Jews, as he insisted that Labour MPs who are in Parliament on Monday must back a motion to recognise Palestine as an independent state.
A group of backbench MPs, including Labour's Grahame Morris, the Tory MP Crispin Blunt, and the Lib Dem Sir Bob Russell are urging the government to recognise Palestine unilaterally, without waiting for a peace settlement with Israel. The motion is in part a reaction to the 50 day conflict between Israel and Hamas, during which 2,100 Palestinians and 73 Israelis were killed, and 100,000 Gazans were made homeless. The conflict ended with a truce on 26 August.
A statement from the Board of Deputies claimed on Sunday that this sort of 'symbolic' gesture by Parliament could hinder the start of peace negotiations.
The statement said: "The Israeli Government, the Board of Deputies and the vast majority of British Jews support a two state solution, which of course will require recognition of a Palestinian state. The question is how this is best achieved.
In pictures: Israel-Gaza conflict - summer 2014

Show all 18
"While recognising the motion before the House as a symbolic statement of intent - with which many supporters of Israel will have sympathy - its likely effect is to retard the negotiations, actually setting back the cause it seeks to promote.
"We urge all those that want to demonstrate their support for Palestinian statehood to do so - rather than by supporting this motion - by pressing for the resumption of serious negotiations."
Last week, Labour's shadow foreign secretary, Douglas Alexander, announced that Labour was imposing a three line whip to get its MPs to back the motion – to the fury of pro-Israeli Labour MPs who accused him of changing party policy without consulting them. Three Labour MPs – Ian Austin, Louise Ellman and John Woodcock – had signed an amendment saying that recognition of a Palestinian state should be delayed until the "conclusion of successful peace negotiations between the Israeli government and the Palestinian Authority."
To avoid an open split in Labour ranks, MPs who disagree with the party line, including members of the Shadow Cabinet, are being encouraged to stay away when the vote is taken.
The Conservatives have also told ministers to stay away, but have given backbench MPs a free vote. The majority are expected to support the Israeli position, but some prominent Conservatives, including the former party chairman, Lady Warsi, and the former International Development minister, Sir Alan Duncan, are calling for Britain to take a lead by recognising Palestine.
Register for free to continue reading
Registration is a free and easy way to support our truly independent journalism
By registering, you will also enjoy limited access to Premium articles, exclusive newsletters, commenting, and virtual events with our leading journalists
Already have an account? sign in
Join our new commenting forum
Join thought-provoking conversations, follow other Independent readers and see their replies