Panama Papers: Boris Johnson paid £1 million in tax in four years
Mayor of London has previously said he would be 'happy' to publish his own returns but did not believe others should be 'bullied' into doing so
Caroline Mortimer
Monday 11 April 2016 16:33 Comments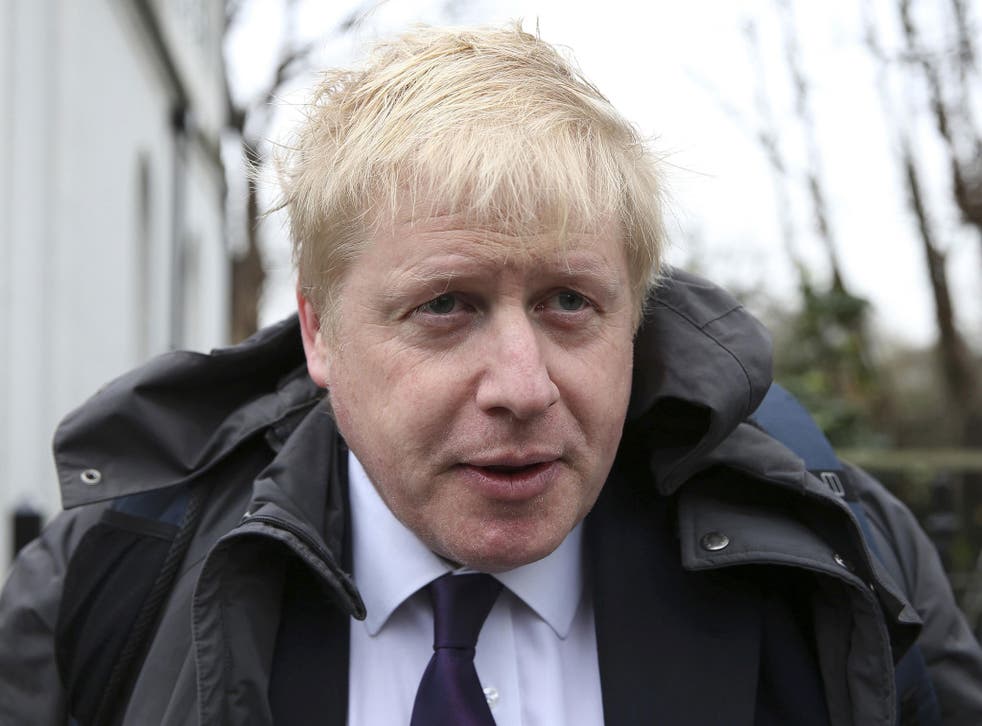 The London mayor Boris Johnson paid nearly £1 million in tax in four years, a summary of his tax returns show.
The filing, which was published on his Mayoral Register of Interests, showed Mr Johnson earned between £270,000 and £491,000 over four years on top of his £143,911 salary as mayor.
The tax bill over the period totals £916,481 on an total income of £1,985,901.
In 2014/15 alone he made £484,384 after expenses from his Daily Telegraph column and book royalities - on top of his salary - making his total taxable income £612,583 excluding pension contributions.
The returns do not include his £74,962 salary as an MP as he was elected in May 2015 and returns for the 2015/16 tax year have not been filed yet.
He is the latest politician to release his tax returns following the Prime Minister's publication disclosure at the weekend.
The increased focus on politicians' tax affairs comes after the revelation that David Cameron had personally benefitted from selling shares in his father's offshore investment fund, Blairmore Holdings.
The investment fund's accounts were among 11.5m records held by law firm Mossack Fonseca which were released in the Panama Papers leak last week.
10 of the biggest tax havens in the world

Show all 10
Mr Johnson has previously said he would be happy to release his tax returns - having done so in 2012 - but he said earlier on Monday that he did not believe people should be "bullied" into releasing them if they do not wish to.
It comes as Chancellor George Osborne - who is widely regarded as Mr Johnson's main rival to suceed David Cameron as Conservative party leader - has released his own tax return which showed he earned almost £200,000 in 2014-15.
Labour leader Jeremy Corbyn published his full tax return for the financial year 2014-15 which showed he only earned £1,850 over his Parliamentary salary of £70,795. He was fined £100 for submitting his reduced a week late.
Register for free to continue reading
Registration is a free and easy way to support our truly independent journalism
By registering, you will also enjoy limited access to Premium articles, exclusive newsletters, commenting, and virtual events with our leading journalists
Already have an account? sign in
Join our new commenting forum
Join thought-provoking conversations, follow other Independent readers and see their replies