David Cameron criticised for not cracking down on tax avoidance after Panama Papers offshore dealings leak
The Prime Minister and other world leaders agreed to further transparency on sharing tax information at a summit in 2013
Serina Sandhu
Monday 04 April 2016 09:26 Comments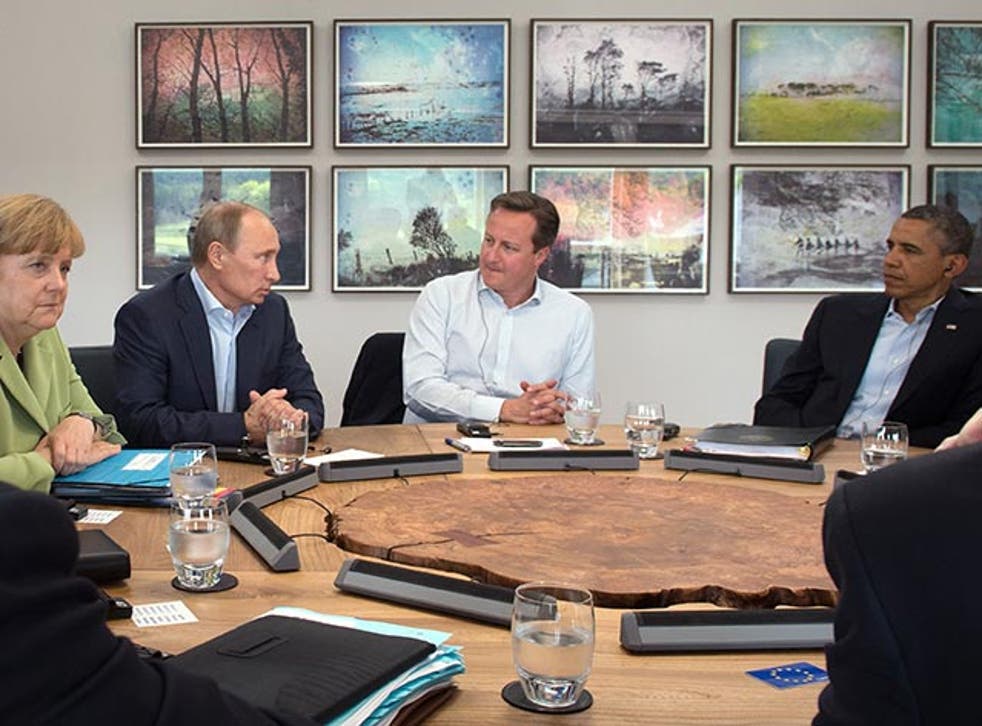 David Cameron has come under fire for not cracking down on tax avoidance in the UK following the leak of more than 11 million documents reportedly showing how a Panamanian law firm helped its clients to use offshore tax havens.
In 2013 the Prime Minister vowed to fight tax evasion and avoidance, but Shadow Chancellor John McDonnell said he had "failed to end tax secrecy" and called for HM Revenues and Customs (HMRC) to launch an investigation into the findings set out in the documents dubbed the "Panama Papers".
The documents from law firm Mossack Fonseca were published by more than 100 media organisations on Sunday.
The Guardian, one of the organisations given the information, said six members of the House of Lords and three former Conservative MPs in the UK had been shown to have had offshore assets.
Among the names of people implicated in offshore dealings is Mr Cameron's father who died in 2010. However there is no suggestion that individuals named have done anything illegal.
According to the International Consortium of Investigative Journalists (ICIJ), Ian Cameron helped create and develop Blairmore Holdings Inc. in Panama in 1982 and used the services of Mossack Fonseca to shield the fund from UK taxes. He is believed to have been involved in the firm until his death.
According to promotional literature, the investment fund was "not liable to taxation on its income or capital gains" and "will not be subject to United Kingdom corporation tax or income tax on its profits".
World leaders linked to 'Panama Papers'

Show all 15
In a request for comment by The Guardian, David Cameron did not respond.
John McDonnell, the Shadow Chancellor, said in a tweet: "The Panama papers revelations are extremely serious. HMRC should treat this with utmost priority and urgently launch investigation."
He added: "Cameron promised and has failed to end tax secrecy and crack down on 'morally unacceptable' offshore schemes, real action is needed."
In June 2013, Mr Cameron took part in the G8 summit in Northern Ireland where world leaders, including US President Barack Obama and German Chancellor Angela Merkel, agreed to further transparency on sharing tax information.
A deal was made to rewrite global rules to eradicate tax evasion and prevent companies moving profits between countries to limit tax payments.
Ahead of the meeting, Mr Cameron said: "First, at the G8 I'm going to push for international agreements to fight the scourge of tax evasion and aggressive tax avoidance. That means automatic exchange of information between our tax authorities – so those who to evade tax have nowhere to hide."
HMRC said it would be following up the revelations of the Panama Papers.
Jennie Grainger, director-general of enforcement and compliance, said: "We have asked the ICIJ to share the leaked data that they have obtained with us. We will closely examine this data and will act on it swiftly and appropriately."
In a statement Mossack Fonesca said: "[The] allegations that we provide structures supposedly designed to hide the identity of real owners, are completely unsupported and false."
"We do not provide beneficiary services to deceive banks. It is difficult, not to say impossible, not to provide banks with the identity of final beneficiaries and the origin of funds."
Register for free to continue reading
Registration is a free and easy way to support our truly independent journalism
By registering, you will also enjoy limited access to Premium articles, exclusive newsletters, commenting, and virtual events with our leading journalists
Already have an account? sign in
Join our new commenting forum
Join thought-provoking conversations, follow other Independent readers and see their replies