Theresa May unveils new climate change policies as Tories hope to build environmentalist credentials
The new policies appear to be part of a major push on the environment by the Government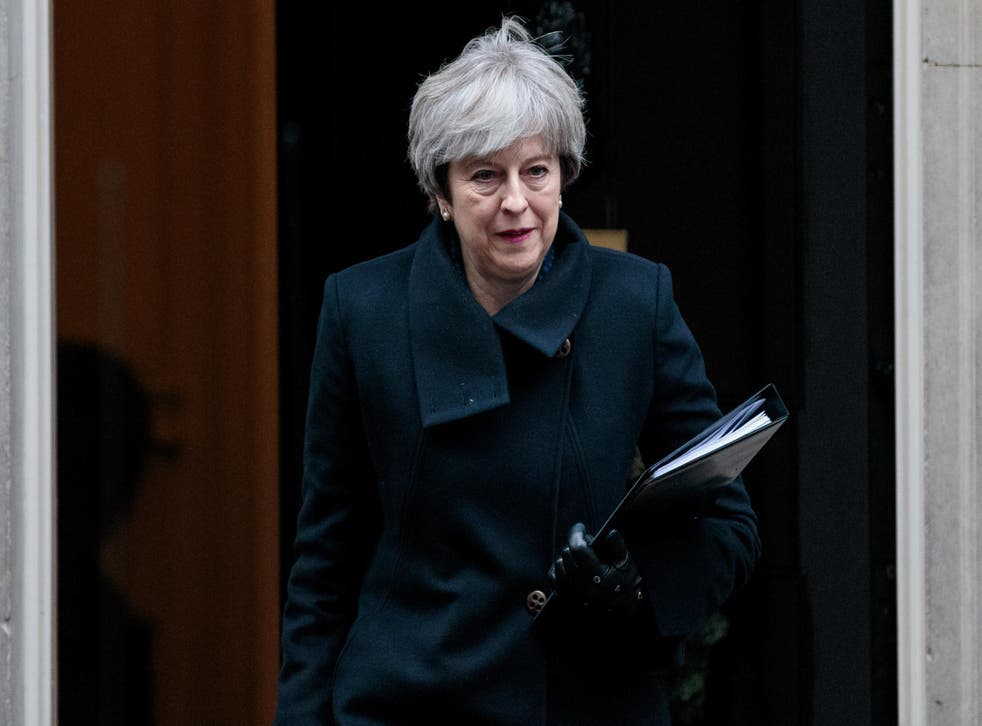 Theresa May will unveil a series of new climate change policies in Paris on Tuesday being held to mark the two-year anniversary of the global climate change agreement struck in the city.
The move appears to be the latest plank in a new Tory push to stake out new environmentalist credentials following the party's shock loss of its majority at the general election in June.
The Prime Minister's new climate change policies to be announced at the summit include a £140 million fund for developing countries to help address the effects of climate change, an expansion of an alliance with Canada to campaign for lower coal use worldwide and a summit on zero emission vehicles.
The Government says the aid money will help two million people weather the effects of extreme weather caused by climate change – including a £15 million reconstruction of Dominica in the Caribbean which was devastated by Hurricane Maria.
Viral news stories about fox hunting and badger culling – both of which the party continues to support – slipped under the radar of most mainstream coverage of the election, but were read by millions of people and are thought to have contributed to an increasing negative perception of the party.
At the weekend over a dozen Tory MPs tweeted remarkably similar conservationist messages about animals in tandem during the finale of the BBC's Blue Planet programme.
Environment Secretary Michael Gove has also ramped up the party's environmental and pro-animal messaging – four years after David Cameron reportedly told his Cabinet he wanted to ditch the "Green crap" from the party's policy platform.
At home, the Government has set a policy of almost all cars being zero emission by 2050. Labour meanwhile has a manifesto commitment of 60 per cent of all energy generated in the UK – including transport, homes, and electricity – to be generated by zero-carbon sources by 2030, though the party has not yet spelled out fine detail on the issue.
The Government has previously been highly criticised by green campaigners for dramatically cutting funding for renewable power and for freezing fuel duty for private cars while increasing the cost of public transport.
Where not to visit if you love animals

Show all 9
Ms May said: "Tackling climate change and mitigating its effects for the world's poorest are among the most critical challenges that we face. That is why I am joining other world leaders in Paris today for the One Planet Summit and committing to stand firmly with those on the front line of extreme weather and rising sea levels.
"And by redoubling our efforts to phase out coal, as well as build on our world leading electric car production, we are showing we can cut emissions in a way that supports economic growth."
Join our new commenting forum
Join thought-provoking conversations, follow other Independent readers and see their replies