Government says plan requiring it to keep Parliament informed about Brexit negotiations is 'dangerous'
Minister says he doesn't want to be bound to a time scale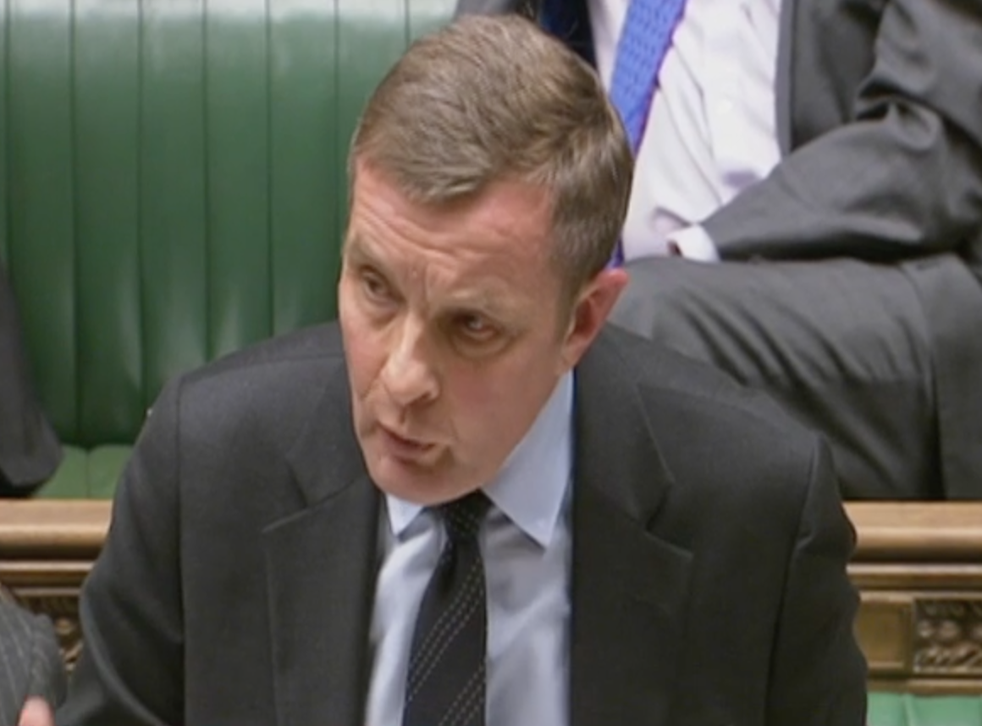 The Government has rejected a plan that would require it to report back to Parliament on how Brexit negotiations are proceeding, describing it as "dangerous".
Brexit minister David Jones said the plan, proposed by Labour, "would bind us to an inflexible timetable of updates as we try to navigate a complex set of negotiations".
The minister added that he did not want to formally put such provisions into law because it might allow the courts to further rule on Brexit and bind the Government or delay the process.
The amendment, named new clause three, would have required the Government to report to Parliament every two months on how negotiations were proceeding. It would also have to let Parliament scrutinise official documents included in the negotiation.
In a late vote on Monday night MPs rejected the amendment to the Government's Article 50 Bill by 333 votes to 284.
Most Conservative MPs voted against the bill while most Labour MPs backed it.
Mr Jones however promised that "the Government will keep parliament well-informed" about the negotiations.
Labour's shadow Brexit minister Matthew Pennycook said the Government's rejection of the amendment was "deeply disappointing".
Brexit Concerns

Show all 26
MPs have been staying late to debate the Government's plan to trigger Article 50.
On Wednesday MPs will vote on amendments relating to whether EU citizens living in Britain will be allowed to remain in the UK.
Dozens of amendments have been put to the bill by Labour, the SNP, and the Liberal Democrats but only a limited number will be voted on due to limited parliamentary time.
Register for free to continue reading
Registration is a free and easy way to support our truly independent journalism
By registering, you will also enjoy limited access to Premium articles, exclusive newsletters, commenting, and virtual events with our leading journalists
Already have an account? sign in
Join our new commenting forum
Join thought-provoking conversations, follow other Independent readers and see their replies