Parties should explain why they award peerages, says Lords Appointments Commission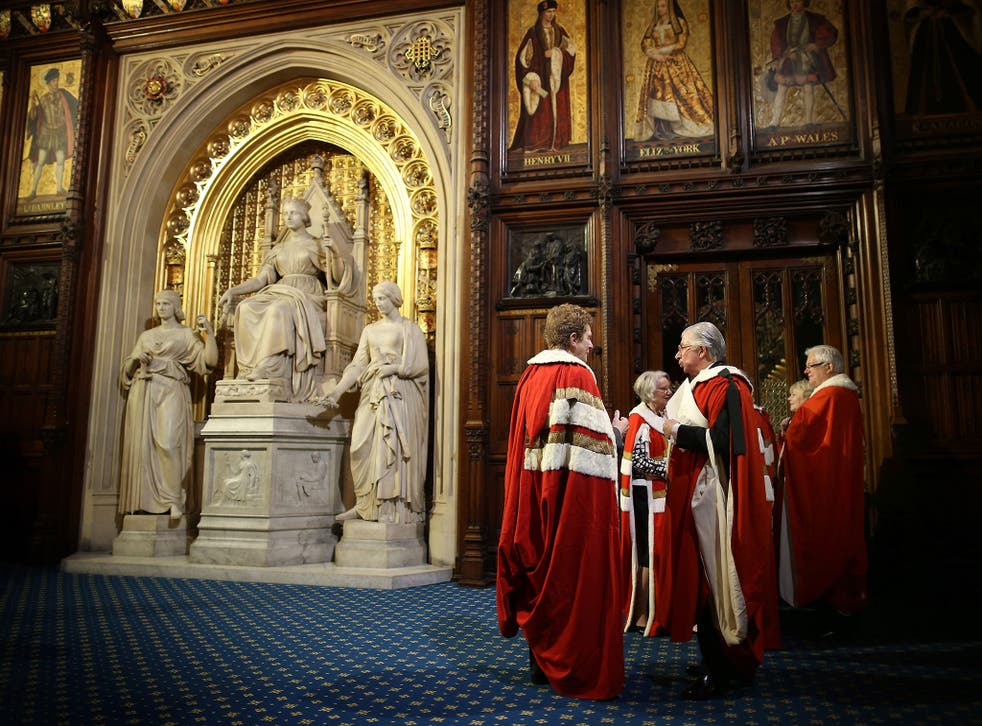 Political parties should start publishing detailed information about why they have chosen to make someone a member of the House of Lords, the body which oversees the awarding of peerages has said.
In a letter to Labour MP Chi Onwurah, the chairman of the House of Lords Appointments Commission Lord Kakkar said that the reasons behind political nominations to the House of Lords should be made public in the interests of transparency.
"The Commission is of the view that there would be merit in explaining in more detail the reasons why individuals have been appointed to the political benches – as the Commission does for those it recommends to the cross benches," he wrote. "However, this is a matter for the political parties."
The intervention comes in the wake of the row which followed the awarding of a peerage to Ranbir Singh Suri, a Sikh jewellery magnate who has donated more than £300,000 to the Tories since 2004.
The Independent revealed how Downing Street created a misleading impression about the new Lord Suri by suggesting in its official citation that he was "former General Secretary of the Board of British Sikhs" – a group which has not existed for more than 20 years and which folded after holding only a few meetings.
Number 10 also described Lord Suri as a leading figure in Britain's Sikh community, a claim which has been dismissed by some prominent Sikh groups, who said he was unknown to them. One of them described the suggestion as a "bare-faced lie".
Lord Kakkar was writing in response to a letter from Ms Onwurah, who had demanded to know whether David Cameron's recommendation of a peerage for Lord Suri had been properly assessed.
In his reply – which he pointedly copied to Mr Cameron, Nick Clegg and Ed Miliband, the leaders of the three main Westminster parties – he said that that the Commission only vetted nominations for peerages for "propriety" and not "suitability", which he said was a judgement "for the parties alone".
However, he added that during the vetting process the Commission asked to see a "detailed citation from the party leader" giving reasons for each nomination, which are currently not made public. Only a short official citation is released.
There is no suggestion of any wrongdoing on the part of Lord Suri, who was a magistrate for more than a decade and runs a successful jewellery company, Oceanic Jewellers, in London.
Join our new commenting forum
Join thought-provoking conversations, follow other Independent readers and see their replies