Party defends Miriam Clegg over Kraft affair
Kunal Dutta
Monday 23 April 2012 00:26 Comments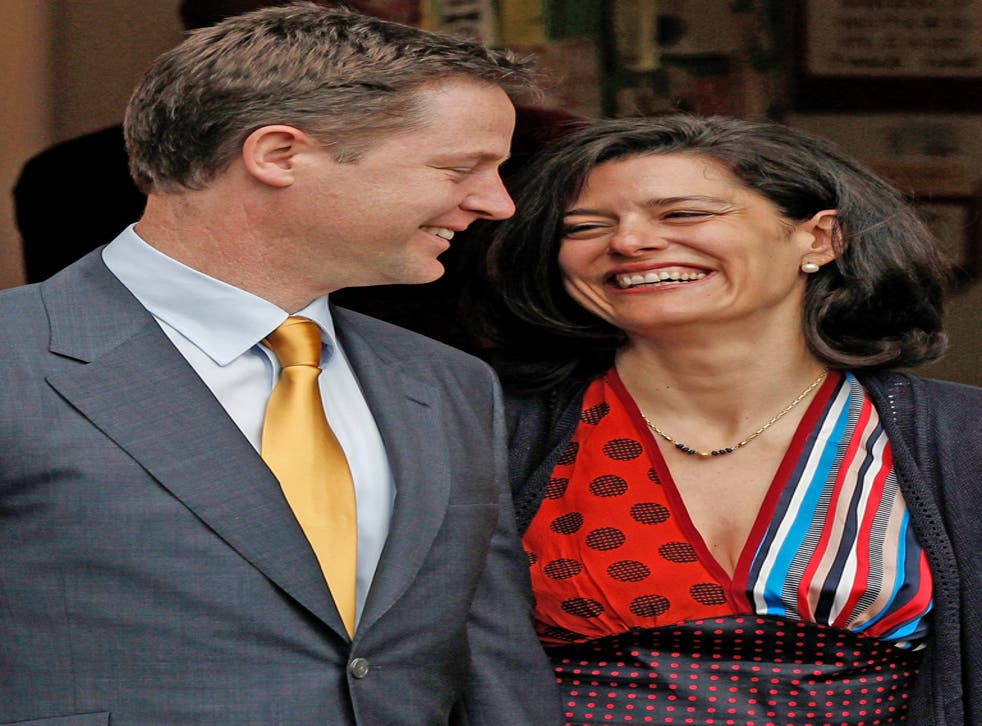 Liberal Democrat officials insisted last night that Nick Clegg's wife did not breach any conflict of interest after it emerged that she gave paid advice to food giant Kraft just weeks before her husband condemned the firm for sacking British workers.
DLA Piper, the law firm that Miriam Gonzalez Durantez worked for until early last year, was hired by Kraft just three weeks before her husband called its takeover of Cadbury "just plain wrong".
According to reports in The Sunday Telegraph, Mrs Clegg led the team that was awarded the contract to handle the firm's "day-to-day legal needs".
Kraft's takeover of Cadbury in 2010 came under scrutiny after it emerged that RBS would lend part of the money for the takeover. Mr Clegg told the then Prime Minister, Gordon Brown: "When taxpayers bailed out the banks, they would never have believed that their money would now be used to put British people out of work."
Last night a spokesman for Nick Clegg said: "Miriam Gonzalez Durantez does not lobby ministers. Her only engagement is at official government events or party or social events. She does not discuss her clients with her husband or any other government minister."
Sir Jeremy Heywood, the Cabinet Secretary, added: "We have clear procedures in place to protect [Mrs Clegg] and the DPM from any conflicts of interest on any perception of undue influence and I am fully satisfied that these are rigorously complied with."
Register for free to continue reading
Registration is a free and easy way to support our truly independent journalism
By registering, you will also enjoy limited access to Premium articles, exclusive newsletters, commenting, and virtual events with our leading journalists
Already have an account? sign in
Join our new commenting forum
Join thought-provoking conversations, follow other Independent readers and see their replies