Paul Nuttall compares himself to Gandhi, saying he is 'a decade ahead of our time'
Ukip leader defends party's plan to ban face coverings such as the burqa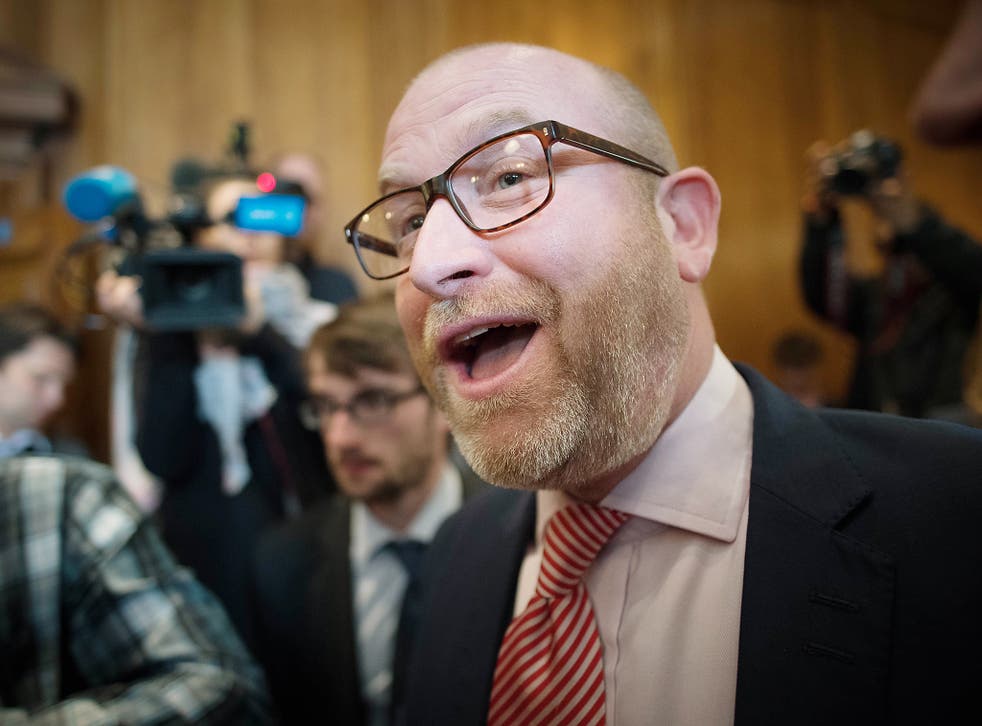 Paul Nuttall has compared himself to Mahatma Gandhi, claiming his political views are "a decade ahead of our time".
The Ukip leader claimed other parties would, in time, come to support his party's policies on issues such as banning the burqa.
He attacked critics who he said "trivialised or sniggered" at Ukip's announcement that it would ban face coverings and would force schools to introduce checks on girls they believed were vulnerable to being the victim of female genital mutilation (FGM).
"We raised some very important issues but I have to say in some cases it was trivialised and some of the responses were sniggering," he told the Express & Star.
"Raising issues of equality, women's rights, and FGM are the issues other parties don't want to tackle.
"Ukip will lead on these and as I said in our press conference I feel as if we are a decade ahead of our time – a bit like we were a decade ahead of our time on getting out of the EU, and on mass immigration. We led the debate on those issues and we will lead on these.
"It is a bit like the Gandhi thing – first they laugh at you, then they attack you, and then you win."
Ukip claims its veil ban is crucial to promoting social integration and adherence to liberal values, but critics accused the party of unfairly targeting Muslims.
UK General Election 2017

Show all 47
The announcement also led to a raft of questions about whether beekeepers and nuns, among others, would have restrictions imposed on their clothing.
"Unfortunately on this issue we seem be at the laughing or the mocking phase which I think is wrong as I feel the issues we raised were so important," Mr Nuttall said.
Mr Nuttall, who was elected as the party's leader last November, also revealed that Ukip will not field parliamentary candidates in seats held by Brexit-supporting Conservative or Labour MPs.
"I have made it clear that in certain areas I want UKIP to put country before party and put real Brexiteers – people who have campaigned for Brexit all their lives not fly-by-night Brexiteers – particularly if they have slender majorities in danger," he said.
Join our new commenting forum
Join thought-provoking conversations, follow other Independent readers and see their replies