Pay review urged for public sector's top earners
Backlash after publication of salary deals shows £29.2m was paid to 170 executives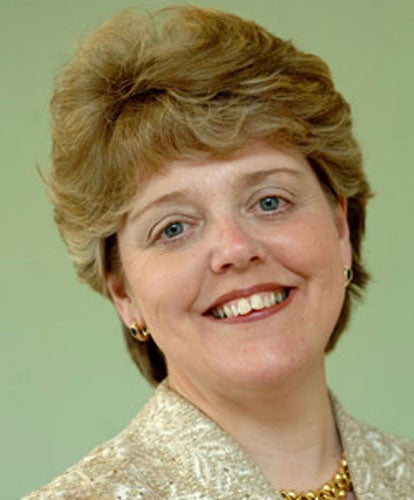 Top salary awards handed to Britain's highest paid civil servants should be subjected to much tougher scrutiny before being signed off, a former government adviser on executive pay has warned.
Chris Johnson, who was responsible for examining pay, pensions and benefits of around 550,000 civil servants before leaving the Cabinet Office in 2008, said more safeguards needed to be introduced to ensure taxpayers received value for money when public sector executives were drafted in.
Details of the pay deals handed to Whitehall directors and the chief executive of government-funded bodies published this week showed that 170 received bigger salaries than the Prime Minister. They were found to earn £29.2m between them.
John Fingleton, the chief executive of the Office of Fair Trading (OFT), headed the list, with a benefits, allowances and pay award of between £275,000 and £279,999 a year. Despite his payout, the regulator came in for criticism from within Whitehall and the legal sector yesterday for recent performances that have seen it lose some high-profile cases in the courts.
Speaking to The Independent, Mr Johnson, now the head of human capital business in the UK for the consultants Mercer, said both the process of agreeing big pay deals and transparency in revealing them could be improved. "There needs to be a strengthening of the decision-making process and greater independent involvement in setting public sector pay and reporting it," he said. "More objective advice across each department would be welcomed.
"There is not a political consensus on pay in the public sector and what is in the taxpayers' best interests. That debate simply has not been had. I think an independent pay review body, drawing in evidence on the salaries decided upon, would be a good introduction. That evidence should be reported." The pay details were published by the new coalition Government as a gesture designed to improve Whitehall transparency and remove the "cloak of secrecy".
Local authorities, who have also been forced to publish more details about the pay of their chief executives and senior staff, are being advised by remuneration consultants to publish full reports explaining to the public exactly why they were paid the large sums. Peter Smith, director of public sector consulting at Hay Group said: "We have been advising our clients to go from relative secrecy to full openness, presenting a report explaining why each executive was awarded the pay they were.
"It will not change the minds of everyone who thinks the likes of Mr Fingleton are overpaid, but it will begin to create an environment in which a proper context is set."
Mr Fingleton was brought in to the OFT for his record in taking a tough line and even his critics believe the work rate of the OFT has increased since his arrival. However, the embarrassing collapse of the price-fixing trial against British Airways added to criticism against him following a Supreme Court defeat on bank charges and the abandonment of a long-running inquiry into price-fixing in the dairy industry.
"The OFT is not an experienced prosecutor and has been caught out with what appears a quite basic oversight on its disclosure obligations," Harry Travers, a partner at the law firm, BCL Burton Copeland. He also said he suspected a recent flurry of activity from the regulator came as a result of the coalition Government's plans to create a new super-agency responsible for prosecuting financial crime. "I think there is some manoeuvring going on between the regulators," Mr Travers said. "They have heard the noises about a new agency and are in effect either vying for control."
Insiders at the OFT admitted the case against BA was a major disappointment but rejected the suggestion that the case to stop banks from charging customers was mishandled. While they lost on a point of law in the Supreme Court, officials believe they did all they could in taking on high street banks.
Brian Binley, a Tory member of the Commons Business Committee, also questioned the need to pay Mr Fingleton the £275,000 salary. "I am concerned that we hear the argument all the time that these salaries need to be paid to attract the right people to these positions," he said. "But when you look at the people who are in charge they do not always match the quality needed."
The OFT said it had been transparent about Mr Fingleton's salary details, which are published in its annual report and were declared when he was reappointed in November.
Are they worth it? Experts give their verdicts on the best-paid public servants
John Fingleton (Chief executive, Office of Fair Trading, £275,000 – £279,999)
Mr Fingleton came top of the list, a surprise to some as he has come in for criticism on the one hand overseeing the loss of important tests of the OFT's power in the courts and on the other, for being overly populist and damaging business. "Competition economics is a background that makes you highly transferable," said Peter Smith, director of public sector consulting at Hay Group.
"He would be coveted by business, Government and other regulators for his skills. That will have an effect on his pay."
Sir Gus O'Donnell (Cabinet Secretary, £235,000 – £239,00)
As head of the civil service Sir Gus O'Donnell has spent a long time in Whitehall, having started his career as an economist. He is currently serving his third Prime Minister.
"He is another to come up from within the organisation. So his salary is not as high as it would be have been if he had been brought in at a senior level," said Mr Smith.
"While it is a big job, it is a sign that different career paths have a real effect on final salaries."
David Nicholson (Chief executive, National Health Service, £255,000 – £259,999)
Though Mr Nicholson runs an infamously large organisation, he did not top the list. Experts said yesterday that it was a result of the fact he had been recruited from within, having spend more than 30 years at the NHS. "He has grown up through the NHS," Mr Smith said. "His salary comes as a result of being at the top of a huge pyramid. Our research has shown that there is a 20 per cent premium in pay for executives recruited from outside an organisation. Coming from within has actually held down his pay."
Clare Chapman (Director general of workforce, Dept of Health, £220,000 – £224,000)
Ms Chapman was the second figure from the NHS to make the top ten of the public sector pay list released this week. But remuneration advisers said her track record in working for the likes of Pepsi, Quaker Oats and Tesco, made her particularly suitable for the role, and pushed up her pay.
"She had dealt with a company with one of the biggest workforces in a previous job," Mr Smith said. "There aren't many people with experience to prepare them for doing the same role in the health service."
Joe Harley (IT director general and chief information officer, Dept of Work and Pensions, £245,000 – £249,000)
After spending a long time in the private sector, in lucrative roles in the oil industry, he was tempted over to Whitehall.
"The DWP is the type of department that is completely dependent on IT systems to complete its task," Mr Smith said. "In that context, it is very similar to something like a large logistics firm.
"IT is also an area in which the Government has had notable failures in the past, so clearly a decision has been made that particular skills are needed."
Jeremy Beeton (Director general, Government Olympic Executive, £225,000 – £229,00)
Mr Beeton is another example of a senior figure plucked from the private sector. "In his case, expert skills were needed for the new role," said Chris Johnson, an remuneration expert from Mercer. Mr Beeton joined the public sector having worked as an engineer for the US firm, Bechtel. He will bring his project management skills to his task of controlling costs of the 2012 Games. "The taxpayer may end up getting good value for money," said Mr Johnson.
Join our commenting forum
Join thought-provoking conversations, follow other Independent readers and see their replies